Obama mocks a GOP predecessor as technophobe -- and unfairly, President Hayes expert says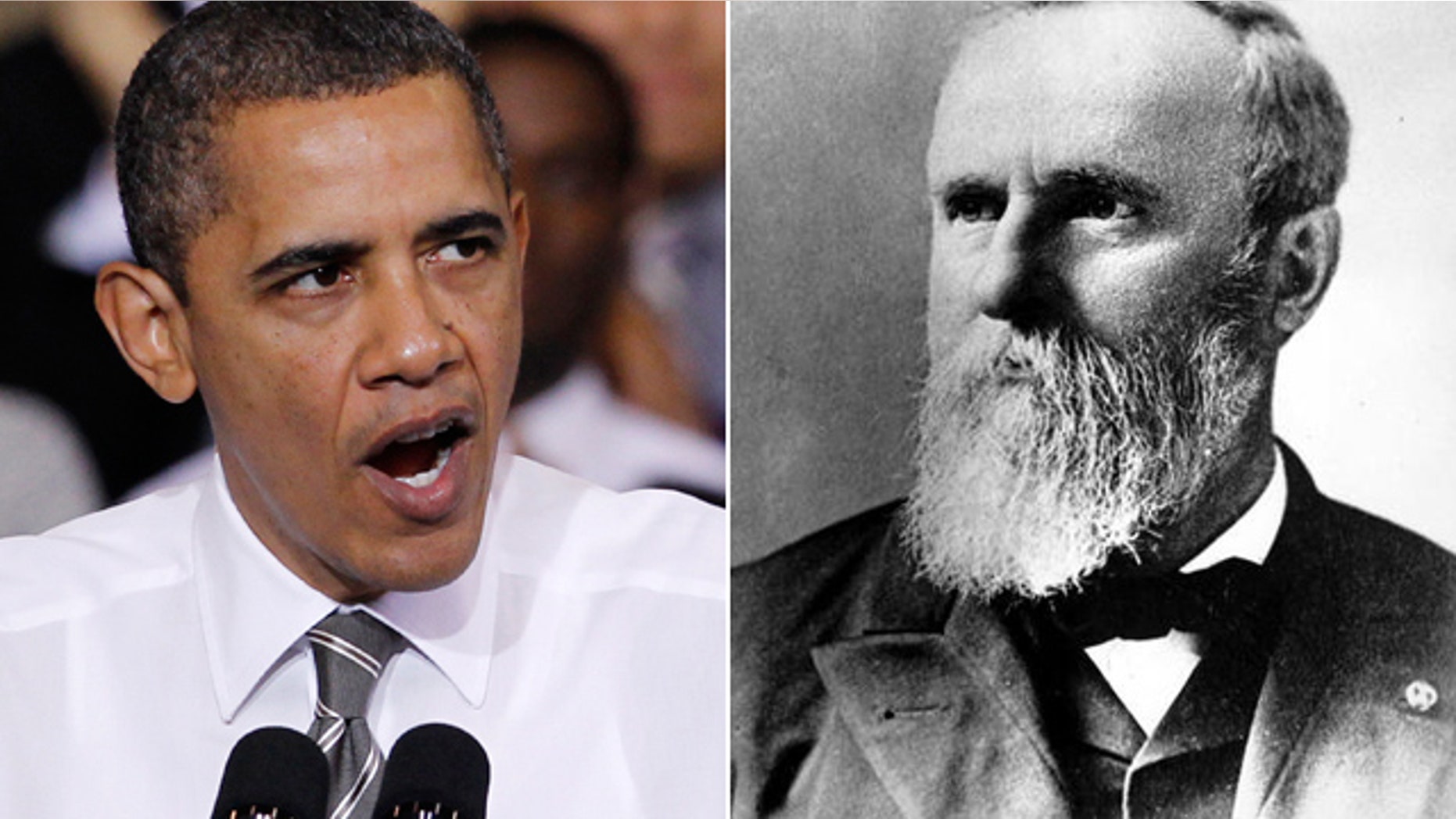 President Obama fired an apparently unwarranted shot at one of his Republican predecessors Thursday, telling a Maryland audience that the country's 19th president failed to make it onto Mount Rushmore because of his aversion to technology.
"One of my predecessors, President Rutherford B. Hayes, reportedly said about the telephone: 'It's a great invention but who would ever want to use one?'" Obama said during a speech about energy. "That's why he's not on Mount Rushmore."
Hayes, a Republican, served as president from 1877 to 1881 and did not seek a second term.
"He's looking backwards," Obama continued. "He's not looking forward. He's explaining why we can't do something instead of why we can do something."
However, the president's attack may have been off base.
New York magazine reported that, according to the Rutherford B. Hayes Presidential Center in Fremont, Ohio, Hayes never uttered the remark.
"I've heard that before, and no one ever knows where it came from," Nan Card, the center's curator of manuscripts, told the magazine. "But people just keep repeating it and repeating it, so it's out there."
Hayes actually loved the telephone, Card said, citing a newspaper article from June 29, 1877, that detailed Hayes' excitement at first experiencing the new device: "A gradually increasing smile wreathe[d] his lips and wonder shone in his eyes more and more."
Card noted that Hayes was not anti-technology at all. He was the first president to have a telephone in the White House.
"I think he was pretty much cutting edge," Card told New York magazine. "Maybe just the opposite of what President Obama had to say there."