Obama: Courage Shown in Face of Shooting 'Speaks to the Best of America'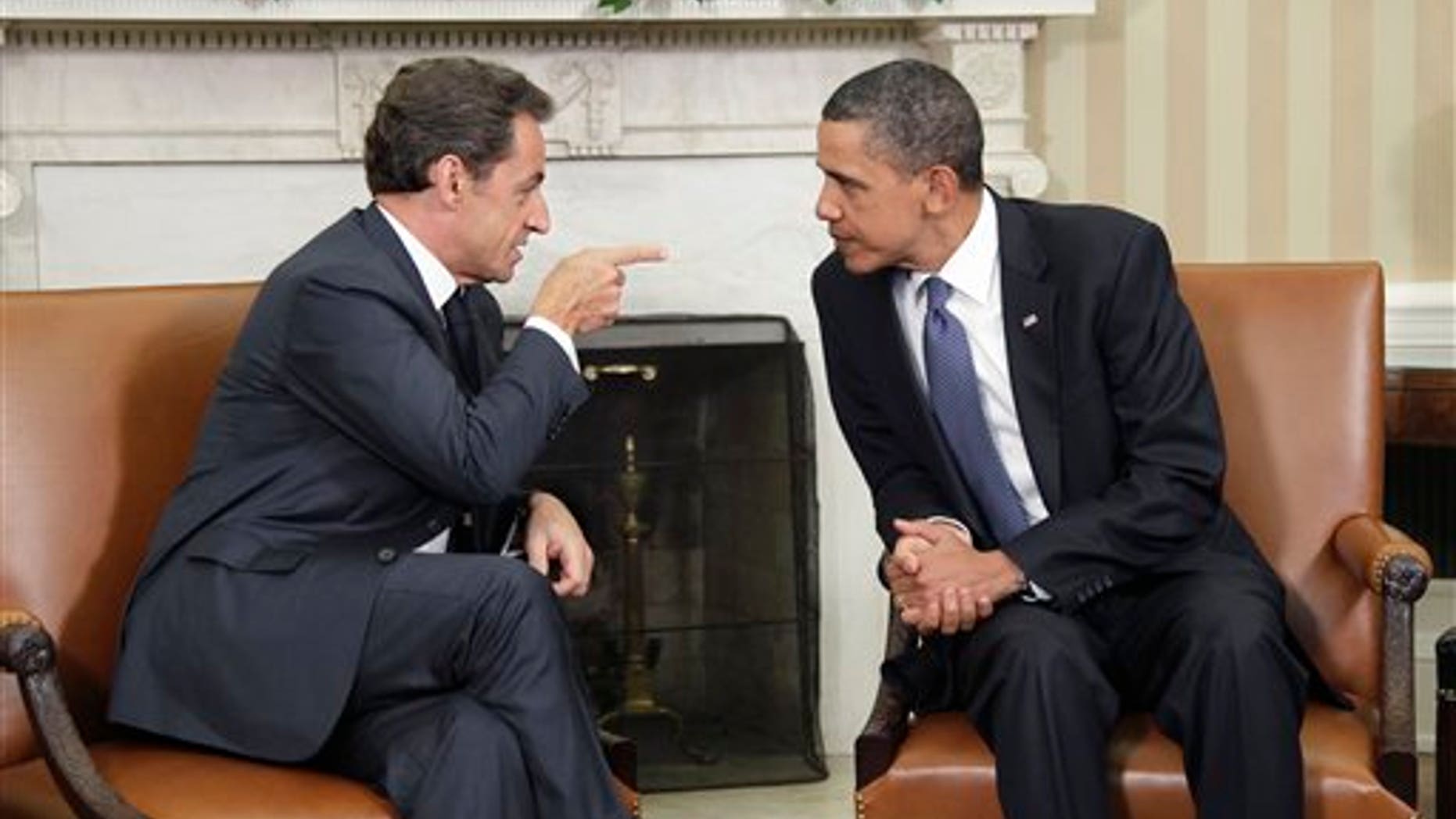 President Obama said that while the nation remains "grieving and in shock" over the shooting of 20 people in Arizona over the weekend, the courage shown by people who ran into the line of fire "speaks to the best of America."
The president, who hosted French President Nikolas Sarkozy on Monday at the White House, said as a father, he's spent a lot of time reflecting on the shootings, which took the lives of six people, including a 9-year-old girl. Another 14 people, including Arizona Democratic Rep. Gabrielle Giffords were injured. Giffords remains in critical condition after being shot in the head.
Obama said a memorial will be planned for the shooting, which he said would be important "for the country as a whole as well as the people of Arizona that we are speaking directly to our sense of loss, but also speaking to our hopes for the future, and how out of this tragedy that we can come together as a stronger nation."
Earlier in the day, the White House joined the Supreme Court and Congress in holding a moment of silence in honor of those fallen.
The White House says Obama called Giffords' husband, astronaut Mark Kelly, and the families of the other victims of Saturday's shooting rampage in Tucson. He also has spoken with several members of Congress, including Arizona's Republican Sens. Jon Kyl and John McCain.
Aides say Obama hasn't made plans to go to Arizona, but they didn't rule out a visit. He's been briefed several times on the ongoing investigation by his counterterrorism adviser.
With Sarkozy at his side, the president also offered his condolences for two French officials who were kidnapped in Niger.
"It points to the challenge of terrorism we jointly share and this is just one more area where cooperation between France and the United States is critical," he said.
Sarkozy, who thanked the president for his expressions of solidarity, said that the countries have "no choice but to go after the terrorists, wherever they may be."
He added that he wanted to convey how "deeply moved and upset" the French people are by the tragedy in Arizona.