Obama attacks Romney on abortion stance, campaign calls new ad false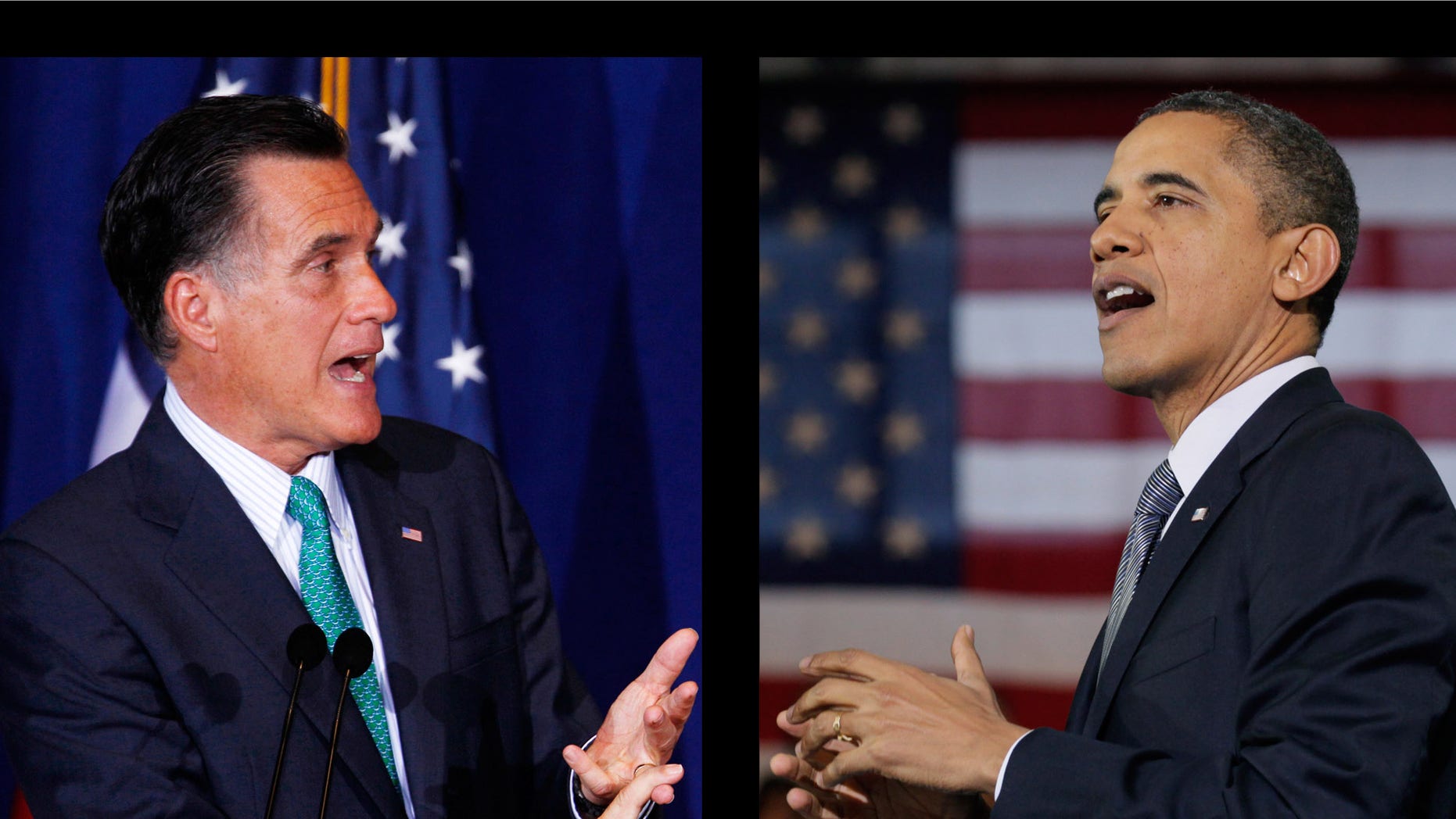 The Obama campaign began airing a TV ad Saturday in key election states attacking Mitt Romney for his stances on abortion and Planned Parenthood that was immediately rebuked by the Romney campaign as "viciously" negative and false.
The 30-second spot titled "Troubled" is airing in Virginia and seven other swing states.
"Every woman who believes decisions about our bodies and our health-care should be our own is troubled Mitt Romney supports overturning Roe v. Wade," says a female voice at the beginning of the ad. "Romney backed a law that outlaws all abortions, even in cases of rape and incest."
Romney, though, has not taken that position publicly.
In response, the Romney campaign pointed to Romney's op-ed last year in the National Review titled "My Pro-Life Pledge" in which he said abortion should be "limited to only instances of rape, incest or to save the life of a mother."
The campaign also argued the ad began airing the day after a U.S. unemployment report that showed the jobless rate remains at 8.2 percent.
"It's no coincidence that a day after a disastrous jobs report, the Obama campaign drops viciously negative and false ads against Gov. Romney desperate to change the subject," spokeswoman Amanda Henneberg told FoxNews.com. "The economy has gone negative on President Obama, so he has decided to go negative on Mitt Romney."
The ad also includes a video clip of Romney in which the GOP presidential candidate appears to imply he will get rid of Planned Parenthood, which the ad states provides "life-saving cancer screenings."
Romney made clear after making the statement in March that if elected he would cut federal funding to -- but not eliminate -- Amtrak and the National Endowment for the Arts to reduce the federal debt.
The ad also refers to a 2007 debate to imply Romney backed a law that outlaws all abortions. At that debate, Romney said he would prefer there be no abortions, though he did not refer to the specifics of any proposed law.
A campaign source said Romney's statements were taken out of context and not a legitimate basis for the Obama campaign's argument in the ad.
The other states in which the ad will air are Colorado, Florida, Iowa, Ohio, New Hampshire, Nevada and North Carolina.