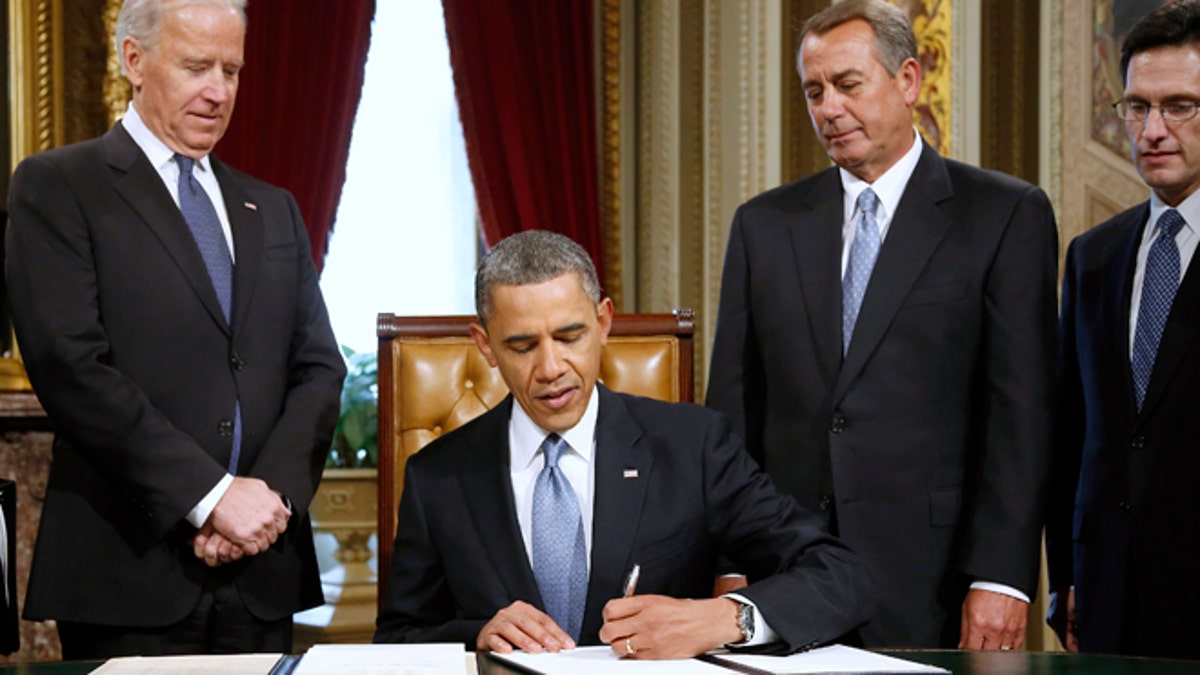 WASHINGTON – President Barack Obama and House Speaker John Boehner have met for about an hour at the White House, their first one-on-one meeting in more than a year. Spokesmen for Obama and Boehner say the meeting was "constructive" and covered a wide range of issues.
Boehner's spokesman says the issues included manufacturing, trade legislation, flood insurance, immigration, Obama's health care law, Afghanistan, the appropriations process, California drought relief, wildfire suppression and the highway bill.
Boehner's spokesman adds that the leaders agreed there is much work to do this year and that it's important for them to work together when they can find common ground.
The two last met in December 2012, when they failed to reach agreement on tax reform and spending cuts during deficit-reduction talks.