Obama administration mum as Turkey's post-coup crackdown expands
The Obama administration's relative silence on Turkey's alarming crackdown following last week's failed coup attempt is tantamount to a green light for President Recep Tayyip Erdogan to continue his assault on democracy in the NATO nation, experts said.
Questioned about Erdogan's ongoing roundup of some 50,000 academics, judges, teachers, soldiers and civil servants, and the declaration Wednesday of a state of emergency, a State Department official earlier this week meekly warned against "overreach."
"I cannot overstate the sense of the Turkish government and the Turkish people right now that they truly felt and truly feel under threat," State Department spokesman Mark Toner told an Associated Press reporter at a department briefing. "We support completely the efforts to bring the perpetrators of the coup to justice. We just also caution against any kind of overreach that goes beyond that."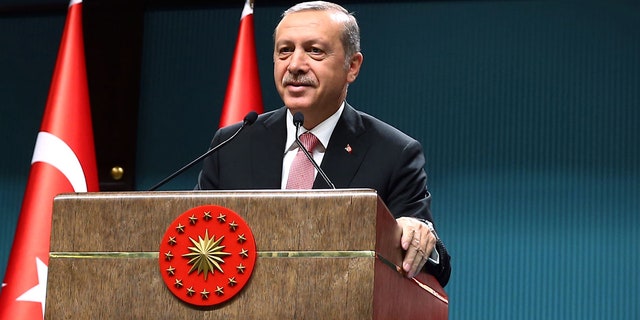 But when pressed, Toner declined to characterize the arrest, firing or suspension of the tens of thousands of Turkish government workers as "overreach."
Erdogan's government, which blames U.S.-based cleric Fethullah Gulen for inciting the coup attempt, in which more than 200 people were killed and members of the military briefly commandeered tanks, aircraft and communications channels, has reacted with a vengeance.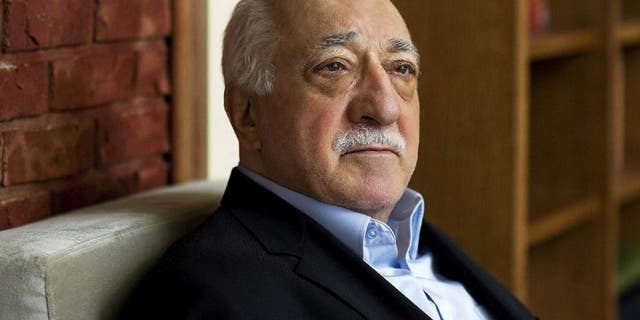 The state of emergency gives Erdogan and his cabinet new powers to implement laws without parliamentary approval. It also allows Ankara to censor media broadcasts, search citizens, impose curfews and restrict gatherings both public and private.
Erdogan has simultaneously demanded the U.S. hand over Gulen, a onetime Erdogan ally who lives in a Pennsylvania mountain compound and runs a profitable chain of Islamic charter schools. Secretary of State John Kerry has said the department is considering the request, but it remains unclear what evidence Erdogan's administration has provided.
Former U.S. Ambassador to the United Nations John Bolton said the crackdown shows Erdogan is taking advantage of the failed coup to further strengthen his grip on power. The strongman, who has ruled Turkey as either president or prime minister since 2001, has been steadily stripping the long proudly secular nation of its constitutional freedoms and increasingly adopted Islamist rhetoric.
"When he was mayor of Istanbul 20 years ago, he said democracy is like a street car — you ride it to the stop you want and then you get off," Bolton said of Erdogan. "This will enable him to pursue his objective of Islamisizing the Turkish government and overturning the secular constitution. That's what's underway. I don't think there's much question about it."
Bolton said that the Obama administration appears to have done "very little" to pressure Turkey to ease up on its people, either publicly or behind the scenes. That gives Erdogan all the encouragement he needs, Bolton said.
"The situation will continue to deteriorate as Erdogan arrests more people and puts them in jail," he said.
The European Union has more aggressively sought to rein in the crackdown, with two EU officials warning Thursday that Turkey's declaration of a state of emergency had led to "unacceptable decisions on the education system, judiciary and the media."
"We call on Turkish authorities to respect under any circumstances the rule of law, human rights and fundamental freedoms, including the right of all individuals concerned to a fair trial," EU high representative Federica Mogherini and commissioner Johannes Hahn said in a statement.
Ahmet Yayla, who was chairman of the sociology department at Harran University and a former police chief in Turkey, said many of those being rounded up in Turkey include the Muslim nation's bulwark against terrorism.  Police, soldiers and judges deemed disloyal to Erdogan have been detained, leaving a diminished human infrastructure to deal with security threats, he said.
"Those are the people who were fighting against terrorism in Turkey," said Yayla, who fled to the U.S.  eight months ago when ISIS threatened his life for interrogating terrorist defectors.
Yayla said Erdogan's dangerous dance with ISIS – tacitly supporting the terror group and allowing foreign fighters to pass through Turkey on their way to the terrorist army's caliphate – could combine with the post-coup unrest to threaten the nation's stability.
"In the near future, Turkey will face a lot of danger coming from terrorism because the newly appointed officers in the military and police are not going to be able to fight or deal with terrorism threats that exist in the country, especially by Erdogan's allowing the terrorists inside the country," he said.