Obama acknowledges ISIS has American hostage, says US 'deploying all assets' to find her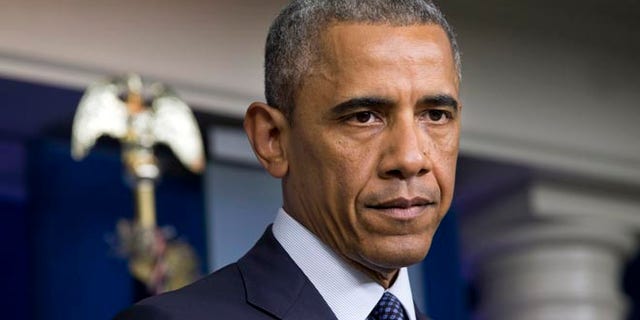 NEWYou can now listen to Fox News articles!
President Obama, in an interview aired Monday, acknowledged that the Islamic State has at least one U.S. hostage and said his administration is "deploying all assets" to find her.
The president made the comments in an interview with NBC's "Today" show.
Obama spoke briefly on the hostage situation, going back-and-forth between referring specifically to a particular female hostage and hostages in general.
"We're deploying all assets that we can, working with all the coalition allies that we can to identify their locations," Obama said. "We're in very close contact with her family, trying to keep them updated. Obviously, this is a something that is heartbreaking for families. And our obligation is to do anything we can to make sure an American citizen is rescued from this situation."
The Islamic State already has executed three American hostages.
But the Obama administration made clear a week ago that the extremist group, also known as ISIS, has one or more U.S. hostages. White House Chief of Staff Denis McDonough suggested during a Jan. 25 interview on ABC News that the Islamic State had more Americans, referring to "our hostages."
He also apparently slipped and revealed the first name of the woman held by ISIS.
Obama spoke after ISIS released a video showing the execution of Japanese journalist Kenji Goto.