NRA takes aim at California's sweeping gun control bill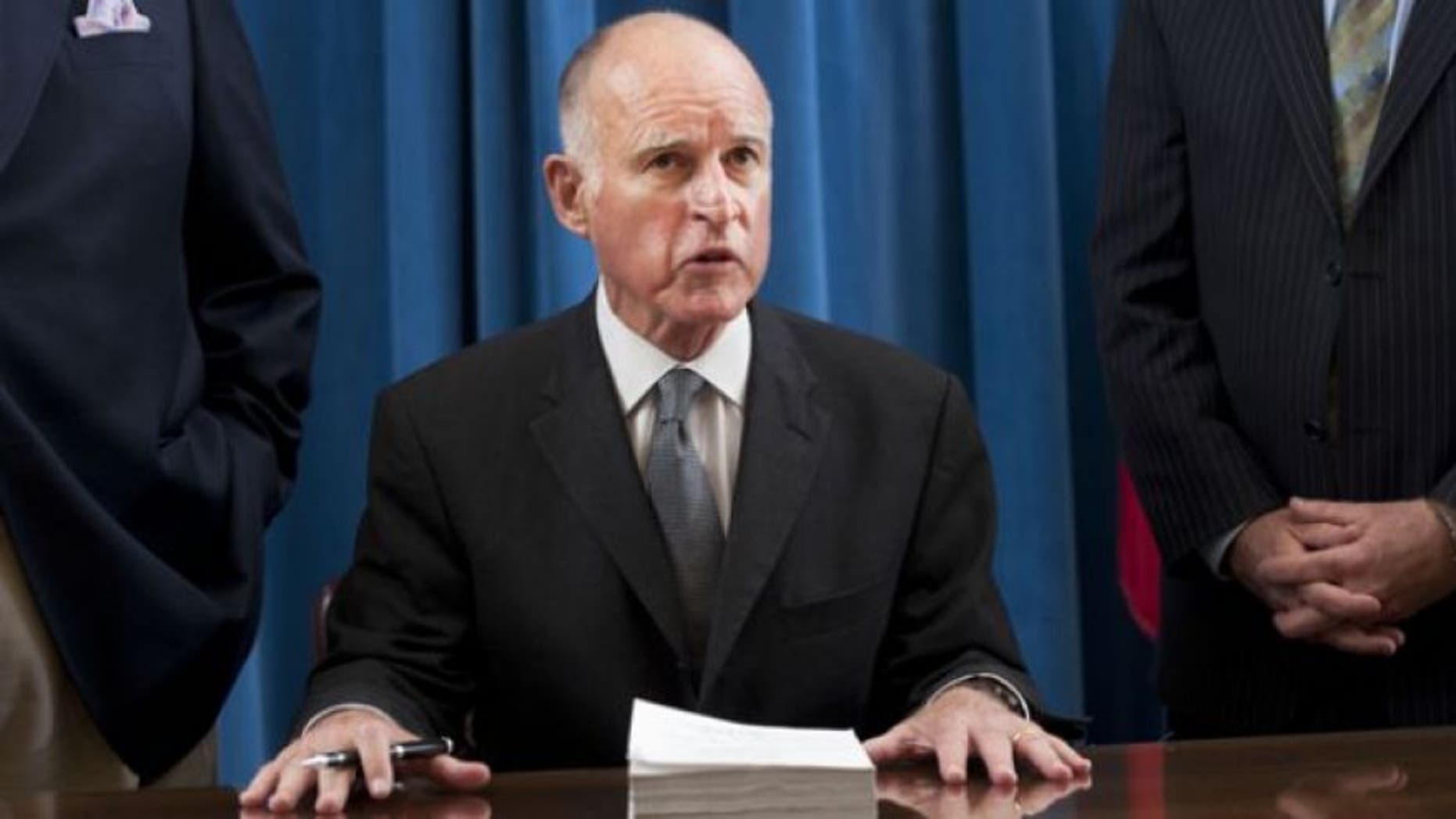 The National Rifle Association says it plans to sue the state of California if Gov. Jerry Brown signs a bill approved by state lawmakers that would ban the future sale of most types of semi-automatic rifles that accept detachable magazines.
Among the bills sent to Brown last month is one that would outlaw an entire class of weapons that includes most assault rifles. It is the latest and most far-reaching attempt to close loopholes that have allowed manufacturers to circumvent previous assault weapon bans enacted in the state since the 1990s.
The NRA's Institute for Legislative Action wrote in a post on its website that the bill is unconstitutional and "would make unprecedented changes to California's already unjust and byzantine 'assault weapon' law."
Under current California law, assault weapons can only be used for limited purposes and owners are prohibited from transferring them to anyone in the state. The bill would change the definition of an assault weapon to include any semi-automatic rifle with a detachable magazine or a fixed magazines holding more than 10 rounds of ammunition, according to the group's statement.
"Our right to keep and bear arms has never been as seriously threatened in California as it is today. After years of incrementally adopting gun control measures, this year the Legislature decided to propose new laws adopting everything on the gun ban lobby's wish list," the group said Tuesday.
Other bills seek to restrict ammunition sales and who can legally possess firearms. California lawmakers went further than other states, notably New York, in passing bills responding to last year's mass shootings in Newtown, Connecticut, and Aurora, Colorado.
Brown and his staff will not comment on the legislation, but the governor has a track record of rejecting some firearms bills while signing others. He has until Oct. 13 to either sign or veto the bills.
Sam Paredes, executive director of Gun Owners of California, told The Associated Press last month that the assault weapon ban alone would put California in the forefront on restrictions.
"No question about it. The bill will make half of the rifles in existence 'assault weapons,' and make them illegal," he said.
The definition in the assault weapons bill applies to most semi-automatic hunting rifles, along with the military-style rifles that have been used in mass slayings. It exempts .22-caliber rim fire rifles.
Those who currently possess the types of guns covered by the bill would have to register the weapons and could not transfer them to others.
"That's like banning handguns. It's an entire class of guns that are being banned," Paredes said, predicting a legal challenge if SB374 by Senate President Pro Tem Darrell Steinberg is signed into law.
Steinberg, D-Sacramento, defended his legislation and other bills that were sent to Brown as part of a Senate package. They include extending the state Handgun Safety Certificate program to include rifles and shotguns, updating the definition of a prohibited assault weapon to include certain shotguns and expanding the list of those not allowed to own firearms to include people with multiple drug and alcohol offenses.
One high-profile gun bill died in the Assembly after Speaker John Perez, D-Los Angeles, expressed concerns. SB396 by Sen. Loni Hancock, D-Berkeley, would have banned ammunition magazines that hold more than 10 bullets, even for gun owners who already own such magazines. A bill that would have required all ammunition purchasers to pass a background check also stalled.
A Field Poll released in February, shortly after the elementary school shooting in Connecticut, found that 61 percent of California voters say it is more important to control guns and ammunition than to protect the rights of gun owners. It was the largest margin of support on that question since the Field Poll began asking it in 1999.
"People support gun violence-prevention here," said Dallas Stout, president of the California Chapters of the Brady Campaign to Prevent Gun Violence. "That's why we created the toughest laws in the nation the last 20 years."
The Associated Press contributed to this report.