NPR President Says Juan Williams Firing Handled 'Badly'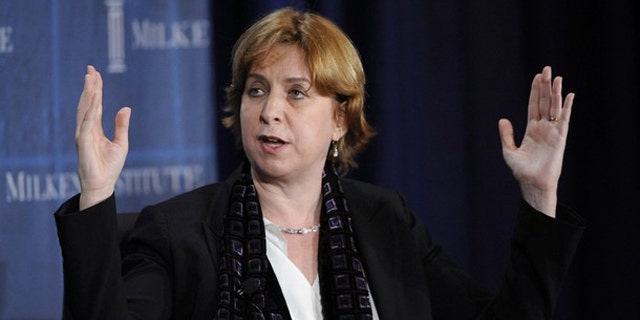 NPR President Vivian Schiller said Monday that her organization's dismissal of analyst Juan Williams last October over remarks he made about Muslims was handled "badly."
But she described the fallout as a "learning experience" and, without going into detail, said the "process issues" surrounding that incident have been fixed.
Schiller, recapping a turbulent year in which NPR's audience grew but it also faced mounting criticism, offered a robust defense of the broadcaster and vowed to improve its internal standards while reaching out to a broader audience. She rejected charges of bias and, as Republican lawmakers target Schiller's organization for funding cuts, stressed the importance of taxpayer funding for the public radio network.
"The American people believe in federal funding for public broadcasting," Schiller declared.
The NPR executive devoted her address at the National Press Club in Washington, D.C., to providing an overview of the breadth of NPR's reporting and the ways in which the organization is expanding. But as soon as the question-and-answer session began, she had to field several questions on the firing of Williams last fall, a controversy that evidently has not gone away.
She said that, upon reflection, "We handled the situation badly."
Williams was fired after he made remarks on Fox News about his anxiety over seeing people dressed in Muslim clothing on airplanes. After leaving NPR, Williams took on an expanded role as a contributor for Fox News.
"We acted too hastily, and we made some mistakes. I made some mistakes," Schiller said Monday.
After the firing, Schiller drew criticism for saying Williams should keep his feelings about Muslims between him and "his psychiatrist or his publicist" -- comments she already apologized for.
Speaking Monday, Schiller did not elaborate on the process changes that have since been made, but she said the company conducted a "thorough review" of its ethics code and created a new position of "standards editor."
She also said NPR likely will not allow its journalists to have "long-term" relationships with other news organizations. There are several other prominent NPR journalists who continue to maintain such relationships -- and Schiller suggested those journalists "could" still be allowed to keep their arrangements.
And she said NPR is working to improve the diversity of its staff. At the time he was fired, Williams was the only black man on air at NPR.
Schiller also stressed the importance of continued taxpayer assistance. She estimated that such funding makes up just 10 percent of NPR's budget -- with the rest coming from listeners, philanthropists and companies -- but she described the public chunk of funding as important "seed money," particularly for affiliates in rural areas.
With other newsrooms cutting back, Schiller said NPR is fulfilling a vital role. She said ratings reached an all-time high in fall 2010 and disputed the notion that NPR only caters to a particular kind of audience.
"NPR's audience is not a left and right coast phenomenon. We are urban and rural, north and south, red state and blue state," she said.