Nobel Winner Withdraws Name for Fed Job Following GOP Resistance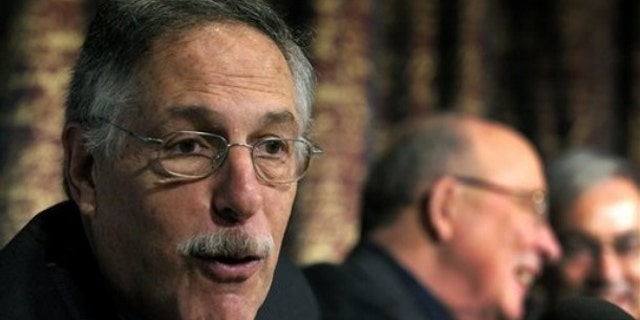 NEWYou can now listen to Fox News articles!
A Nobel Prize-winning economist tapped by President Obama to fill a vacancy on the Federal Reserve announced over the weekend that he would withdraw his nomination, making him the latest figure to succumb to sustained Republican opposition.
Peter Diamond, who has been nominated three times to the post since last year, made his decision after his nomination cleared a Senate committee last month on a strictly partly-line vote. Noting that confirmation in the full Senate would be virtually impossible, Diamond said he'd continue teaching at MIT -- and took some parting shots at his GOP critics on the way out.
"Don't worry about me," he wrote in The New York Times, noting the "many opportunities" afforded to him as a Nobel laureate. "But we should all worry about how distorted the confirmation process has become, and how little understanding of monetary policy there is among some of those responsible for its congressional oversight."
Diamond took specific aim at Sen. Richard Shelby, R-Ala., ranking Republican on the Senate Banking Committee, who had blocked Diamond's nomination last year over questions about whether Diamond's expertise on pensions and the labor market was good enough for a job on the Federal Reserve Board. Shelby accused Diamond of being a big-government economist.
Diamond argued that analysis of unemployment is "crucial" to shaping monetary policy. "The financial crisis has led to continuing high unemployment. The Fed has to properly assess the nature of that unemployment to be able to lower it as much as possible while avoiding inflation," he wrote.
Shelby issued a brief statement wishing Diamond well, but urged Obama to pick a more palatable nominee in the future.
"I have said many times that I commend Dr. Diamond's talent and career. I wish him the best in the future. It is my hope that President Obama will now nominate someone capable of garnering bipartisan support in the Senate," Shelby said. "It would be my hope that the president will not seek to pack the Fed with those who will use the institution to finance his profligate spending and agenda."
White House Press Secretary Jay Carney said the president would nominate somebody else "as soon as possible," blaming partisanship for the course of events.
"Peter Diamond, a Nobel laureate and one of the nation's top economists, would have brought extraordinary expertise and knowledge of the economy to the Board of Governors of the Federal Reserve. We are deeply disappointed that this candidate, who had initially seen bipartisan support, fell victim to partisan obstructionism at this important time for our economic recovery," he said.
Diamond's withdrawal comes after federal appeals court nominee Goodwin Liu backed out under stiff Republican resistance last month.
Diamond originally won support from three Republican senators in committee. But while Diamond also pocketed a well-timed Nobel Prize for economics last October, a wave of new Republicans entered Congress in the election the following month. Two of the Republicans who originally voted for Diamond were out, and the third changed his vote last month -- this resulted in a party-line approval from the committee, making confirmation from the full Senate unlikely.
Diamond was not shy about pointing to his Nobel in his weekend announcement. "Last October, I won the Nobel Prize in economics for my work on unemployment and the labor market. But I am unqualified to serve on the board of the Federal Reserve -- at least according to the Republican senators who have blocked my nomination. How can this be?" he asked.
But Shelby said last fall that while the Nobel Prize is significant, "the Royal Swedish Academy of Sciences does not determine who is qualified to serve on the Board of Governors of the Federal Reserve System."
Economic group Club for Growth, which has criticized the Federal Reserve for "quantitative easing," the flooding of U.S. dollars into the market to purchase government and corporate bonds from banks, allowing them to free up their reserves, also released a statement Monday urging Obama to pick somebody for the post who "is not a supporter of big government solutions and interventionist monetary policy."
"We issued a Key Vote Alert on the Diamond nomination because he was a known Keynesian who believed in expanded government involvement in the economy," said Club for Growth President Chris Chocola. "The Club for Growth will continue to urge members of Congress to oppose President Obama's failed economic policies."