NJ first lady quits Wall Street job as Christie weighs White House run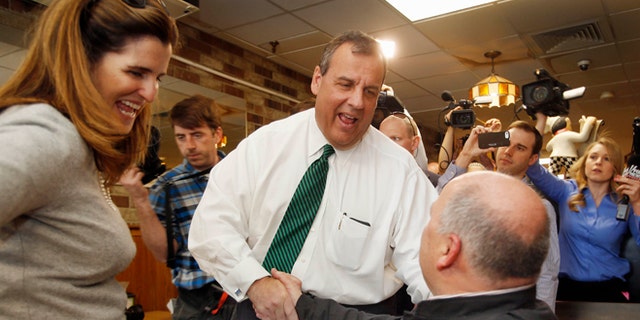 Mary Pat Christie, the wife of New Jersey Gov. Chris Christie, has stepped down from her job at a New York-based hedge fund as her husband prepares for a potential run for the White House.
"Mrs. Christie has decided to take a hiatus from her work in the finance world to spend more time with her family and young children," Kevin Roberts, the governor's press secretary, said. "She recently resigned her position as a managing director at Angelo Gordon."
Though Roberts said the resignation stemmed from the mother of four's desire to spend more time with her children, it may be seen as a move to cut her Wall Street ties on the cusp of a campaign announcement.
The governor's wife has been the family's main breadwinner and pulled in more than $500,000, according to the couple's 2013 tax filings.
Although Chris Christie has been traveling the country and speaking in primary states like New Hampshire and Iowa, he has yet to officially declare.
Fox News' Kathleen Foster and The Associated Press contributed to this report.