NIH Spends $178,000 to Study Why Prostitutes in Thailand Have High HIV Risk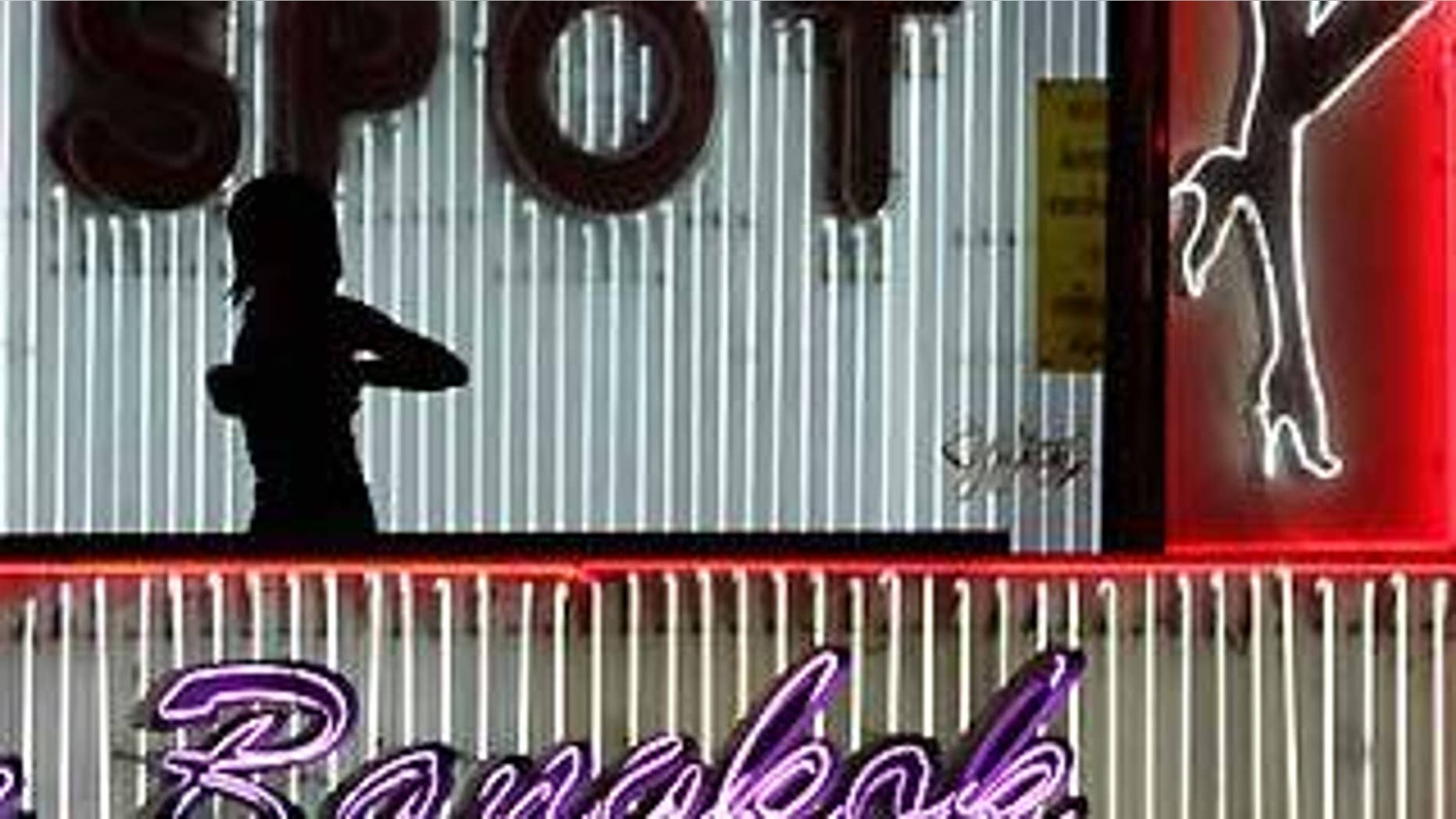 The federal government is spending $178,000 to better understand why drug-abusing prostitutes in Thailand are at greater risk for HIV infection, an endeavor taxpayer watchdogs are calling a huge waste of American taxpayers' money.
The National Institutes of Health study, "Substance Use and HIV Risk among Thai Women," is looking at the interplay of personal and cultural factors that put Thai prostitutes at special risk.
But women aren't its only target. The two-year project, made possible by a grant from the NIH's National Institute on Drug Abuse, is also studying kathoey, the transgender prostitutes who are widely accepted in Thailand because of the "karmic idea in Buddhism," and who have especially high HIV infection rates, according to the study's abstract.
Researchers plan to interview 60 sex workers -- 36 women and 24 kathoey -- to understand the factors that make the prostitutes susceptible to HIV, including economic pressure, sex-change operations, their heavy use of drugs and a Buddhist fatalism that keeps them feeling resigned to their fate.
The NIH funds many studies that focus on HIV risk and prevention in hopes that it can lay the vital groundwork for developing treatment and intervention plans to thwart the deadly AIDS virus.
But government watchdogs are having a hard time understanding why American tax dollars should go to study the sexual habits of prostitutes halfway around the world.
"This really is a complete waste of money and should not be funded by the taxpayer," said David Williams, vice president for policy at Citizens Against Government Waste, which tracks wasteful spending in the federal budget.
Williams lauded the NIH for funding life-saving research in many areas, but he said this study goes way beyond the pale. The project began April 15 -- Tax Day in the U.S. -- which the government waste watcher found especially galling.
"It really boggles the mind to think that this is what NIH is studying," Williams told FOXNews.com.
Attempts to reach the study's director by phone and e-mail were unsuccessful, and the NIH did not respond to requests for comment before publication of this article.*
Among the specific aims of the study are to "understand substance use and HIV risk behaviors among female and kathoey sex workers" and to help pave the way for new HIV prevention studies in Thailand, a nation of 66 million that has a relatively high rate of HIV infection. The United Nations estimates that nearly 1 percent of Thailand's population is infected with the virus -- nearly three times the rate in the U.S.
The new program is one of a slew of efforts by the NIH to combat the virus, which has been fast spreading in East Asia, where it is passed on primarily through unprotected sex.
The NIH spends $29 billion each year to help fund thousands of health studies, including many overseas initiatives. Among those projects are a $400,000 study being conducted in bars in Buenos Aires to find out why gay men engage in risky sexual behavior while drunk, and a $2.6 million study dedicated to teaching prostitutes in China to drink less while having sex on the job.
While some active NIH projects -- such as studies of suicide patterns among young men and women in China -- have a clearer relevance for communities living in the U.S., the utility of this study for U.S. citizens is not as clear-cut.
The abstract indicates that it is intended to create prevention models specifically tailored to the "sociocultural factors specific to female and kathoey sex workers" in Thailand.
"We don't have an infinite number of tax dollars to work with here, and the ones that we do pay should go to benefit the research in this country," said Williams, who faulted the government for piling on programs during an economic crisis.
"The first thing to really look at is how it is going to directly impact the citizens of this country, because we are the ones paying for this research."
Editor's Note: After this article was published the NIH responded with the following statement:
Preventing HIV infection is NIH's highest priority for HIV-related research. This research aims to better understand how to prevent HIV transmission among many different groups of vulnerable populations around the world, since HIV/AIDS is a global epidemic. What occurs in one part of the world can potentially have an impact on the public health in the United States.
Recent disappointing results from recent clinical studies of HIV vaccine and microbicide candidates underscore the need for additional targeted behavioral approaches. Biomedical and behavioral interventions are urgently needed to reach individuals at risk both in the U.S. and in international settings. NIH supports research aimed at better understanding and modifying the social and cultural factors associated with HIV infection, particularly in communities at high risk of acquiring HIV.
The research is easy to ridicule if it is taken out of its public health context. The fact is, we need to explore a range of research avenues in vulnerable populations around the world to learn the best ways to control the transmission of HIV. ...
The toll from illnesses associated with sexual behavior is enormous. The epidemiological bridge for the spread of HIV and other sexually transmitted infections to persons at-risk involves multiple routes, including drug abuse and prostitution. Understanding the risk factors posed by prostitution and illicit drug use remain critical to controlling the HIV/AIDS epidemic in the United States and worldwide. The transgender community -- which certainly exists in the U.S. -- is complex, and has been understudied. It is urgent we understand more about social behaviors and HIV risk for all populations, including transgender individuals.
Advances in HIV prevention can be of great benefit to individuals worldwide, especially given the mobile nature of people in this day and age contributing to the spread of communicable diseases. Research is currently needed to develop and adapt HIV prevention models that take into account sociocultural factors so that the further transmission of HIV and sexually transmitted infections can be averted. Participation in these types of studies also can provide a way for persons suffering from the health consequences of illicit sexual activity to receive treatment while contributing to our knowledge of prevention and treatment outcomes in these populations.