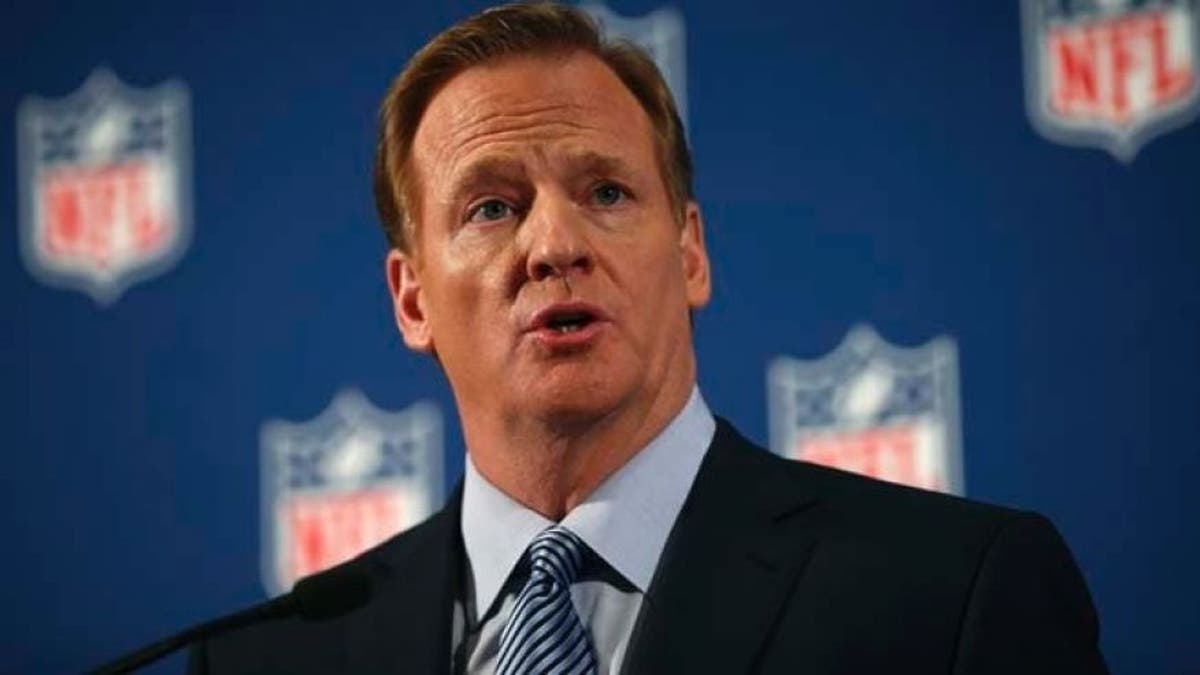 The NFL came out against a proposed religious exemptions bill in Georgia Friday, saying the deal could have an effect on the Super Bowl selection process for 2019 and 2020.
Atlanta is one of the finalists for the next two league title games to be awarded, along with New Orleans, Miami and Tampa. The city is considered a clear favorite because of its new retractable-roof stadium that is set to open next year. However, the religious exemptions bill could change all of that.
"NFL policies emphasize tolerance and inclusiveness, and prohibit discrimination based on age, gender, race, religion, sexual orientation, or any other improper standard," league spokesman Brian McCarthy said. "Whether the laws and regulations of a state and local community are consistent with these policies would be one of many factors NFL owners may use to evaluate potential Super Bowl host sites."
Falcons owner Arthur Blank has his sights set on Atlanta getting the Super Bowl for at least one of those years and because of that he also has come out against the bill that would protect opponents of same-sex marriage amid concerns it could lead to discrimination against gay, lesbian and transgender people.
Blank's opposition follows a laundry list of business leaders who are strongly against it.
"I strongly believe a diverse, inclusive and welcoming Georgia is critical to our citizens and the millions of visitors coming to enjoy all that our great state has to offer," Blank said in a statement Friday. "House Bill 757 undermines these principles and would have long-lasting negative impact on our state and the people of Georgia."
The bill has passed both houses of the Georgia Legislature, but it still has yet to be signed by Republican Gov. Nathan Deal. According to the Atlanta Journal-Constitution, Deal said he was "pleasantly surprised" that lawmakers had reached a compromise on the deal, which he had previously spoken out against.
"I have heard from both sides, and I'm sure I'll continue to hear from both sides," he said. "I will take their opinions into consideration, and I'll do what I'm required to do: Which is to make the difficult decision on a very difficult subject."
Georgia Baptist Mission Board executive director J. Robert White had previously urged lawmakers to pass the bill.
"All Georgia citizens, organizations and businesses need protection from adverse legislation that would infringe upon their religious beliefs regarding marriage, defined in the Bible as the union of one man and one woman," White said last month. "It is wrong to accuse persons of discrimination who live and conduct their businesses according to their deeply held religious beliefs."
Lt. Gov. Casey Cagle also supports the bill, saying it's intended to protect faith-based organizations that provide social services from going out of business because of their opposition to gay marriage.
Deal said earlier this month that he'd veto any legislation that legalized discrimination. This bill would protect pastors from performing same-sex marriages and give "faith-based" organizations permission to deny use of their business for anything they find "objectionable. Businesses wouldn't have to hire anyone whose religious beliefs are different from theirs, according to The Washington Post.
Deal said he would review the bill in April. The Post reported that several hundred businesses under the Georgia Prospers umbrella have urged the governor to veto the legislation. Some of the companies include Delta Air Lines, Google, Home Depot, Coca-Cola, Porsche and Wells Fargo.
"We are standing up for the principles of inclusion and fair treatment for every Georgia citizen and every visitor to Georgia," Joe Folz, vice president of Porsche Cars North America said in February. "Legislation that promotes - or even appears to allow - discrimination against certain classes of people hurts Georgia's hard-earned reputation."
This week, lawmakers also approved the elimination of $10 million in state sales taxes on Super Bowl tickets if Atlanta lands the game.
The city had hosted the game two times, in 1994 and 2000. Subsequent bids failed to gain approval, with the NFL saying the city would be in a much stronger position if it built a new stadium to replace the 24-year-old Georgia Dome.
Mercedes-Benz Stadium is going up next door to the Georgia Dome, which will be leveled after its replacement opens. The new $1.4 billion facility has already helped Atlanta land the college football championship game in 2018 and the NCAA Final Four in 2020.
The Associated Press contributed to this report.