New York legislature appoints new attorney general to replace disgraced Schneiderman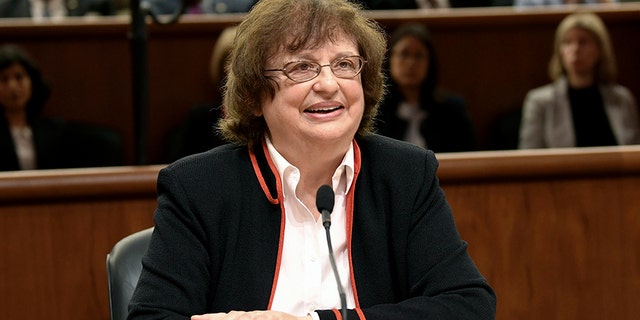 NEWYou can now listen to Fox News articles!
The New York legislature on Tuesday appointed Barbara Underwood to replace disgraced Democratic Attorney General Eric Schneiderman in the wake of his sudden resignation earlier this month over allegations of abuse.
"It is a tremendous honor and I pledge to serve the people of the Great State of New York with honesty, integrity, and all of the skills I have acquired during decades of public service," Underwood said in a statement.
Underwood, who has been serving as acting attorney general, becomes New York's first female attorney general. She has previously worked as New York's solicitor general.
Under state law, the full legislature is required to vote on the attorney general's replacement should the job become vacant.
The role will be temporary: Underwood, a Democrat who has worked in the attorney general's office since 2007, says she doesn't intend to run for the job this November.
Democrats will nominate their candidate for attorney general at this week's state convention on Long Island.
There are plenty of other Democrats interested in seeking a four-year term as attorney general. In addition to the other 11 applicants interviewed last week, the candidates include New York City Public Advocate Letitia James, U.S. Rep. Sean Patrick Maloney of the Hudson Valley, and Leecia Eve, a former adviser to fellow Democrats Hillary Clinton and Gov. Andrew Cuomo.
Schneiderman's resignation came a day after The New Yorker reported the allegations of abuse leveled by four women who had dated him in recent years.
He was expected to win easily in November in a state where Democrats outnumber Republicans by more than 2-to-1, but his hopes for a third term started crumbling when the magazine posted its article online the evening of May 7. He announced his resignation just hours later.
Fox News' Tamara Gitt and The Associated Press contributed to this report.