Dem wanting social media scrutiny for gun-license applicants has violent, tax-delinquent past: reports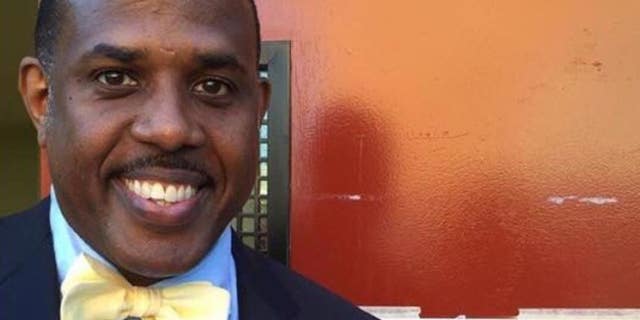 NEWYou can now listen to Fox News articles!
Be careful what you tweet, if you hope to someday lawfully own a firearm in New York state.
A Democratic state lawmaker from Brooklyn has submitted a bill calling for all gun-license applicants to let the government review their social media posts going back three years and their internet searches going back one year.
Investigators would then look "any good cause for the denial of a license," such as racial slurs, threats of violence and terrorism-related posts.
But the bill's sponsor, state Sen. Kevin Parker, has a history of his own legal skirmishes.
Parker was convicted in 2010 of roughing up a New York Post photographer -- and allegedly did the same to a traffic agent in 2005, but avoided punishment by agreeing to undergo anger management training.
In addition, government records cited by the Post in 2017 indicated Parker owed more than $50,000 in property taxes and water bills.
"I need a raise," Parker joked when interviewed by the Post. "I'm considering becoming an Uber driver upstate." He said he and his brother inherited two properties, and their tax burdens, from their parents after they died.
EDUCATION DEPARTMENT UNVEILS NEW TITLE IX GUIDANCE FOR CAMPUS SEXUAL ASSAULT: HERE'S WHAT WOULD CHANGE
As for his background-check bill, gun-license applicants would surrender their passwords for Facebook, Snapchat, Twitter and Instagram accounts, and subject to scrutiny their search histories on Google, Yahoo, and Bing search engines.
Parker's proposal followed the Oct. 27 massacre at the Tree of Life synagogue in Pittsburgh. The suspect gunman allegedly posted anti-Semitic online before killing 11 people.
The New York Legislature's session begins in January, but no vote on Parker's bill has been scheduled.
The Associated Press contributed to this report.