New Mitt Romney Ad Features Rarity: a Latino Celebrity Endorser, Paul Rodriguez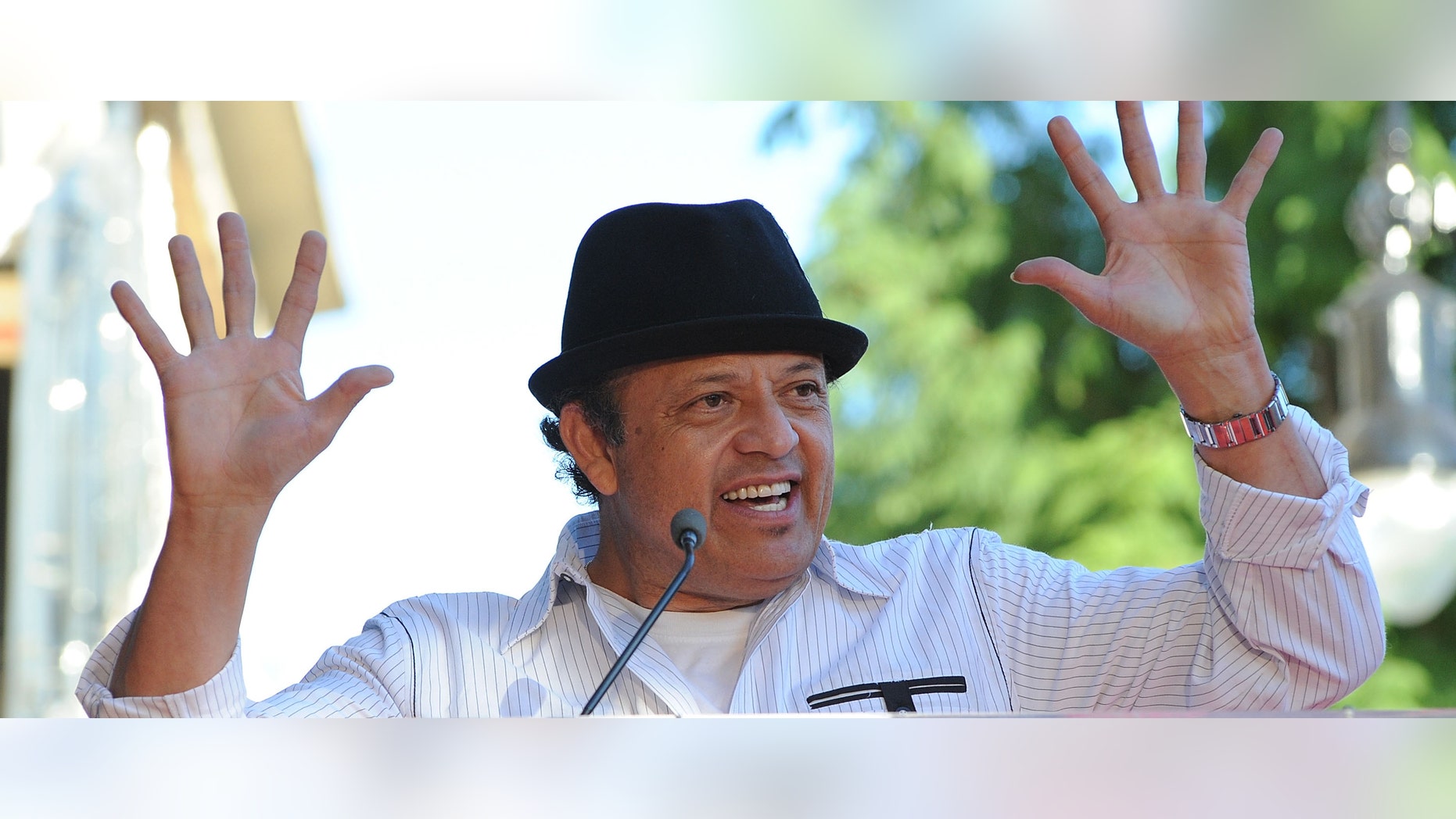 President Obama has Eva Longoria pitching his candidacy to fellow Latinos.
Now, Mitt Romney has comedian Paul Rodriguez, an erstwhile Democrat who voted for Obama in 2008.
Rodriguez is featured in a new radio advertisement in Spanish that tells Latinos that the Nov. 6 presidential election comes down to "the type of future we want to leave to our children."
"We Hispanics sacrifice because we believe in the promise of this great country," says Rodriguez, who was born in Mexico to ranchers. "But President Obama has taken us down the road of unemployment, more poverty and an exorbitant debt that puts that promise at risk. The question we must ask ourselves is: do we want to leave our children a country with less opportunities?"
Rodriguez went public with his disillusionment with Obama in 2009 over the designation of a minnow as an "endangered species," and the president's subsequent decision to cut water off to all farmers in the San Joaquin Valley in California.
Rodriguez criticized the move by the Obama administration, saying that it had decided to put minnows over farmers, like his family, who he said were watching their crops die because of the lack of water.
"This has changed not only — this has not changed my political point of view; it has changed everyone around me," Rodriguez told Fox News host Sean Hannity in 2009. He said his relatives "have always been lifelong devoted Democrats. I supported Mr. Obama. You know, I'm part of the 'I love you, Mr. Obama' group. But I — that patina is starting to fade."
Rodriguez's new high-profile role in the Romney campaign takes him on a path different from most of his fellow celebrities and Latinos, who tend to lean Democrat.
Obama's campaign has featured Latino celebrities including actresses Eva Longoria and Rosie Perez, talk show hostess Christina Saralegui, singer and actor Ricky Martin, actor Antonio Banderas, comedian John Leguizamo and singers Gloria Estefan and Marc Anthony, who has done ads for the president and sang the national anthem at the Democratic National Convention in Charlotte, N.C.
In an interview with an Arizona newspaper earlier this year, Rodriguez was asked: "Is it hard being a Hispanic Republican?"
He quipped: "Oh, yeah. We have a secret meeting out here of conservatives."
Latinos, who turned out in record numbers to vote in 2008 – some 70 percent of them chose Obama – are considered a key voting bloc for this presidential election.  A record 23.7 million Latinos are eligible to vote on Nov. 6, 22 percent more than four years ago, according to the Pew Hispanic Center.
It is expected that about 12 million actually will turn out to vote.
Republicans have been trying appeal to Latino voters by stressing that Romney will improve the economy, which the former Massachusetts governor's campaign says Obama has hurt – affecting Latinos, who have tended to have a higher unemployment rate than the general working population.
In keeping with the campaign's theme, Rodriguez said in the new ad:  "Romney has a plan to create 12 million new jobs, reduce the debt and reform education. President Obama tried, but couldn't do it. Our democracy allows us the choice to take a new path. For the future of this country, for the future of our children, I will be voting for Mitt Romney."
The Obama campaign sent out an e-mail dismissing the Paul Rodriguez ad.
"It doesn't matter who [the Romney campaign] offers up to narrate ads about Romney, Hispanics know the truth," the Obama campaign statement said, "that thanks to President Obama, our economy went from losing 800,000 jobs a month to generating 5.2 million jobs in the private sector the last 31 months. . .that. . .[his policies] spared two million families from falling into poverty in 2010. Mitt Romney is on the wrong side of the issues most important to Latino voters, and he's the most extreme candidate in recent history on immigration."