New Mexico Gov. Susana Martinez Has No Plans To Send National Guard To Border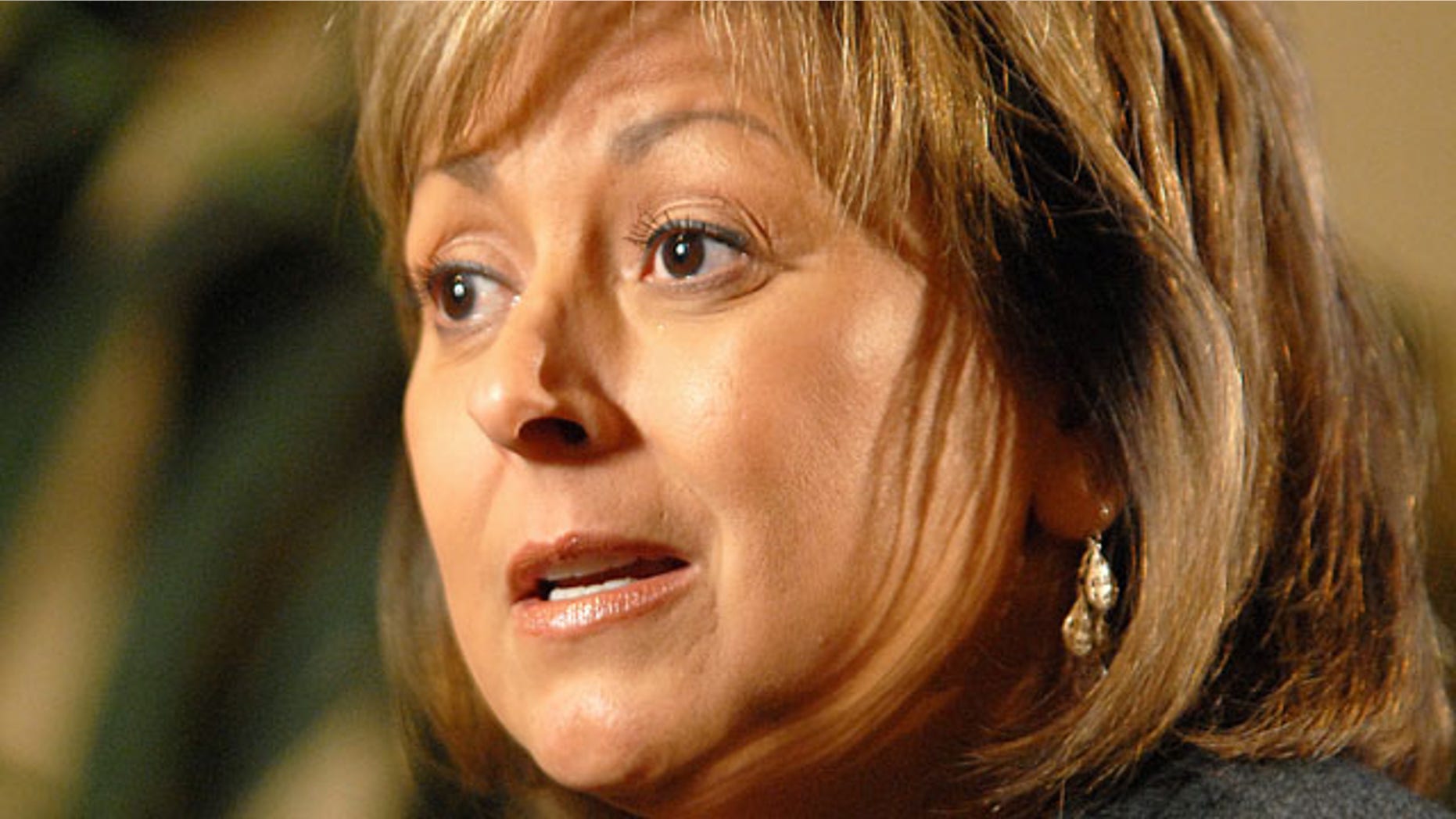 New Mexico Gov. Susana Martinez does not share her fellow Republican Texas Gov. Rick Perry's view that National Guard troops must be put on the southern border to deal with an influx of children and families from Central America trying to enter the country illegally.
Martinez spokesman Enrique Knell said that while Martinez "does believe there is a role for the National Guard in protecting our border," she had no plans to deploy the National Guard on a state mission to the border with Mexico.
Martinez said a comprehensive federal immigration plan is needed to stop the surge of immigrants.
Knell's comments came after Perry announced up to 1,000 troops would be sent to the Texas-Mexico border.
California Gov. Jerry Brown also won't be deploying National Guard troops to the Mexican border like Texas is doing, a state military official said Monday. Knell said Martinez disagreed with federal decisions in 2008 and 2012 to stop funding programs that had National Guard troops supporting the Border Patrol with non-law enforcement duties to help deal with border violence.
"The border shared by Texas and Mexico presents a significantly different set of considerations than those presented by the border shared by California and Mexico," Capt. Will Martin of the California Military Department said in a statement.
Perry has been a vocal critic of the White House's response to the border crisis as he considers a second presidential run. He said deploying troops over the next month would cost about $12 million per month. An official said troops in Texas will be "referring and deterring" immigrants and not detaining people.
Perry has said for years that the federal government has failed to secure the border and suggested Monday that criminals were exploiting a surge of children pouring into the U.S. illegally.
Brown has set a different tone in California. He plans to meet Mexico's secretary of foreign affairs on Wednesday, days ahead of his trade mission to the bordering nation next week.
Brown also signed legislation Monday reducing the maximum penalty for a misdemeanor by one day to 364 days, a change that is expected to significantly reduce the number of immigrants in the country legally who can be deported for lesser crimes. Federal law allows legal immigrants to be deported if they are given a sentence of one year or more.
Since October, more than 57,000 unaccompanied children and teenagers have entered the U.S. illegally, most of them from Honduras, Guatemala and El Salvador, where rampant gang violence and intense poverty have driven tens of thousands of people outside their borders.
The Associated Press contributed to this report.
Follow us on twitter.com/foxnewslatino
Like us at facebook.com/foxnewslatino