Nelson Mandela: Ted Cruz Is Only Senator In U.S. Delegation To Attend Late Leader's Memorial Service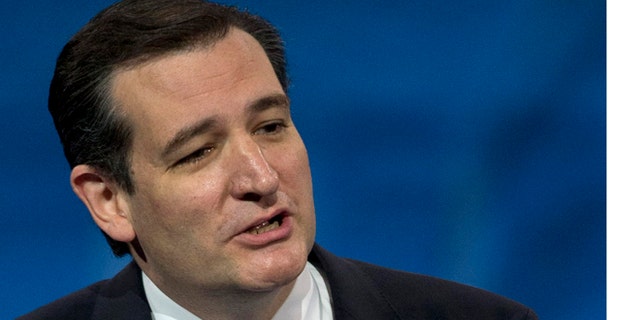 Sen. Ted Cruz will be the only member of the U.S. Senate, and one of only two Republicans in Congress, attending the memorial service of civil rights leader Nelson Mandela on Tuesday.
Cruz, a Tea Party lawmaker from Texas, received a firestorm of criticism from some conservatives after he posted a statement about the Nobel Prize-winning human rights activist praising him as "an inspiration for defenders of liberty."
Some conservatives have criticized the outpouring of praise for Mandela, saying that he sympathized with communism and that was a leader of the revolutionary African National Congress, which condoned violence in its struggle.
Cruz's statement said: "Because of his epic fight against injustice, an entire nation is now free."
The congressional delegation will include more than 20 members, most of them Democrats and part of the Congressional Black Caucus. Many planned to leave for South Africa on Monday, according to published reports.
Fellow Republican Rep. Aaron Schock of Illinois, who will be attending on behalf of House Speaker John Boehner, a Republican from Ohio, said in a statement on Sunday: "I have always had great respect for former president Mandela."
Schock added: "The personal sacrifices he made in order to achieve what was right for the people of South Africa is something I carry with me every day."
Cruz appears to be the only Latino in Congress attending. Also attending are President Barack Obama and First Lady Michelle Obama, former President George W. Bush and former First Lady Laura Bush, and former Secretary of State Hillary Clinton.
Cruz left for South Africa as Time magazine announced that the senator known for his provocative ways is on the short list of ten finalists for its Person of the Year, to be announced Wednesday. Argentina's Pope Francis also is on the list.
Cruz seems to continue on a role racking up national headlines.
Last week, Cruz made a speech in a gathering of conservative activists in which he said he felt vindicated for his leadership role – aimed at derailing the Affordable Care Act – in bringing about the government shutdown in the fall.
"Boy, it's amazing how things can change in a few weeks in Congress," said Cruz at the gathering hosted by the conservative American Legislative Exchange Council, according to Politico.
"Just a few weeks ago, people in Washington were saying, 'Why on earth are you fighting so hard against Obamacare?' Now, nobody's saying that. Over and over again you run into people who say, 'Now I understand what this is all about.'"