Muslim Activist Group Appears to Lack Clout to 'Plant' Interns on Capitol Hill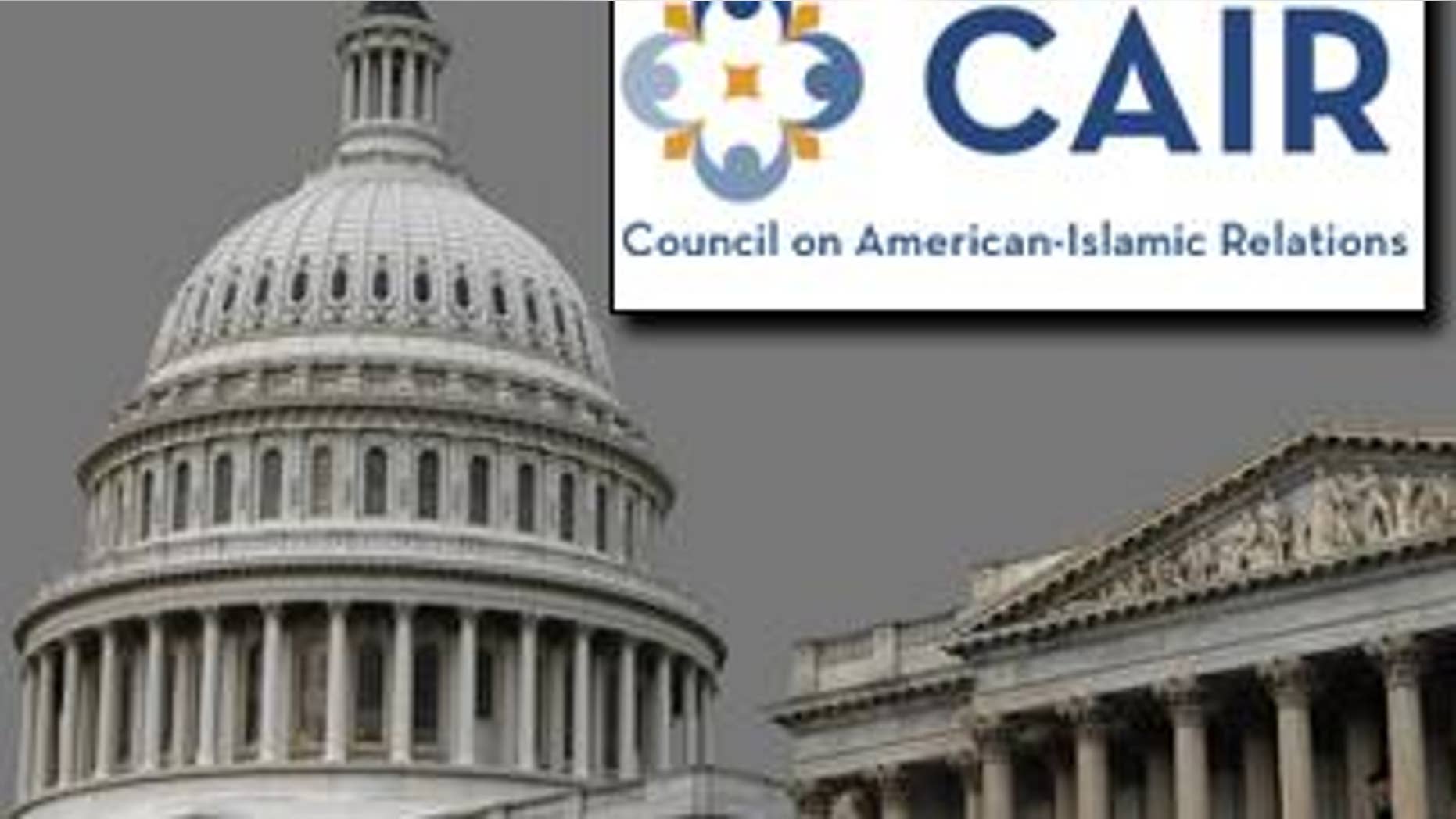 Despite charges that it has tried to "infiltrate" Capitol Hill with interns, the nation's largest Muslim advocacy group appears to have no more leverage than any other group over the internship process in Congress.
Four House Republicans on Wednesday called for an investigation into the Council on American Islamic Relations after discovering an internal memo noting the group's strategy of placing Muslim interns in congressional offices, specifically on three committees -- Homeland Security, Intelligence and the Judiciary -- that preside over national security issues.
But the Intelligence Committee does not accept interns, and the Homeland Security and Judiciary Committees select candidates on a case-by-case basis with no preferential treatment given to any group, congressional aides told FoxNews.com.
The Homeland Security Committee, which was made permanent only four years ago, has not had any interns sponsored by CAIR in at least three years, an aide to the panel said, adding that he could not confirm whether a CAIR intern had ever assisted the panel. It's also not clear whether any candidates sponsored by CAIR applied during that period, the aide added.
The Judiciary Committee has not had any CAIR interns since May, an aide said.
Committee aides told Foxnews.com that it is not common for religious or advocacy groups to sponsor interns. In general, candidates usually depend on recommendations from college professors and business professionals.
CAIR could not say how many interns it has sponsored on Capitol Hill.
"If we were able to place interns, I wish we could place more interns," CAIR spokesman Ibrahim Hooper told Foxnews.com, adding that he wished there were more Muslims working on Capitol Hill, voting, running for public office and getting involved in the political process.
"Isn't that what we're supposed to do as Americans?" he said, incredulously. "These Muslim bashers seem to think the only people who shouldn't participate in the political process are Muslims."
Rep. John Conyers, Jr., chairman of the Judiciary Committee, rushed to the defense of Muslims serving as congressional interns.
"It shouldn't need to be said in 2009, and after the historic election of our first African-American president, but let me remind all colleagues that patriotic Americans of all races, religions and beliefs have the right -- and the responsibility -- to participate in our political process, including by volunteering to work in Congressional offices," the Michigan Democrat said in a written statement.
"Numerous Muslim-American interns have served the House ably and they deserve our appreciation and respect, not attacks on their character or patriotism," he said.
On Wednesday, Republican Reps. Sue Myrick of North Carolina, Trent Franks of Arizona, Paul Broun of Georgia and John Shadegg of Arizona asked the House sergeant-at-arms, the chamber's law enforcement official, to investigate whether CAIR placed interns at the three committees and the Internal Revenue Service to determine whether the group deserves its nonprofit status.
"There's a real concern here because what are their motives and who are the people that were put in there?" Myrick told Fox News. "So we've asked it to be looked into."
A spokeswoman for the sergeant-at-arms told Foxnews.com that a formal request to investigate CAIR has not been yet made.
"We don't have the details so we can't determine whether an investigation is warranted," spokeswoman Kerri Hanley said.
The IRS declined to say whether it is investigating CAIR.
"We cannot under the law confirm or deny that we're investigating any taxpayer, even if that taxpayer is an exempt organization," IRS spokesman Anthony Burke said.
A spokeswoman for Myrick told Foxnews.com that formal requests to the Justice Department, sergeant-at-arms and the IRS would be submitted early next week.
Earlier this year the FBI severed its once-close ties with CAIR as evidence mounted of the group's links to a support network for Hamas, which the U.S. has designated a terrorist organization.
Highlighting a new book that claims the group has been actively infiltrating Congress, the four lawmakers on Wednesday asked their colleagues to review a summary of findings that led the Justice Department to name CAIR as a co-conspirator in a terrorism case.
"Muslim Mafia," written by Paul Sperry and released this week, details a six-month sting that claims CAIR's stated objective is to destroy Western civilization. It appears to link the group to an organized crime network made up of more than 100 other Muslim front groups that make up the U.S. Muslim Brotherhood.
CAIR said one of its directors received a death threat after the book was released, and that several of its offices received obscene phone calls.
CAIR denounced the Republican lawmakers' call for an investigation.
"It is troubling that right-wing elected officials would serve as publicity agents for extremists who seek to bar an American minority from exercising its constitutionally-protected rights," the group said in a written statement.
The group called on the FBI to investigate the death threat against its national communications director.
Myrick said that she and the other lawmakers would not let the issue fade away.
"We intend to stay on it, because the American people have a right to know what they're about," she said.
She added that the push for an investigation is not aimed at Muslims.
"There's nothing wrong with Muslims participating in the political process," she said. "There are lots of moderate American Muslims that do that. Our concern is CAIR will not renounce the radical ideology of Hamas, and the Muslim Brotherhood."