Montana GOP House candidate shoots down drone in campaign ad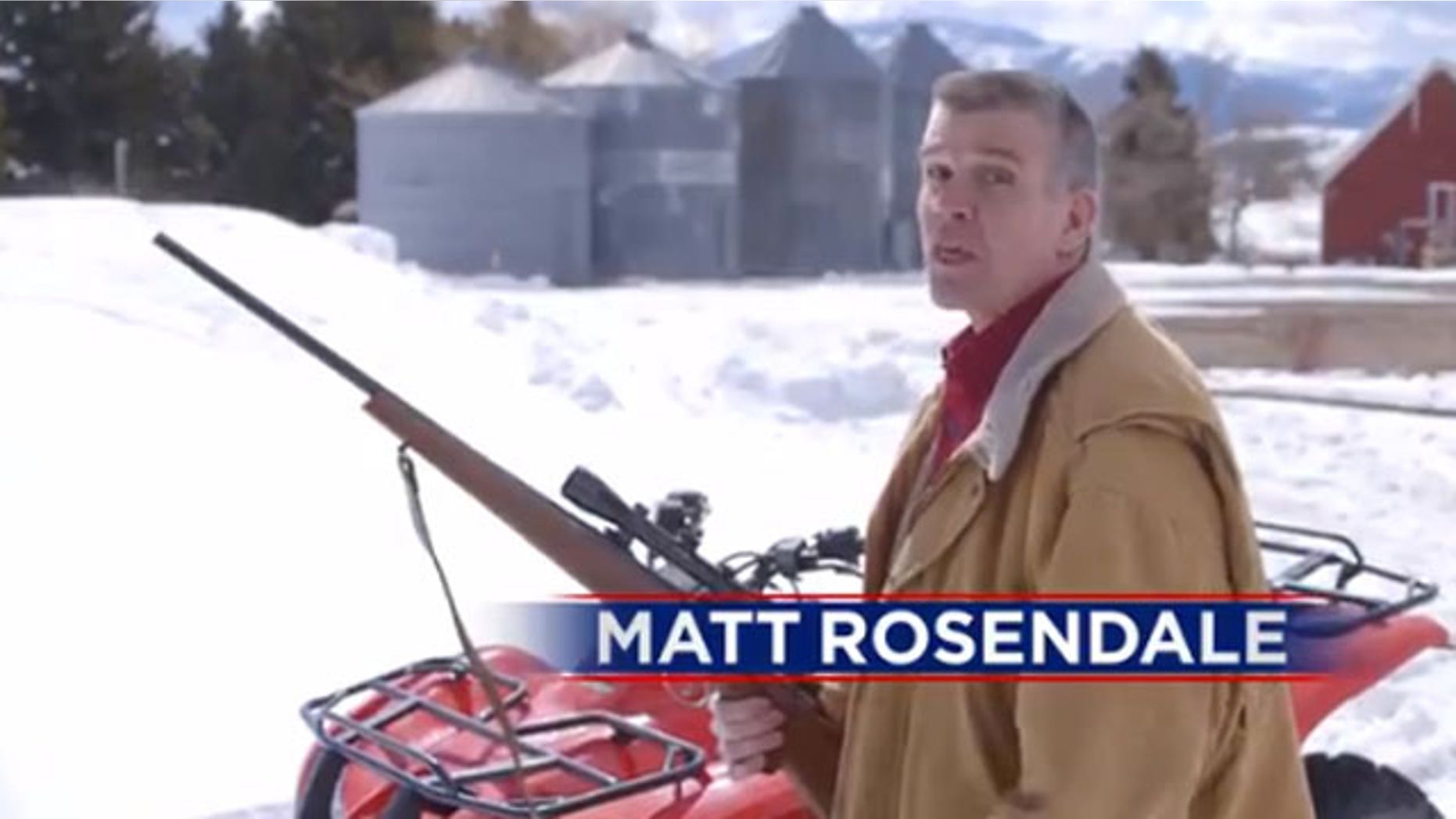 A Republican candidate for Congress in Montana has a message for the federal government: if you send a drone to spy on me, I'll take it out.
Matt Rosendale, a state senator running for the U.S. House of Representatives, unveiled an ad Monday that depicts a standoff between him and a "government drone" that is "spying" on him. Spoiler alert, the drone loses.
The ad begins from the viewpoint of the "drone," and then depicts Rosendale shooting it down with a rifle. Turning to the camera, Rosendale declares that he knows how to deal with big government and is ready to "stand tall for freedom."
"The federal government is too big and too powerful," Rosendale says, later adding that "spying on our citizens" is "just wrong."
Rosendale has served in the Montana state senate since 2011, and is one of five candidates seeking the Republican nomination for Montana's only House seat. Incumbent Republican Rep. Steve Daines is running for Senate, leaving the House seat open.