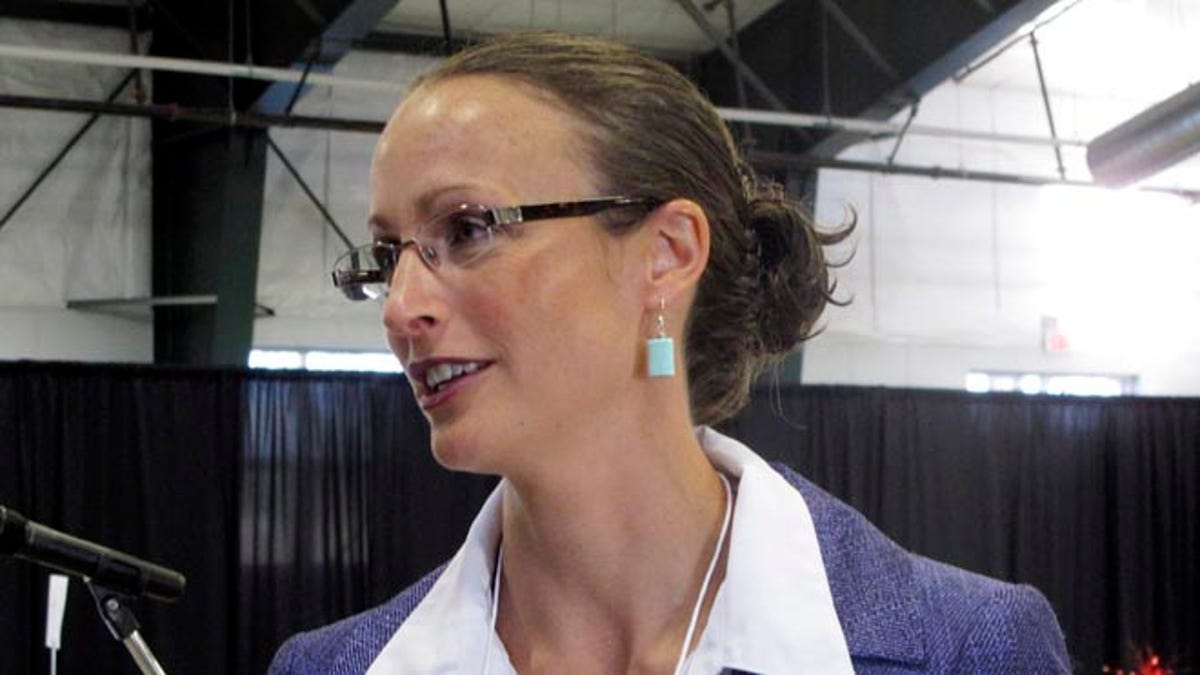 Montana Democrats on Saturday picked a little-known state legislator as their replacement candidate in the November elections, after incumbent Sen. John Walsh quit amid a plagiarism scandal.
Delegates voted for state Rep. Amanda Curtis, of Butte, in a special nominating convention in Helena.
Curtis, who is also a teacher, defeated rancher Dirk Adams and will face GOP challenger Rep. Steve Daines and Libertarian candidate Roger Roots in the November general elections.
Walsh had faced an uphill climb in the race against Daines, a first-term congressman who has raised more than $4.4 million in his Senate bid.
Daines is expected to have an even bigger advantage over Curtis, now that Walsh has dropped out over allegations he plagiarized a 2007 U.S. Army War College research paper.
Republicans need a net win of six seats to take control of the Senate, with most political analysts putting Montana in their "likely" win column.
Daines had been ahead in most statewide polls by about 10 points prior to the plagiarism allegations and is now considered the overwhelming front-runner in the race.
Walsh officially dropped out of the race Aug. 7 after being dogged by allegations he lifted parts of his master's thesis.
The New York Times first reported the use of un-attributed material in his paper. Walsh initially called it an "unintentional mistake," but the Iraq veteran later told The Associated Press that part of the problem might be post-traumatic stress disorder -- and then added he wasn't blaming PTSD.
"The people of Montana have an important choice for their next senator: A Butte teacher or a congressman with a record of shutting down the government and hurting small businesses, privatizing Medicare, selling off public lands, taking away the freedom of choice for women and taking food away from hungry people," Walsh said after Curtis's victory. "I thank the Montana Democratic Party for putting faith in Amanda."
Griffin said the "silver lining" for Montana Democrats would be to use the opportunity to lay down a foundation for an up-and-coming politician.
Several other names had been floated as possible replacements for Walsh, including actor Jeff Bridges and former Gov. Brian Schweitzer.
Schweitzer claimed he was not interested, and Bridges said his decision not to join in the balloting was a family decision.
Schweitzer was already in trouble following controversial comments he made in a National Journal article about former House Majority Leader Eric Cantor, who he said set off his "gaydar," and Sen. Dianne Feinstein, whom Schweitzer compared to a sex worker.
The Associated Press contributed to this report.