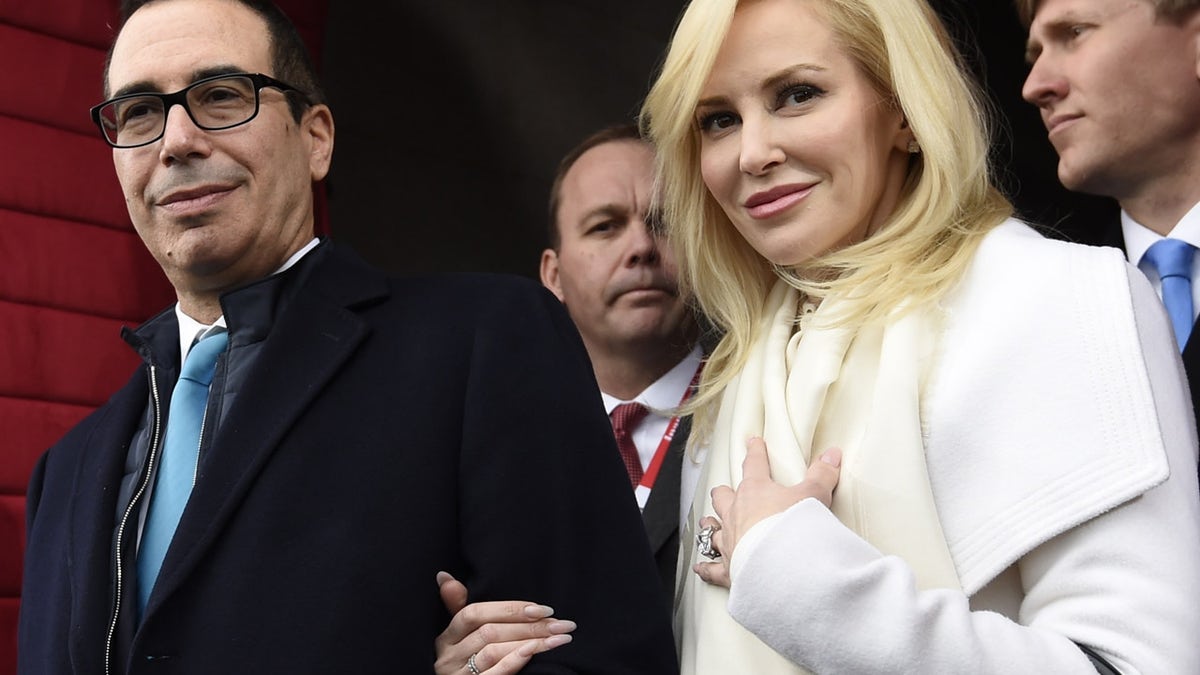 Treasury Secretary and former Wall Street fat cat Steve Mnuchin reportedly tried to charter a government jet to whisk him and his actress wife away on their European Honeymoon earlier this summer.
Mnuchin, a multi-millionaire who infamously watched the solar eclipse atop a mountain of gold at Fort Knox, sparked an "inquiry" by The Treasury Department's Office of Inspector General when he asked for the US Air Force Jet, according to ABC News.
The jet was expected to make stops in Scotland, France, and Italy.
The request for the jet, which would cost about $25,000 per hour to operate, was issued in writing from the secretary's office but eventually deemed unnecessary, ABC reported.