Missouri Sen. Claire McCaskill announces she has breast cancer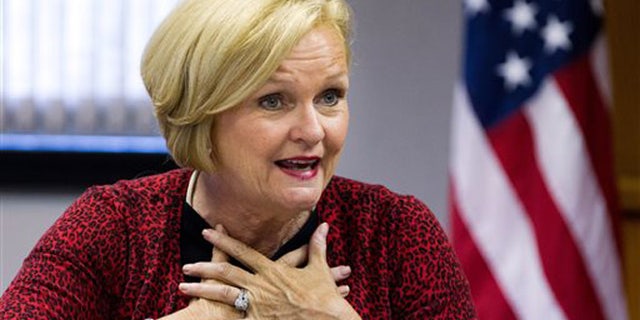 WASHINGTON – Missouri Sen. Claire McCaskill said Monday she has breast cancer and would remain in St. Louis for the next three weeks to receive treatment.
The Democratic senator said in a blog post Monday that the cancer was detected through a regular mammogram.
"It's a little scary, but my prognosis is good and I expect a full recovery," she said.
McCaskill, 62, said she will post on her Senate website how she would have voted on any matters that come before the Senate while she is gone. She said she will also submit questions that could be asked at Senate hearings.
She announced the news on Twitter, saying, "I very recently learned that I have breast cancer."
McCaskill is a former Missouri state legislator and county prosecutor. A member of the Armed Services Committee, she has been at the forefront in efforts to combat sexual assault in the military.
McCaskill was serving as Missouri auditor before her election to the Senate in 2006. She was re-elected in 2012, overcoming her state's Republican tilt and benefiting from the misstep of her rival, Rep. Todd Akin.
The Republican referred to "legitimate rape," and most in the GOP bailed on his candidacy.