Mississippi poised to tighten abortion regulations, could close last clinic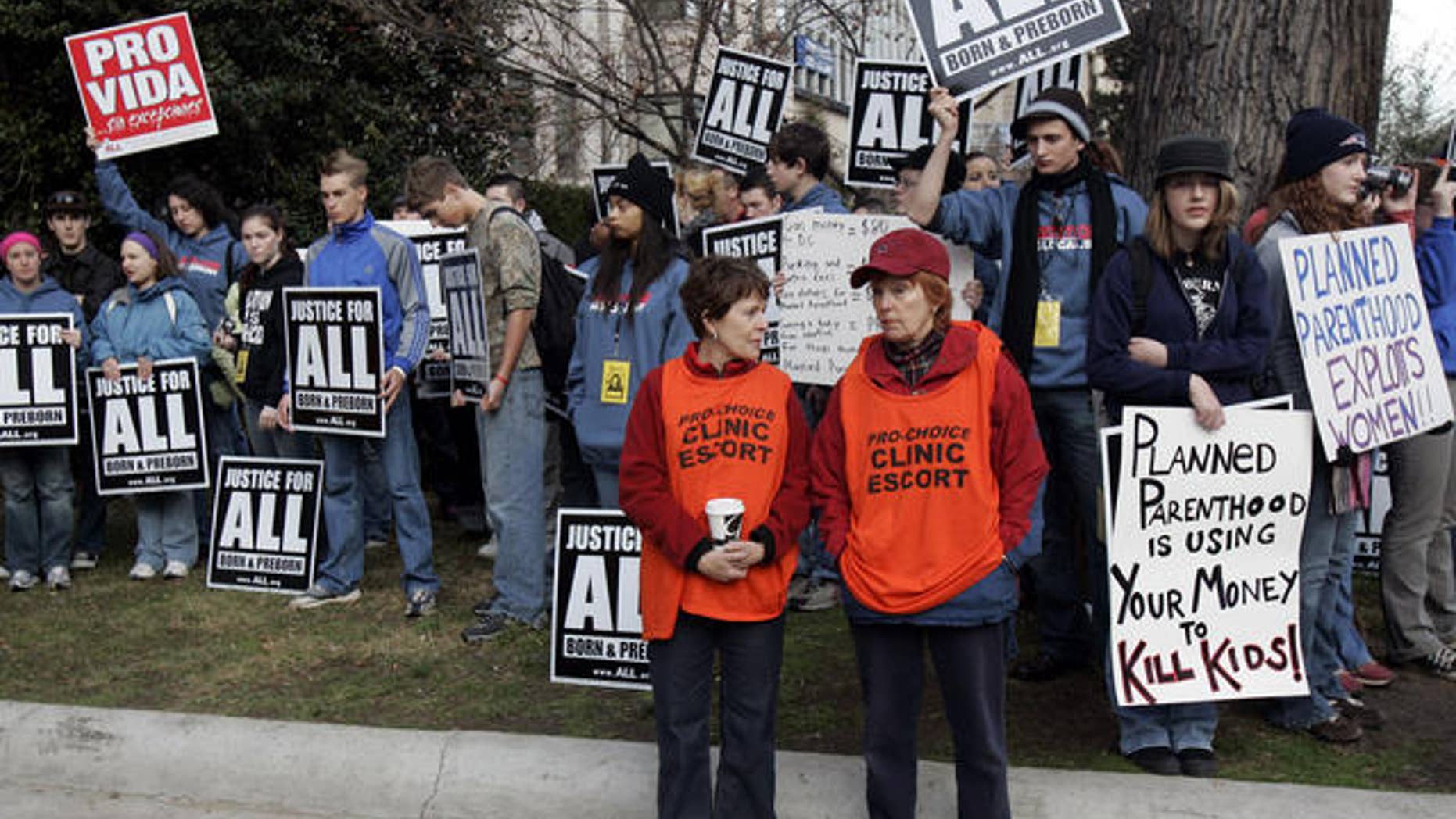 Mississippi GOP Gov. Phil Bryant is poised to sign legislation that would tighten abortion regulations and could close the state's only abortion clinic.
The state legislature bill sent Thursday to Bryant requires doctors working in abortion clinics to have admitting privileges at a local hospital and be board certified in obstetrics and gynecology.
GOP state Sen. Dean Kirby, chairman of the chamber's Public Health Committee, said the legislation is to ensure safe abortions by requiring physicians meet the proposed certifications – not to regulate the clinic into closing.
Diane Derzis, the owner of the clinic, the Jackson Women's Health Organization, said its physicians are OB-GYN certified but only one has admitting privileges. She said clinic doctors live out of state because they have been stalked and threatened. And most hospitals will not grant such privileges to out-of-state physicians.
Kirby has acknowledged he was originally not aware that the doctors were already OB-GYN certified but argued the bill would ensure that they remain that way.
Derzis said the bill would not make abortion safer and that the clinic already has a transfer agreement with a local hospital, so patients who need medical intervention are automatically admitted.
She also said the clinic would do everything possible to comply with the new regulations but more than one physician is needed to stay open. Derzis said she would sue the state if the doctors cannot comply with the new regulations and the clinic is forced to close.
Terri Herring, national director of Pro Life America Network, said several other states have laws requiring abortion providers to have hospital admitting privileges.
"This is one of the laws that we don't anticipate them winning in a court challenge," she said. "I think there is truly reason for us to want to know who is in the abortion business in Mississippi. Requiring admitting privileges allows our hospitals to vet these doctors, see what their credentials are."
Bryant opposes abortion rights and supported the so-called Personhood Amendment, which states life begins when an egg is fertilized and was defeated last year by Mississippi voters.
"It is critically important, I think, to make sure we've got a certified physician there for that very complicated procedure, and if a complication does occur, that they have admission privileges or rights to a local hospital," Bryant said. "Look forward to signing it."
The Associated Press contributed to this report.