Minority Voting Bill Pushed Forward By House Democrats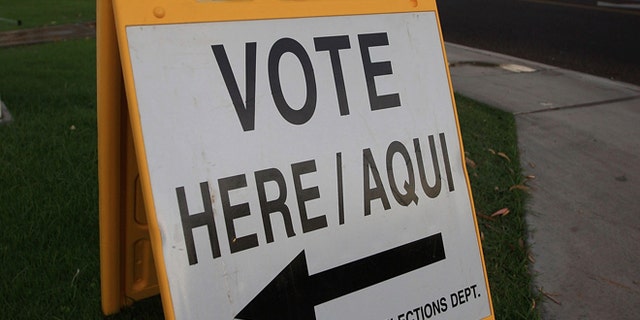 SEATTLE (AP) – In another move to differentiate themselves from the Republican-controlled Senate, House Democrats are pushing forward a measure that aims to enhance minority voting rights.
The House is expected to vote next week on the measure called the Washington Voting Rights Act, which opens the possibility of court challenges to cities, counties and school districts to push them to switch from at-large to district elections in areas where large minority groups are present.
The measure, like others in this short session, is expected to die in the Senate, a chamber controlled by a Republican-dominated coalition. This short legislative session is shaping into a bipartisan stall, where measures from opposite chambers aren't going anywhere.
At the heart of the measure is the history of elections in Central and Eastern Washington — specifically Yakima County, where the American Civil Liberties filed a lawsuit last year against the city of Yakima. Forty-one percent of Yakima's 91,000 residents are Latino, but the city has never elected a Latino member to its at-large city council.
In 2011, council members refused to put an initiative on a special ballot requiring that each of the seven members represent a specific district, and Yakima voters defeated an initiative to change the system in last year's primary. The ACLU filed a lawsuit in federal court under the federal Voting Rights Act, and the case is still pending.
The most recent example used by advocates is last fall's race for a position in Yakima's school board. A woman with a Latino name lost 60 percent to 40 percent to woman who was not campaigning and had dropped out of the race.
"This bill makes a lot of sense to folks living in Central and Eastern Washington who have seen the population change and election outcomes stay the same," said David Perez, a Seattle attorney who helped write the bill.
Like the Washington Dream Act, which expands state college financial aid to students illegally in the country, the Voting Right Act is a priority for minority advocates and their allies. But unlike the financial aid measure, the Voting Rights Act doesn't enjoy bipartisan support. Last year, when the House passed it, one Democrat joined the Republicans in opposing it.
Walla Walla Republican Rep. Maureen Walsh, who voted in favor of the Dream Act , says minority candidates face challenges in Central and Eastern Washington.
"Can we legislate prejudice out of people? No," she said.
Walsh hopes minority candidates will fare better as communities in Central and Eastern Washington become more integrated. And she doesn't think lawmakers in Eastern Washington are ignoring the needs of their constituents.
"I don't perceive that the Hispanic population is not having their voice heard by the people in government that represent them," she said.
But Perez said opponents of the Voting Rights Act and Dream Act will eventually have to answer to a growing Latino population, which in total numbers has become a majority in some small counties in Eastern Washington. Opposing the measures now is planting seed for challenges in the future, Perez said.
"You're going to alienate pockets of the population that are growing every day," he said. "They're going to have to look at folks in the eyes and tell them they voted not to give them more representation."
Perez said the issue is systemic problem that goes beyond Eastern Washington towns. Local offices, like school board and city council positions, often serve as springboards to higher offices in Olympia and elsewhere. But if minorities have additional challenges getting elected to those offices, then the pipeline is not created.
Matt Barreto, a University of Washington professor and pollster, said the Voting Rights Act could be used as a rally point for elections if there is more publicity done around it, much like the backers of the Dream Act have done so for the past few years.
Follow us on twitter.com/foxnewslatino
Like us at facebook.com/foxnewslatino