Military spending millions to protect gophers, while workers go on furlough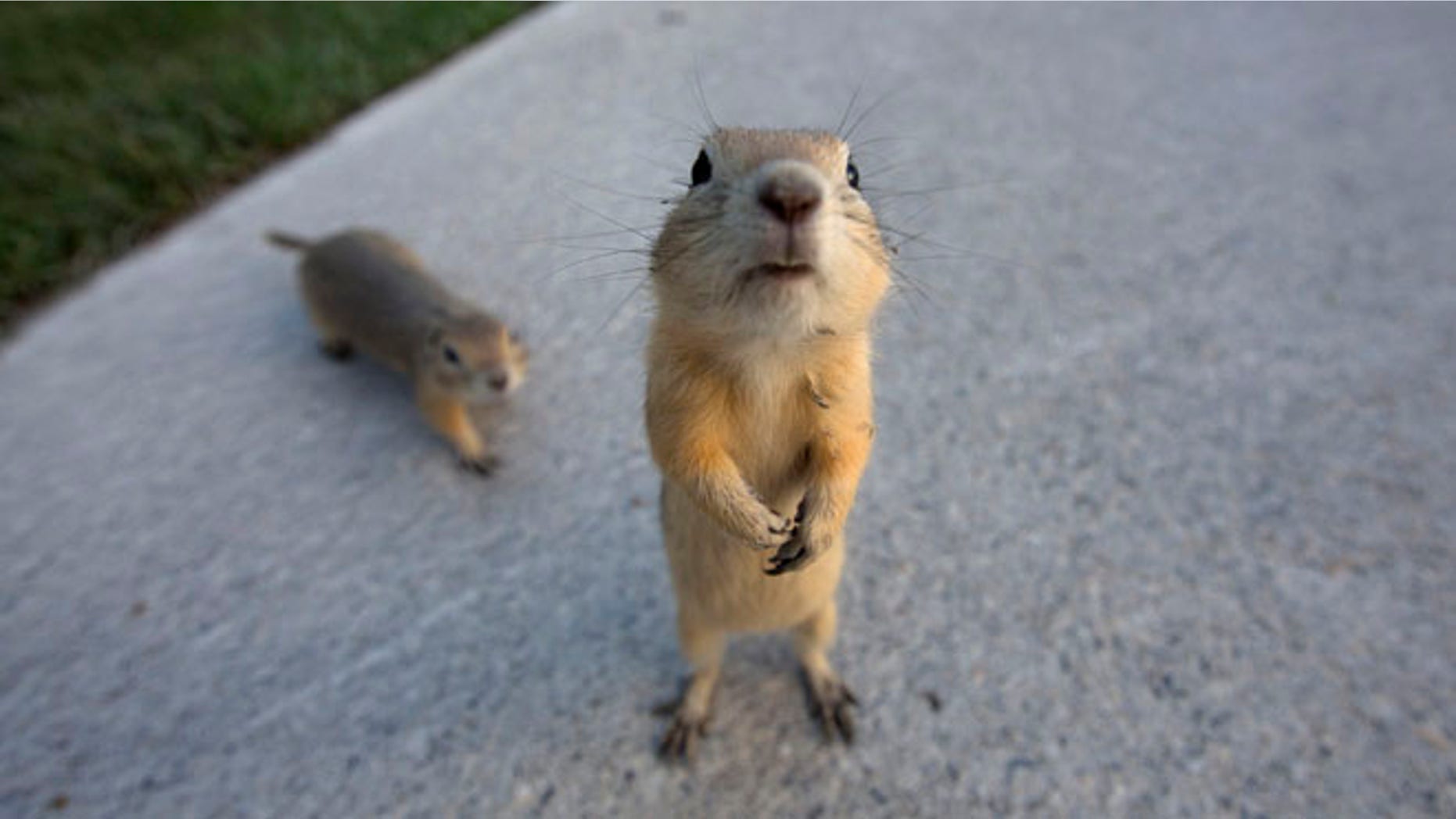 A total of 650,000 civilian employees are now being furloughed at U.S. military bases in response to sequester cuts -- but the Department of Defense is still spending millions to protect fuzzy critters.
Joint Base Lewis-McChord (JBLM) in Washington state just received a $3.5 million department grant to purchase land around the base in an effort to protect the Mazama pocket gopher, a species that has not even been listed as endangered or threatened.
The expense is not sitting well with furloughed workers.
"That really makes me mad that they would do that," said Matt Hines, one of 10,000 civilian employees forced to take a 20 percent pay cut. "I'm all for saving animals, but at what cost?"
Under REPI (Readiness and Environmental Protection Initiative), the Department of Defense and other federal agencies have spent $397 million to protect 264,000 acres around bases since 2003.
Sarah Hamman, from the Center for National Lands Management, has been tracking the Mazama pocket gopher in the prairie land around JBLM and says the military's involvement has been critical.
"The Department of Defense is a really important partner in this process in terms of providing the funding and providing the land for these species," Hamman said.
In addition to the Mazama pocket gopher, environmentalists say the purchase of 2,600 acres of prairie land around JBLM will also help Taylor's checkerspot butterflies and streaked horned larks.
"Although our primary mission is fighting wars and military training, like other federal agencies, we have a requirement to support the recovery of listed species," said Jeffrey Foster, a civilian ecologist at JBLM and wrote the grant proposal.
The Endangered Species Act does allow the military to appeal for exemptions from the land use restrictions on designated critical habitats.
Glen Morgan, of the Freedom Foundation based in Olympia, Wash., has represented landowners who have been fighting what he calls the government takeover of private land. He said the Mazama pocket gopher is not distinct from gophers that are thriving throughout the Midwest and indeed survive remarkably well even on the JBLM artillery ranges.
"It shows our government is out of control and our priorities are completely out of whack," Morgan said. "And they're skewed in a strange way that has no benefit for people who live here or even the animals they claim they're trying to protect."
In addition to the $12 million in federal and state funding to buy 2,600 acres around JBLM, the Department of Defense also issued a $1.75 million REPI grant to Eglin Air Force Base in Florida to protect tortoise habitat.
A DOD spokesman said the program accounts for a relatively small amount of money and provides a buffer around bases to lessen conflicts with human neighbors over training. JBLM commander, Col. Charles Hodges, would not comment on the gopher spending, but he is upset about the furlough's impact on his civilian workforce.
"It's frustrating after all the sacrifices these folks have made that we're asking them to sacrifice more," he said.
Hines' family is sacrificing more than most. His wife and son are also civilian base employees. His household is losing $1,300 a month in pay.
"I think when this is all said and done, some people are going to lose their houses," said Hines. "They're going to be in financial ruin and I just don't think the government really, really understands that."