Michigan Lawmaker Tries to Lure Jack Daniel's Amid Tax Dispute in Tennessee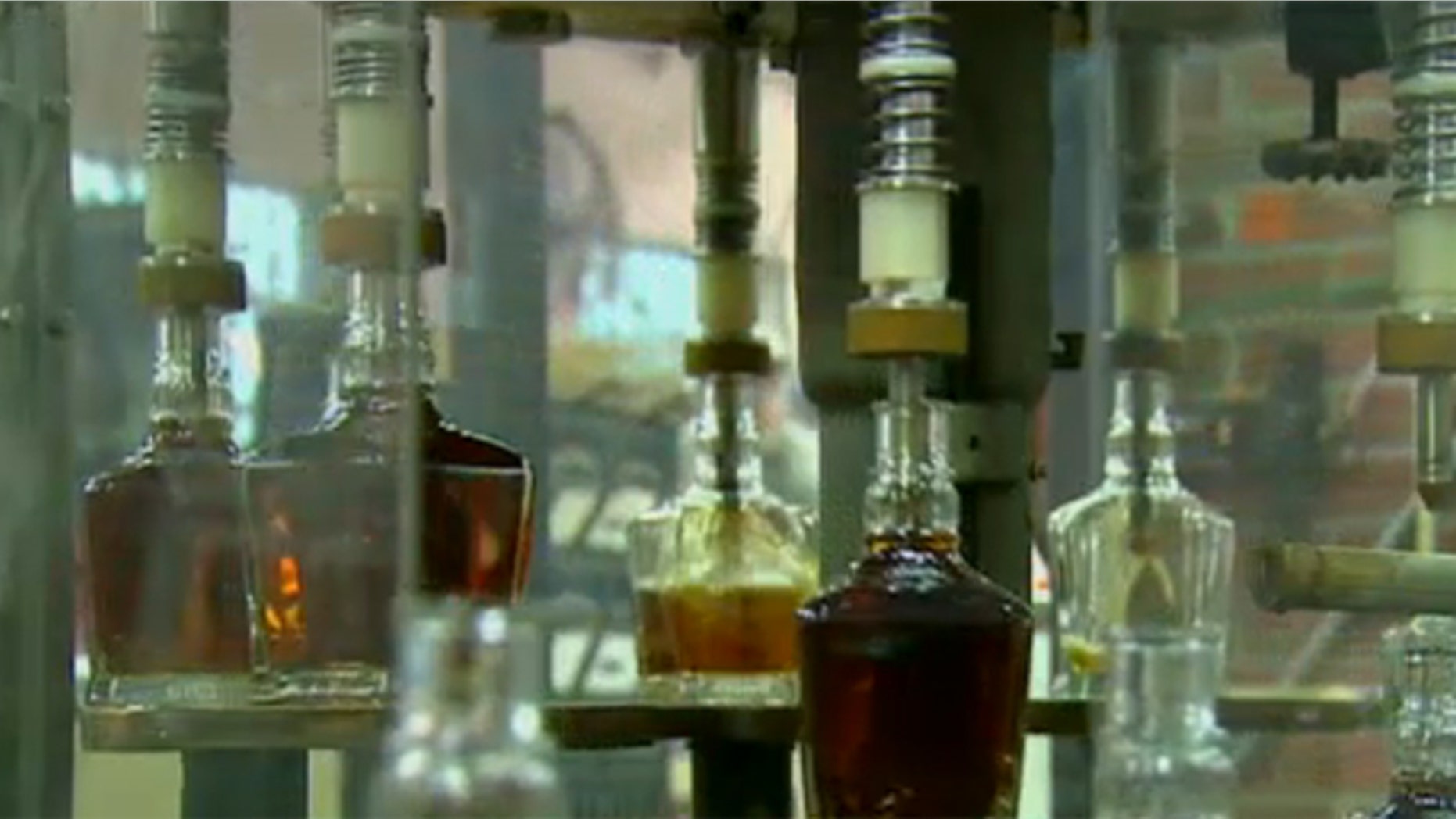 Aside from a splash of Coke, nothing is more commonly associated with Jack Daniel's than the town of Lynchburg, Tenn.
But a Michigan lawmaker is hoping the renowned distiller will abandon its Tennessee roots and relocate to his state over a looming tax dispute in the place where Jack Daniel's whiskey was born.
Michigan House Speaker Jase Bolger earlier this month wrote a letter to Jack Daniel's GM Tommy Beam in a bid to convince him that Michigan's abundant fresh water and business-friendly tax code would be the perfect climate for his distillery.
Bolger sent the letter after seeing a Fox News story last month about a proposed tax increase on the whiskey giant. Nothing is formally on the table yet, but a private citizen has been pushing for a $10 tax on every Jack Daniel's barrel. The Moore County Council, without ruling on the proposal one way or the other, has approved a measure to seek permission from the state to put the question to ballot sometime next year -- perhaps as early as March.
In his letter to Beam, Bolger wrote that he was watching the dispute with "great interest."
"Far too often, some governments believe job creators are a bottomless barrel of revenue that can be tapped again and again," Bolger wrote.
Pitching recent efforts in Michigan to cut taxes and rein in regulation, Bolger invited Jack Daniel's executives to visit his state -- which, with an 11.1 percent unemployment rate, is in dire search of work.
"We have workers eager for opportunity and I believe Jack Daniel's could find a home in Michigan that is welcoming, successful and openly grateful for the opportunities you could provide our citizens," Bolger wrote.
The citizen pushing for the tax, Charles Rogers, has likened the $10 fee to the "usage" fees film companies pay for filming in a particular location. According to Rogers, the company has built its image around the town of Lynchburg and should give more back to the community.
"We are entitled to more money from the only industry in the county," he told Fox News in an earlier interview, arguing that the money could go toward new schools, roads and bridges.
County officials may be leery of the consequences of such a tax, though.
County Clerk Nancy Hatfield told FoxNews.com that the idea of Jack Daniel's relocating in retaliation has been "discussed."
"That's not out of the question," she said.
But she said some county officials don't think the state government will end up approving the ballot question anyway -- an issue state legislators won't take up until the General Assembly reconvenes in January 2012.
In the meantime, Beam has described the proposal as a "job killer." And Bolger spokesman Ari Adler said his boss wants to show the company what Michigan has to offer.
"We just thought (the proposed tax) was the exact opposite of what we're trying to do and we wanted to point that out to the Jack Daniel's people," he said.
Asked whether other lawmakers were on board with the offer, Adler said the speaker made the offer "on his own initiative."
And Bolger certainly tried to sweeten the deal. Along with his Nov. 1 letter to the company, Bolger sent an array of local products to show off the "Pure Michigan" label -- including local dried blueberries, bottles of Michigan water, local chocolates and caramel corn from Essexville.
FoxNews.com's Judson Berger and Fox News' John Roberts contributed to this report.