Michelle Obama to Travel to Iowa for First Time as First Lady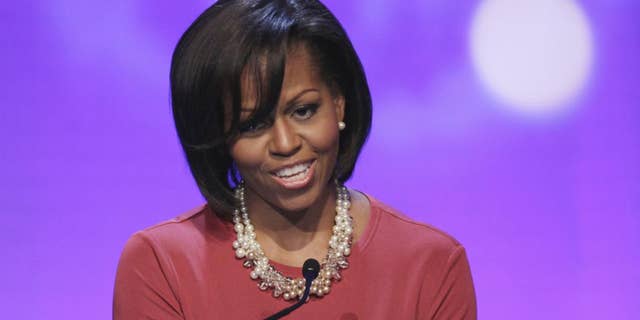 NEWYou can now listen to Fox News articles!
First Lady Michelle Obama is scheduled to visit the all-important political state of Iowa for the first time since her husband has been president. The crucial caucus state catapulted her husband's campaign in 2008, with a win there that many observers thought might go to then Sen. Hillary Clinton.
She'll be going to University of Northern Iowa to deliver a commencement address on May 7, 2011. She'll be hitting the graduation circuit and also speaking at Spelman College in Atlanta, West Point as the banquet speaker, and Quantico Middle High School in Quantico. President Obama will address Miami Dade College's North Campus on April 29.