Mexico's Peña Nieto admits Trump's visit could have gone better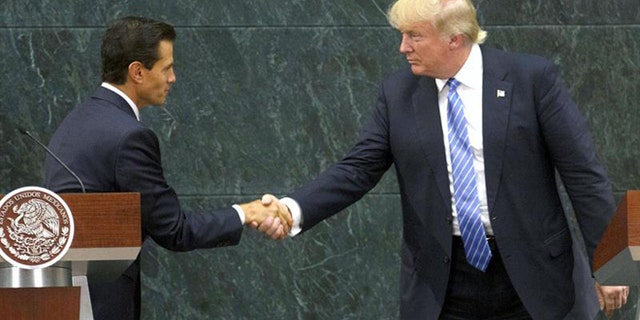 MEXICO CITY (AP) – Mexican President Enrique Peña Nieto says he could have done a better job handling a controversial Aug. 31 meeting with Republican candidate Donald Trump.
Peña Nieto said in an interview with Mexico's Channel 11 television station that "we could have done things in a better way, that must be recognized."
The president came under criticism in Mexico for not demanding an apology from Trump, who has suggested many Mexican immigrants are criminals or rapists.
Peña Nieto defended the decision to invite both U.S. presidential candidates, saying he was "looking out for Mexico's interests."
Democratic candidate Hillary Clinton did not accept the invitation.
Peña Nieto acknowledged in the Sunday interview that Trump's visit was "polemical" and that the political costs influenced the resignation of his trusted confident, Finance Secretary Luis Videgaray.
Like us on Facebook
Follow us on Twitter & Instagram