Mexicans fret over coming immigration changes under Trump administration
NEWYou can now listen to Fox News articles!
TIJUANA – Armed U.S. border patrol officers sit idly along a twisting mountain road that divides California and its southern neighbor, Baja Mexico, surveying the parched terrain that extends to the ocean.
Some days, U.S.-bound illegal immigrants surrender themselves for asylum. Other days, bored and frustrated Mexican teens toss stones at the officers from behind the rocky shields. But now change is in the air, as people on both sides of the border – and the law – await the arrival of President-elect Donald Trump in the White House.
"We are very worried, no one was expecting those results," Martha Leticia Castaneda Rojas, Tijuana City Council member and president of the Border Affairs Committee, told FoxNews.com. "We're all still in shock."
Rojas and others now fear Trump's plan to deport up to two million illegal immigrant criminals will flood the border city.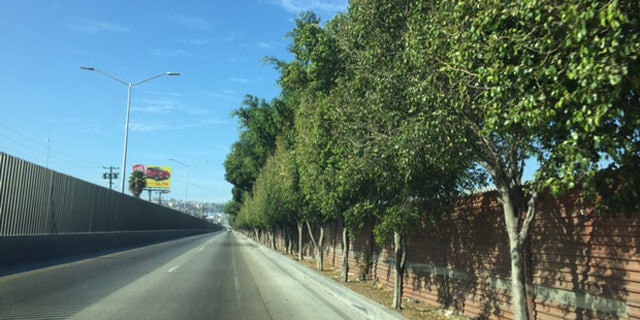 As it stands, Tijuana – a city of 1.3 million – has around 40 shelters for the homeless and deported, as well as an increasing number of refugees from earthquake-ravaged Haiti. These shelters are "expandable," Rojas said, pointing out that they have already identified a parcel of land on which to establish a tent city, if need be.
Mexican officials are also bracing for Trump's policies with a campaign using social media, community outreach, a 24/7 toll free consular assistance hotline and mobile consulates across the country to make sure Mexicans "know their rights," Rojas said.
Erika Santana, president of the Tijuana Attorney Bar Association and a prominent human rights leader, said the area could be overwhelmed if Trump follows through on his campaign pledge.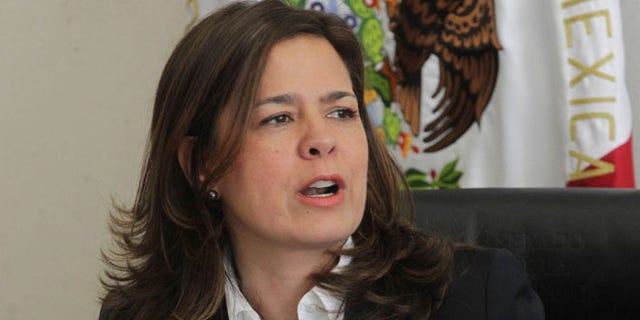 "This could become a total humanitarian crisis," Santana said. "Currently, shelters are not equipped for more people. There are not enough rooms, not enough food and not enough medical supplies. City doctors are struggling just to tend to taxpayers and are over-extended – this could be a huge problem."
Marcela Celoiro, the San Diego-based Consulate General of Mexico, favors preparation, but not panic.
"We don't know what is going to happen," Celoiro said. "Nobody in the States even knows what is going to happen. But we have to be ready."
Another controversial cornerstone of Trump's immigration plan consists of building a wall along the border, which he insists Mexico will fund. Currently, around 15 percent of the border is protected by a steel barricade. The first fencing was built in the 1950s, and more stringent structures went up in the mid-90's under President Clinton's Operation Gatekeeper.
For Shawn Moran, vice president of the National Border Patrol Council, Trump's policies come as a welcome relief.
"Agents do this job because they want to serve their country and what we have been doing is a disservice – allowing people that have broken laws to stay," Moran said. "The wall is one tool that we have; we need to be able to secure our borders."
San Diego-based Rep. Duncan Hunter, R-Calif., agreed that securing the border is paramount – both for national security, as individuals from all nations with possible terrorist ties can also use Mexico as an entry point - as well as overall crime reduction.
"Walling works. We had the first wall in San Diego," he said. "By FBI statistics, it reduced crime by 50 percent here and drug trafficking by ninety."
But for some Mexicans, the issue is about money, not the notion of being fenced in – or out.
"The U.S. has the full right to build a wall if they think it will help," said State Council member and National Action Party (PAN) Adrian Garcia, staring out at the high fence partitioning the beaches of Playas de Tijuana and Imperial Beach, which abruptly stops in the ocean. "But if the U.S tries to force Mexico to pay for it; that is what is causing a lot of upset and anger."