Mexican President-Elect Pena Nieto to Meet With President Obama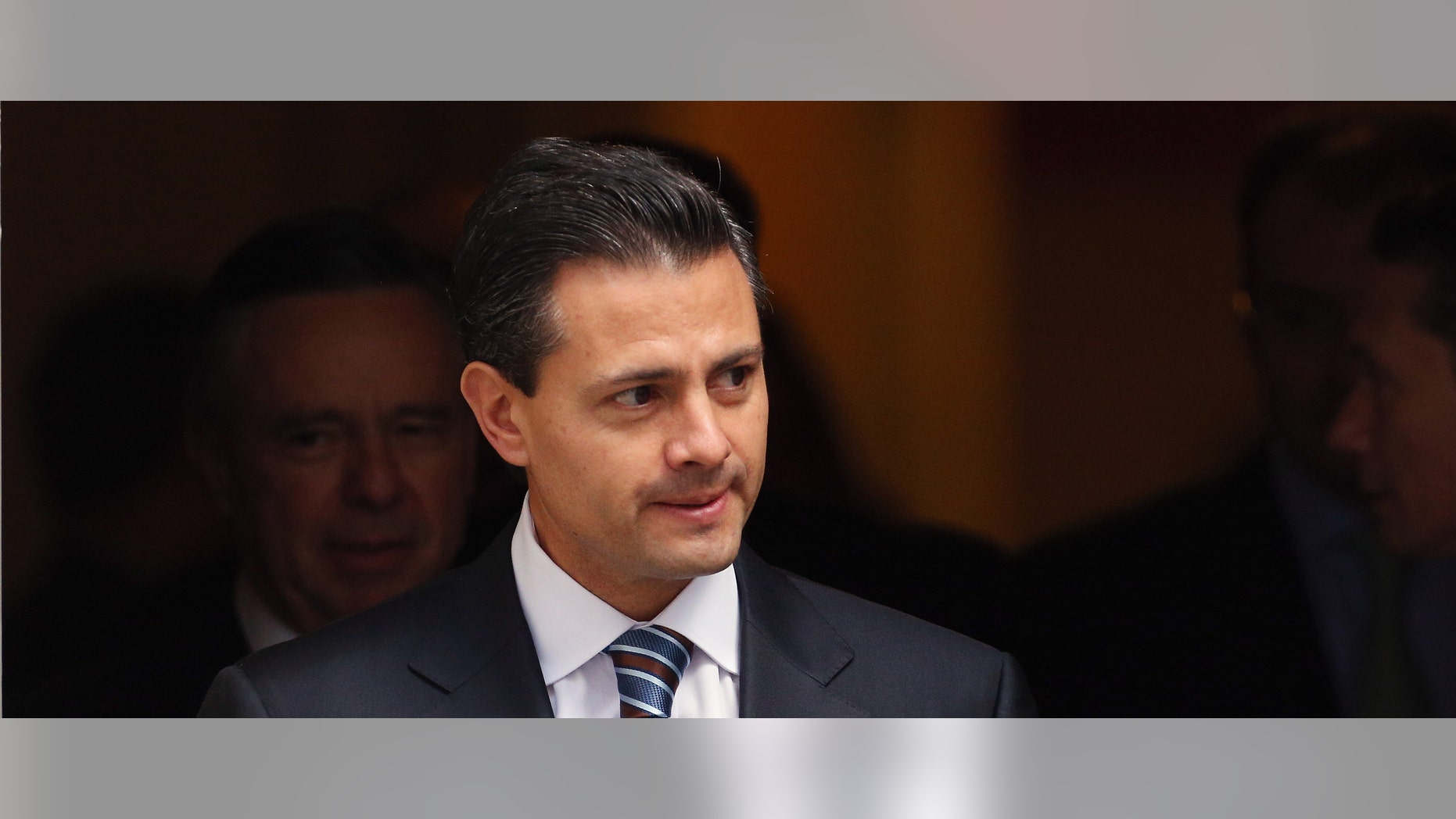 Four days before taking the oath of office, Mexican President-elect Enrique Peña Nieto plans to meet with President Barack Obama and will likely discuss immigration reform.
The president and Vice President Joe Biden plan to discuss with Peña Nieto a broad range of bilateral, regional and global issues during their meeting in the Oval Office. But almost certainly immigration will come up.
For Peña Nieto, raising the issue would be "pushing on an open door, because he'll find a very receptive President Obama," Eric Farnsworth, vice president of the Council of the Americas, a New York-based business organization, told Bloomberg Businessweek. There's going to be a very vigorous agreement on this issue."
Obama announced the Deferred Action for Childhood Arrivals program in June, which allows applicants under 30 who arrived in the US before they turned 16 to avoid deportation if they meet a certain criteria.
Still unclear is whether the two presidents will talk pot.
México has made it clear it is unhappy with the recent legalization of marijuana for recreational use in two U.S. states. Mexican President Felipe Calderón said recently that the legalization of marijuana in Washington and Colorado represented a fundamental change that requires the rethinking of public policy in the entire Western Hemisphere.
Peña Nieto has expressed similar sentiments.
"…It opens a space for a rethinking of our [drug-war] policy. It opens a debate about the course the drug war should be taking," Peña Nieto told Time Magazine. "It doesn't necessarily mean the Mexican government is suddenly going to change what it's doing now … but I am in favor of a hemispheric debate on the effectiveness of the drug-war route we've been on."
The North American Free Trade Agreement will also likely be discussed during the meeting.
The president-elect, who will be inaugurated Saturday, arrived Monday night at Andrews Air Force Base and was received by Ambassador Jose Saukhán and Capricia Marshall, Chief of Protocol of the U.S. State Department.
He came with two general coordinators of the transition: Luis Miguel Osorio Chong and Videgaray, besides deputy coordinator of international affairs, Emilio Lozoya, and spokesman David Lopez.
His wife, actress Angelica Rivera, is also travelling with him.
A spokesman from the Mexican embassy said that the profile and position of officials summoned by Obama to the 35-minute encounter in the Oval Office --to be held prior to the one-on-one 15-minute meeting with Peña Nieto — highlights the U.S. government's interest in the meeting.
Almost all of them, including Biden, will join the U.S. Delegation that will attend Saturday's inauguration.
Last weekend, Peña Nieto published an article in The Washington Post, in which he said that in his meeting with Obama he wants to "discuss the best way to rearrange our common priorities", with a focus on economic relations.
"We need to strengthen and extend our profound economic, social and cultural bonds. It's a mistake to limit our relationship to drug and safety concerns. Our mutual interests are too vast and complex to be limited to this short-range way," he wrote.
Before traveling Tuesday night to Canada, Peña Nieto will also meet with Secretary of Homeland Security Janet Napolitano, House Minority Leader Nancy Pelosi and Senate Majority Leader Harry Reid.
The Associated Press contributed to this report.
Follow us on twitter.com/foxnewslatino
Like us at facebook.com/foxnewslatino