Mexican President Calls Texas' Deployment Of Troops On Border 'Completely Reprehensible'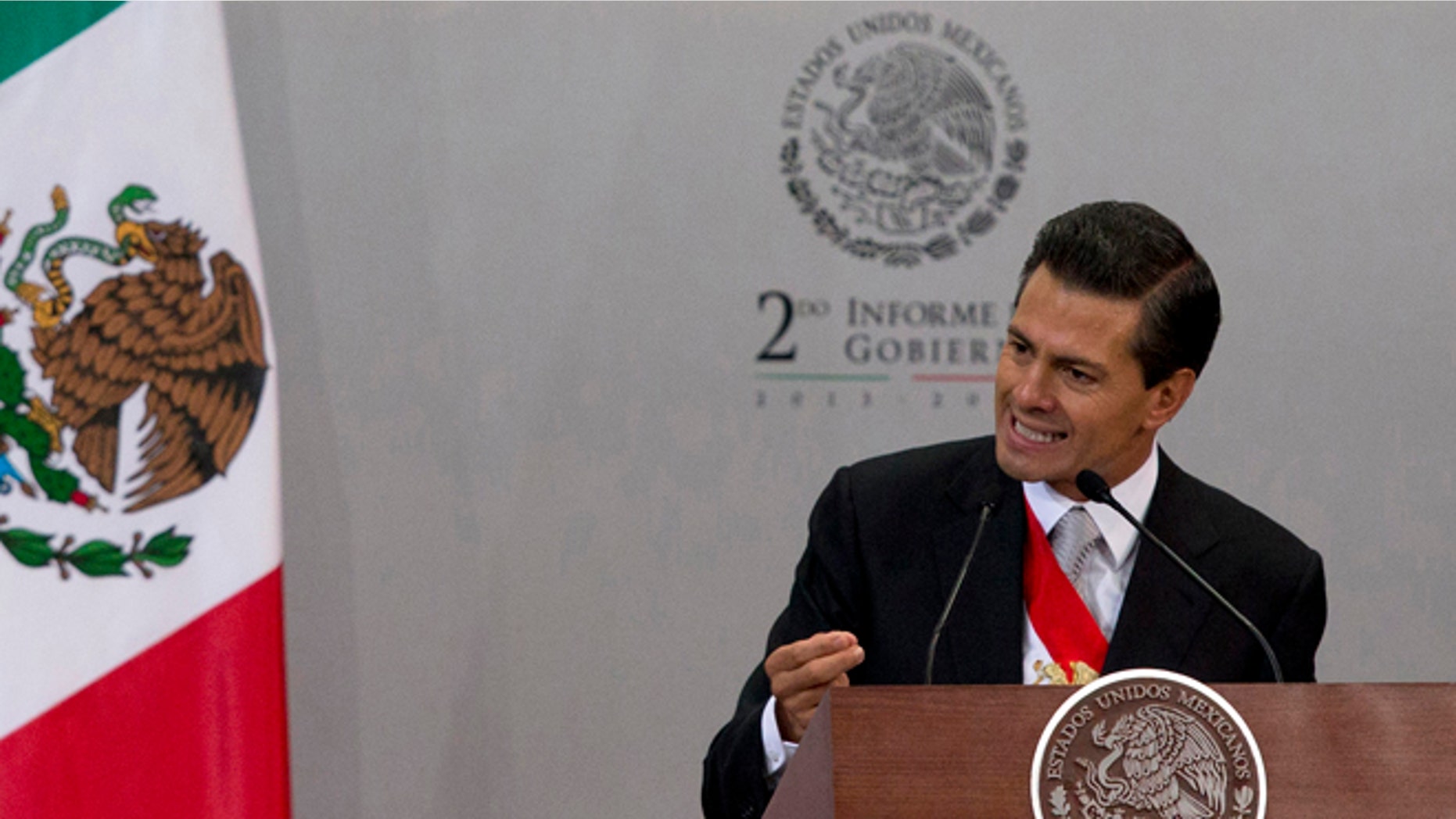 Mexican President Enrique Peña Nieto, said Texas' decision to deploy National Guard troops along the border is "not only unpleasant, but completely reprehensible."
In an interview with the newspaper El Universal published Friday, Peña Nieto said Texas' move could affect bilateral relations.
He argued the border should not be militarized and issues should be solved jointly.
"I see this attitude as completely reprehensible and it does nothing to solve a problem that we have to deal with together," Peña Nieto said.
Texas maintains it needs to deploy National Guard troops to stop drug traffickers. The number of Central American migrants entering Texas also spiked earlier this year, but the flow has since declined.
"I believe that those who get to the border should be treated decently, with sufficient care, and according to the immigration policies of the United States - but no, in no way [should this mean] combating this migratory phenomenon ... with a National Guard troops on the border," he said.
Gov. Perry's spokeswoman, Lucy Nashed, said the guard had been sent to the border "to disrupt criminal activity that threatens all American citizens."
"Rather than questioning Gov. Perry's decision to do what he knows is right for the citizens of his state and country, we wish the Mexican government would instead work more cooperatively with us to address this very serious problem," she said.
Texas Gov. Rick Perry has criticized border security and suggested last month that Islamic terrorists could be entering the U.S. from Mexico, a charge Mexico has dismissed as "absurd."
The AP contributed to this report.
Follow us on twitter.com/foxnewslatino
Like us at facebook.com/foxnewslatino