Mexican diplomat starts fundraising campaign for chef involved in Trump lawsuit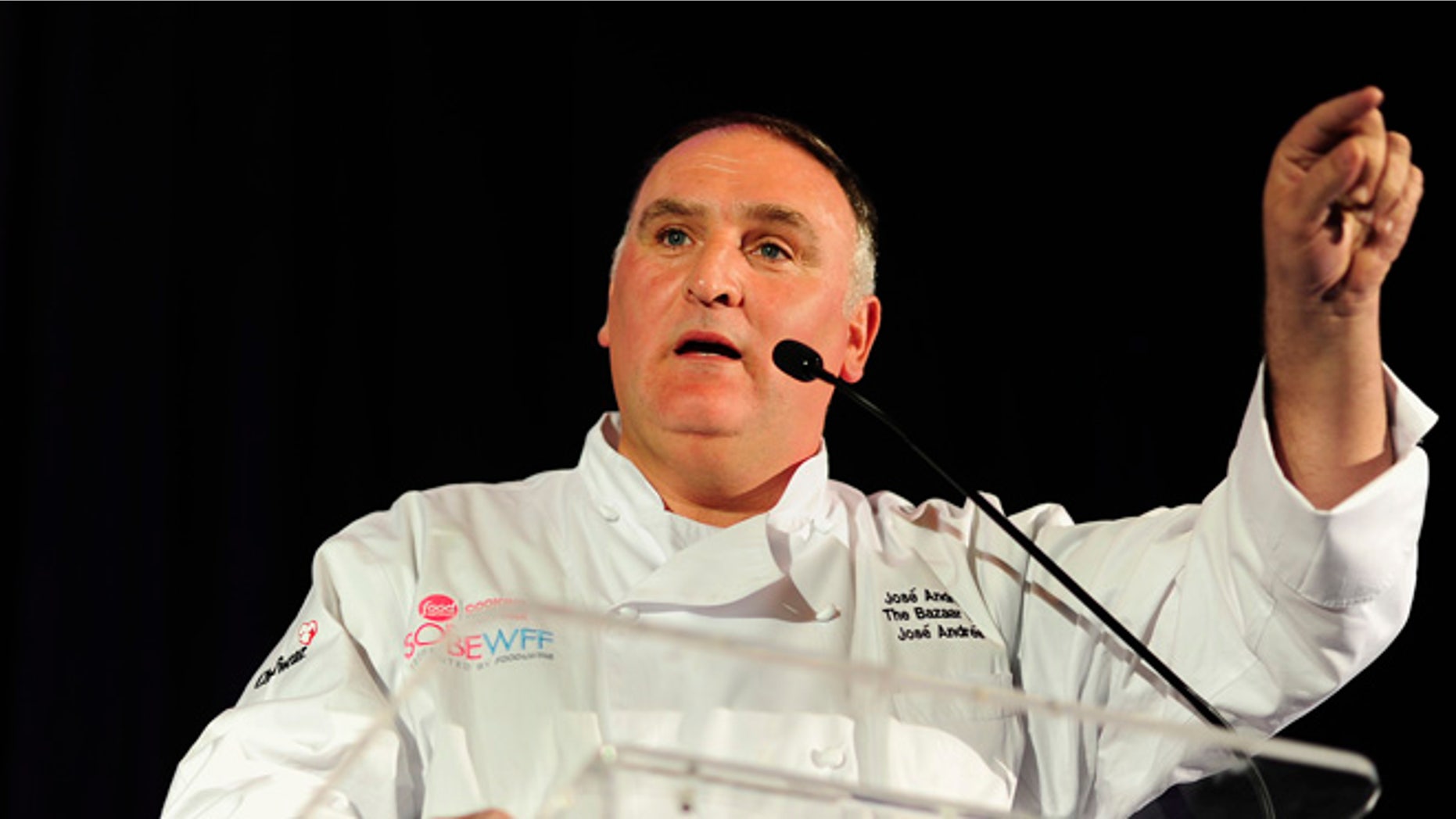 In what is being billed as a show of solidarity, a former Mexican diplomat has started a fundraising campaign for Washington, D.C.,-based celebrity chef José Andrés as he faces a $10 million lawsuit for pulling out of a contract with Donald Trump to open a restaurant in one of the magnate's hotels.
Jorge Guajardo, who has served as Mexican ambassador to China and consul in Austin, Texas, started a campaign on the crowd-funding Web site Indiegogo to help Andrés cover his legal fees. The star Spanish-born chef decided to cancel his deal with Trump due to the mogul's demeaning words about Mexican immigrants and his statement that a "great wall" should be built along the Mexican border.
Trump filed a breach-of-contract suit in late July alleging that, because of the chef's refusal to create and run the main restaurant in the Trump International Hotel in Washington, he "has suffered and will continue to suffer damages of an amount that will be determined by the trial, but is expected to exceed $10 million."
In the suit, Trump's lawyers insist that Andrés always knew about "Trump's willingness to frankly share his opinions" on immigration before deciding to collaborate with him on the restaurant, which was scheduled to open next year.
Andrés, who directs 18 restaurants in the United States, where he has lived for more than 20 years and recently obtained citizenship, said in a communiqué that he tried to "negotiate an amicable resolution" with the real estate mogul and television personality but felt forced to terminate the lease and break off the agreement.
"The problem is that Macy's and Univision have big legal departments, and they can weather these types of attacks easily," Guajardo told the Washington Post. "José Andrés does not have a legal department. He does not spend his money on legal issues. He is dedicated to creativity, to talent."
He added, "I guess my intention is to tell him he's not alone, but more than to tell him, to tell anyone who wants to stand up to this racism, to this intolerance, that they're not alone … They shouldn't fear the legal repercussions for taking a moral stance. The community will stand with them."
Trump's incendiary remarks have cost him a number of contracts, including ones with television networks Univision, ESPN and NBC, as well as Macy's and NASCAR.
At the same time, well-known personalities like actresses Roselyn Sanchez and America Ferrera, Colombian model and current Miss Universe Paulina Vega, and many of Trump's rivals for the White House have slammed his anti-immigrant remarks.
On top of that, Mexico, Panama and Costa Rica have all announced they will no longer take part in the Miss Universe contest, which is owned by Trump.
EFE contributed to this report.