Meet New Norwalk, Conn. Councilwoman Eloisa Melendez, Just 19 Years Old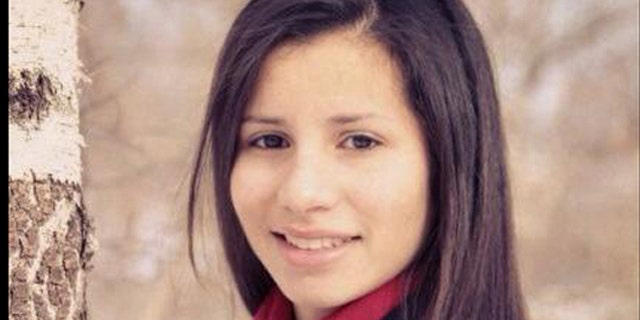 She's only 19, but now will wield influence on local public policy.
Eloisa Melendez, who is a student at Norwalk Community College in Connecticut, was elected last week to the City Council.
The youngest person to serve on the Council was Sean Arena at the age of 19 in 1977.
"I am young, but I don't feel as if I'm that different from any other first time candidate," Melendez said, according to The Hour, a local Connecticut newspaper. "Every expert was once a beginner."
Melendez ran with fellow Democrat David A. Watts, defeating Republicans Robert S. Mercurio and Edmund J. Ryan.
"I was at the Hilton Garden Inn standing next to Mike Miklave, who ran for mayor, when he leaned over and said congratulations to me and that I won," Melendez is quoted as saying in the newspaper. "Oh my God, it was a crazy moment! I couldn't find my mom because the room was really crowded and when I got home, I had a ton of tweets, Facebook messages and texts saying congratulations. I'm still trying to take it all in."
The teen recalled always being keenly interested in politics, and looking forward to turning old enough to vote the way other teens practically count the minutes to when they can take their driver's exam.
"My mom (Fanny) always brought me with her when she went to vote, she never missed an election and taught me the importance of voting," Melendez said. "When I got older, I started becoming interested in the federal government and said one day, you know what? I'm a Democrat."
Her father has been with the Norwalk Police Department for 25 years and is a Republican. Her mother, who emigrated here from Colombia, also was a Republican until she switched to Democrat, presumably due to the influence of her daughter.
She credits former City Councilman Warren Pena for encouraging her to run for office.
"The first time he (Pena) ran, I wasn't old enough to vote for him," Melendez said. "He encouraged me to run and was so helpful along the way. David (Watts) is so great too. I got a lot of support and good responses from people and was told it was great that I was running, but I also got the feeling they were thinking, but can she actually do the job?"
Among her priorities once in office is to heighten awareness about issues and concerns among the city's youth, and to push for better education funding, public safety and road conditions, she said.
Follow us on twitter.com/foxnewslatino
Like us at facebook.com/foxnewslatino