McCaskill suffers cracked rib after Manchin performs Heimlich maneuver on her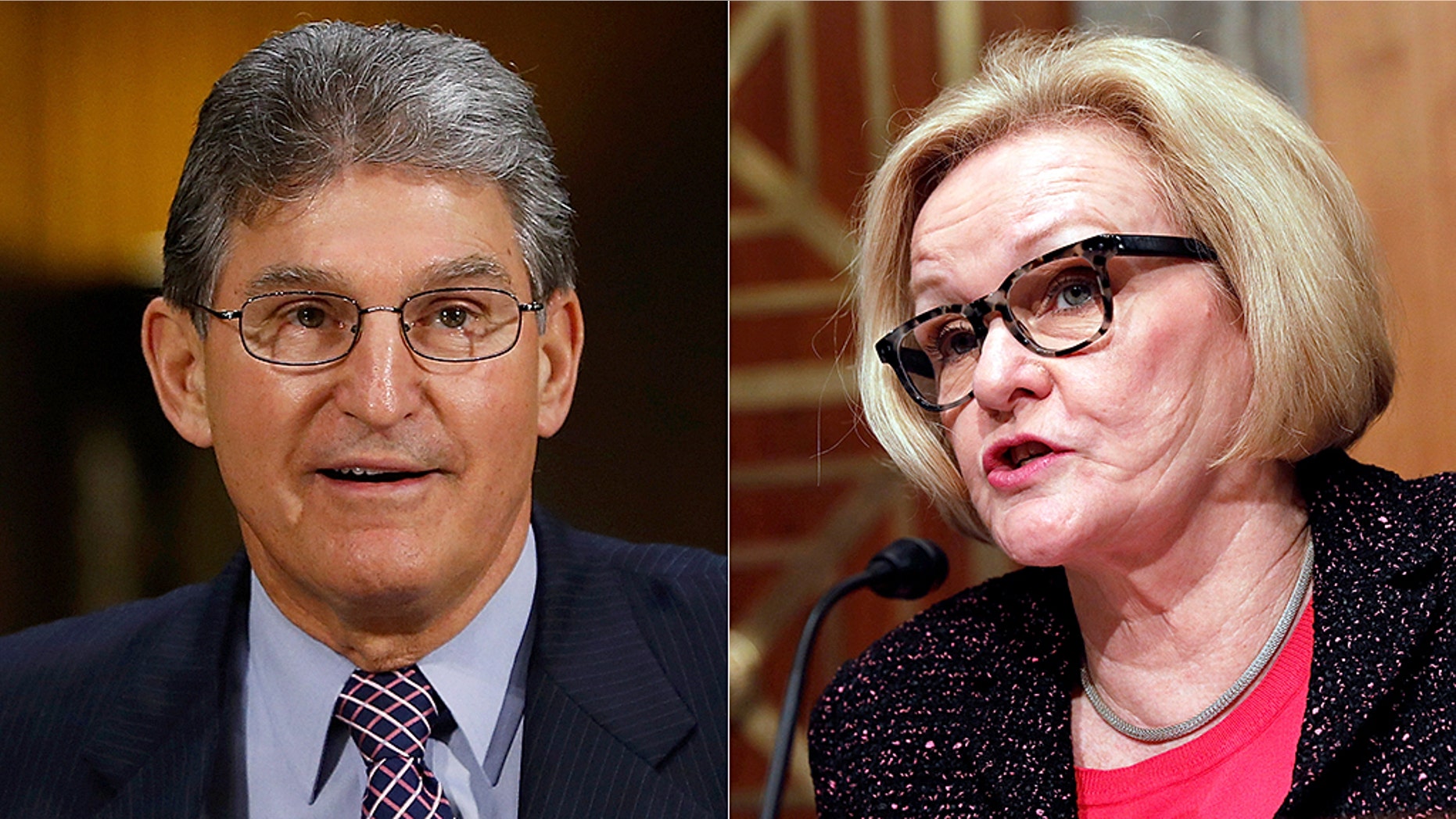 Sen. Joe Manchin accidentally cracked fellow Democratic Sen. Claire McCaskill's rib while performing the Heimlich maneuver at a caucus luncheon, the Missouri senator revealed over the weekend – as she kept up her campaign schedule despite the colleague-inflicted injury.
A spokesman for West Virginia Sen. Manchin told The Washington Post that Missouri Sen. McCaskill began choking during a luncheon for Senate Democrats on Thursday.
Manchin intervened to save her.
But, according to the Post, McCaskill revealed to constituents over the weekend that Manchin injured her rib in the process.
No hard feelings, though.
"I'm really grateful to Joe – a little bit of a sore rib for a couple of weeks is no big deal," McCaskill told the Post in a statement.
The senator has continued with votes and her campaign schedule – the only reported adjustment she's making is to avoid hugging people for a while.
McCaskill and Manchin happen to be two of the most endangered Senate Democrats in this year's midterm elections. Manchin is facing Republican state Attorney General Patrick Morrisey in November, while the Missouri primary will sort out McCaskill's challenger on Aug. 7 – the GOP front-runner is state Attorney General Josh Hawley.
Fox News' Power Rankings consider both races a toss-up in November.
McCaskill addressed Democrats at the annual Truman Dinner in St. Louis on Saturday.
The Associated Press contributed to this report.