McCain slams Obama on Syria, as Lieberman says administration 'moving too slowly'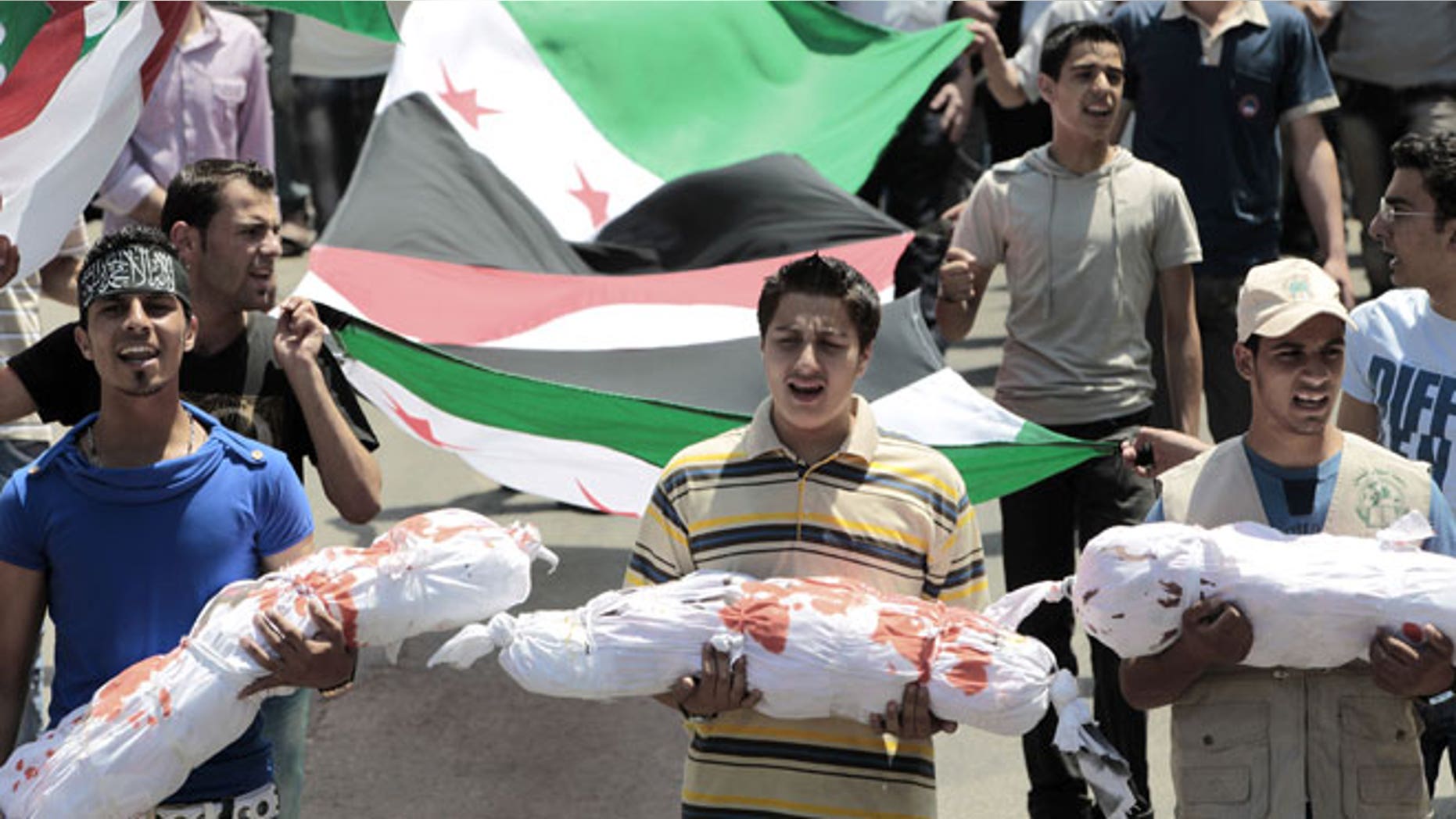 SINGAPORE – Sen. Joe Lieberman, I-Conn., told Fox News he thinks the White House is moving closer to getting involved to halt the bloodshed in Syria, but added "the administration is moving too slowly."
Lieberman met with Defense Secretary Leon Panetta at the Shangri-La Dialogue, a prominent defense conference
"The Secretary of Defense made clear to me his department has a series of plans that they can implement whenever the president as Commander in Chief gives various levels of military support to the Syrian opposition," Lieberman said. "I don't think anybody expects that those plans would include American troops on the ground in Syria nor will they require the U.S. to take on the fight against Assad alone."
Sen. John McCain, R-Ariz., also at the conference criticized the Obama administration, saying it was not leading.
"I can't think of a time in the many years that I have served this country in many ways that I have been more embarrassed about my country and their failure to carry out our fundamental principles," McCain told Fox News. "It is shameful because the countries in the region say that they need American leadership not American unilateral action.... It is patently obvious that this president does not believe that America leads."
Sen. Lieberman said he explained to Panetta that the Obama administration should not give Russia a veto by saying that any U.S. military involvement would require U.N. authorization.
"If we to continue to say that we won't do anything to help the Syrian people unless there is U.N. Security Council authorization that is essentially saying to the Russians you can block the world from coming to the aid of these people in Syria against your ally Assad and that is exactly the wrong thing to do," Lieberman said on the sidelines of the dialogue in Singapore.