Maxine Waters pushes supporters to fight Trump WH, says 'the people' will 'absolutely harass' Trump staffers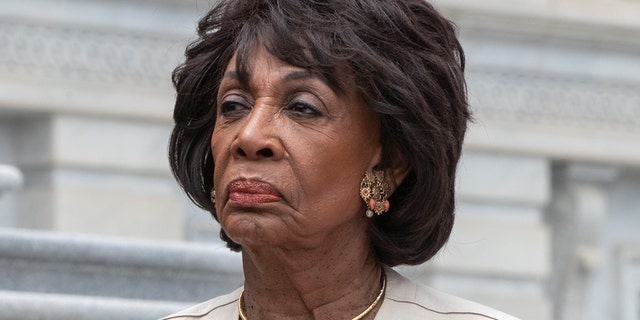 Democratic Rep. Maxine Waters on Saturday encouraged her supporters to fight back against the Trump administration amid backlash over the White House's "zero-tolerance" immigration policy — and said "the people" will "absolutely harass" Trump staffers.
Speaking on MSNBC, the California congresswoman said current administration officials who defend Trump "know what they're doing is wrong" and said they soon won't be able to peacefully appear in public without being harassed.
11 PEOPLE SHOW UP TO MAXINE WATERS' CAMPAIGN EVENT TO ENERGIZE MILLENNIALS
"They're not going to be able to go to a restaurant, they're not going to be able to stop at a gas station, they're not going to be able to shop at a department store," Waters said. "The people are going to turn on them, they're going to protest, they're going to absolutely harass them."
Waters seemed adamant the protests would continue until cabinet members tell Trump, "No, I can't hang with you. This is wrong, this is unconscionable."
Waters told supporters at a rally in Los Angeles earlier Saturday that she wanted "history to record that we stood up that we pushed back that we fought that we did not consider ourselves victims of this president."
She continued, "History will record that while he tried to step on all of us we kicked him in his rear and we stepped on him."
Her comments come as White House officials have been the targets of protests amid continued backlash.
Homeland Security Secretary Kirstjen Nielsen was confronted by an angry mob at a Mexican restaurant in Washington on Tuesday night, and on Friday was taunted outside her townhouse in Virginia.
Press secretary Sarah Sanders was asked to leave a restaurant in Virginia after the co-owner said it "has certain standards that I feel it has to uphold, such as honesty, and compassion, and cooperation."