Mark Zuckerberg's New Face Of Immigration: DREAMer Alejandro Morales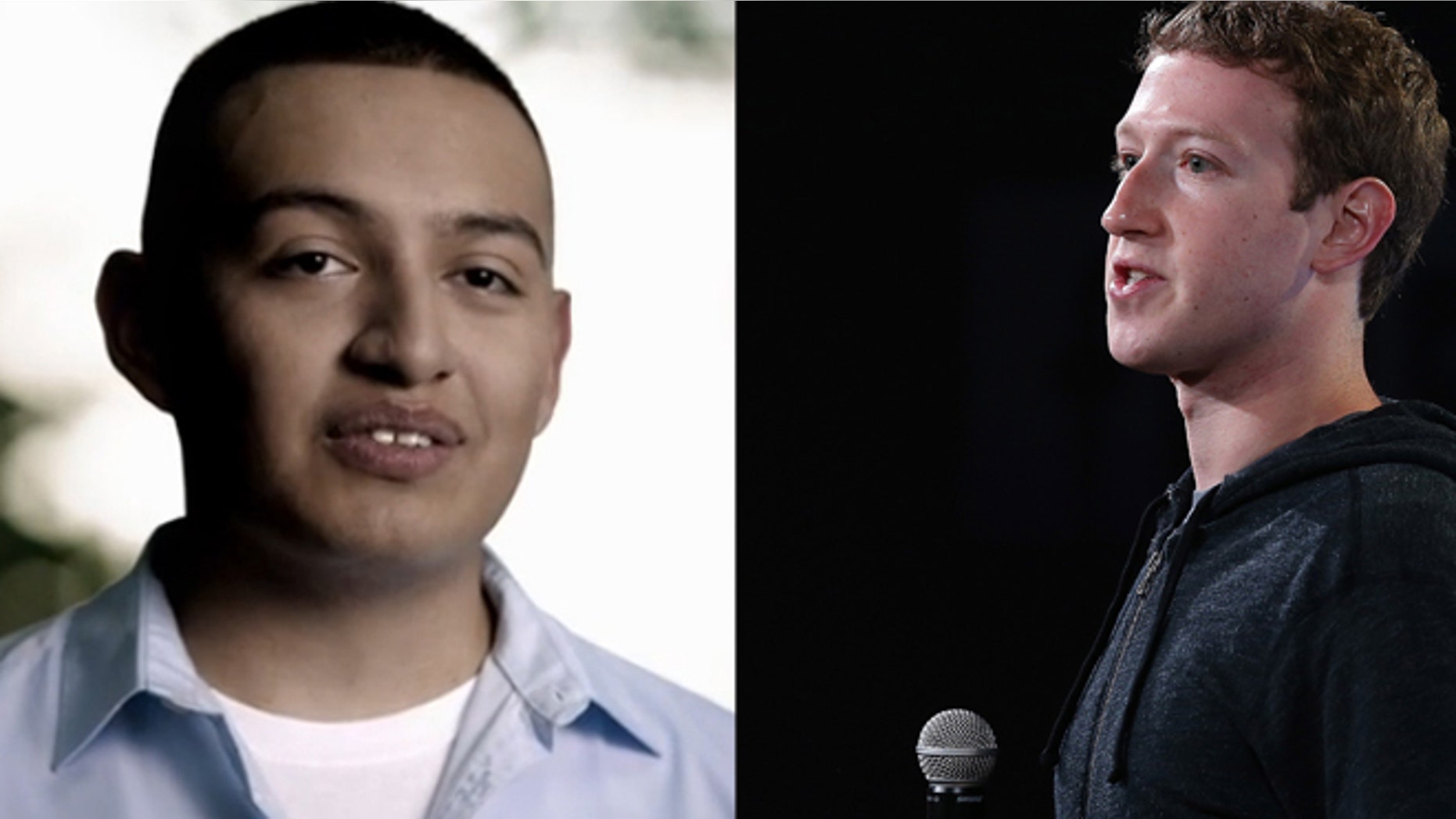 Facebook CEO Mark Zuckerberg, in his latest move on the thorny issue of immigration, has released a pro-reform one-minute video advertisement nationwide starring an undocumented immigrant with aspirations to serve in the U.S. Marine Corps.
The ad is funded by Fwd.us, a conservative immigration advocacy organization founded by Zuckerberg, who has repeatedly said the solution to the immigration problem in the United States is not just about the so-called immigrant talent drain in Silicon Valley.
The 29-year-old billionaire launched the effort this Spring with other key leaders in the tech community "to promote comprehensive immigration reform and education reform."
The point was to make essentially highlight the benefits that high-skilled immigrants pump into U.S. economy and society.
"We talk about high-skilled H1-Bs and full comprehensive immigration reform as if they are two separate issues," Zuckerberg said at the premiere of 'Documented,' a film chronicling the struggles of Jose Antonio Vargas, a writer and undocumented immigration activist. "But anyone who knows immigration knows that they're not."
The TV ad, entitled "Serve," was rolled out this week and features Alejandro Morales, an undocumented immigrant who is unable to enlist in the Marines because he was brought to the United States by his parents illegally when he was just 7-months-old.
At first glance, the Zuckerberg ad could be confused with a Marine Corps commercial.
"America is the only country I have ever known," Morales said in the commercial.
"Let me earn it. Let me serve. I just want an opportunity to show everyone out there that I am American and that I will honorably serve this country wearing a Marine Corps. uniform."
Former U.S. Senate candidate Gabriel Gomez, a Republican from Massachusetts and former Navy Seal, said he was especially touched by Zuckerberg's immigration ad.
He said it speaks powerfully about why the U.S. needs comprehensive immigration reform.
"The Zuckerberg ad is such a powerful ad," Gomez said.
"He's a kid from Illinois, he came here at seven months, all he wants to do is be a Marine. He wants to give back, like I wanted to give back when I joined the Navy Seals, give back to the country that embraced my parents when they came from Colombia."
A key component of current legislation being debated in Congress is the DREAM Act, which would provide citizenship to young undocumented immigrants -- like Morales -- who serve at least four years in the military or attend two years of college.
Even anti-illegal-immigration groups like the Federation for American Immigration Reform are trying to financially benefit from Zuckerberg's recent immigration reform push.
"Thanks to your help, we are able to blast the airwaves with ads in August! But we're still being outspent by Mark Zuckerberg's Silicon Valley-elite special interest group," the group said in an e-mail sent to supporters on Friday.
FAIR's e-mail said  "special interest groups" like Zuckerberg's Fwd.us are "allied by left-leaning ethnic groups" that don't want immigration laws enforced.
Ironically, Zuckerberg's organization was recently attacked by progressives angered over his group's advertisements supporting the expansion of the Keystone XL oil pipeline and drilling in the Arctic National Wildlife Refuge.