Marco Rubio Shakes Up Staff And Stirs 2016 Presidential Rumors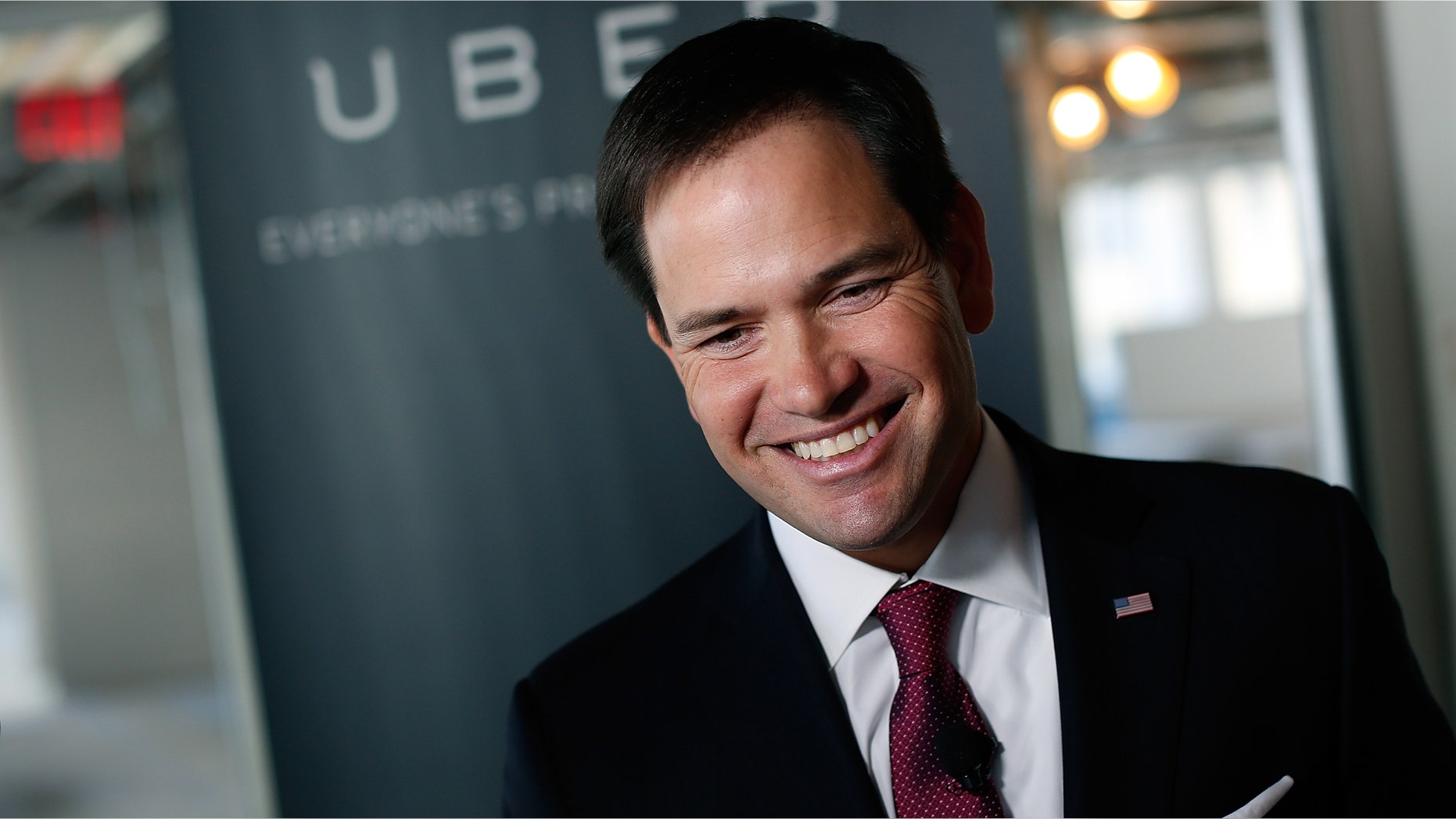 Marco Rubio is beefing up his political action committee, making significant high-level changes to it and his senatorial staff.
The changes are intensifying speculation that Rubio – who many thought that former Massachusetts Gov. Mitt Romney would pick to be his vice president in 2102 – is preparing the terrain for the 2016 presidential race.
Publicly, Rubio, a Florida Republican, has said he has not yet decided whether to aim for the White House in two years, or whether he'll seek re-election to the Senate.
His announcement, on his website, suggested he might be looking at running in 2016, but stopped short of declaring it outright.
"As we look forward to big things the rest of this year and beyond, this will allow us to maximize our team's strengths," Rubio said, "as we work to outline a conservative governing vision for the 21st century and elect a Republican Senate majority."
Rubio's longtime chief of staff, Cesar Conda, is becoming senior adviser to Rubio's Reclaim America PAC.
Conda knows his way around the Beltway, having worked on presidential campaigns, and served in various roles such as assistant to the vice president for domestic policy from 2001 to 2003, and as legislative director for former U.S. Sen. Spencer Abraham, a Republican from Michigan.
Alberto Martinez, who has served as Rubio's deputy chief of staff since 2013, is succeeding Conda. Todd Reid, his state director since 2011, will be deputy chief of staff.
Rubio says on his PAC website: "With your help Reclaim America PAC can ensure that conservative Senate candidates get the help and support they need to defeat their liberal opponents."
Politico reports that "people familiar with the move" on Rubio's staff say that the senator expects Conda to guide him on legislation as well as build and strengthen relationships with conservative leaders who could prove crucial in a presidential campaign.
Follow us on twitter.com/foxnewslatino
Like us at facebook.com/foxnewslatino