Marco Rubio faces challenges to winning second Senate term, experts say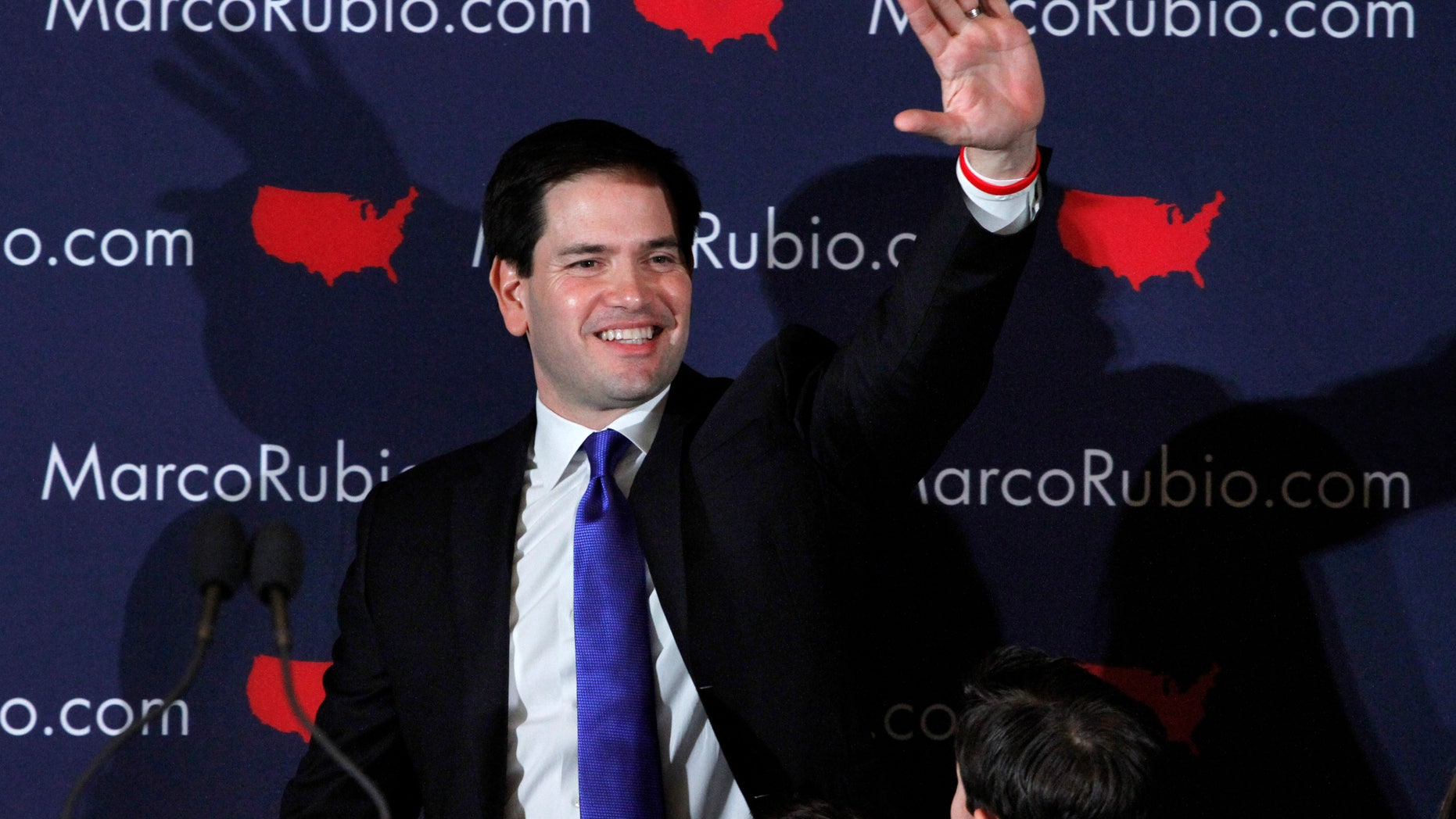 Even before Sen. Marco Rubio announced he had changed his mind and was running for reelection to the U.S. Senate in November, polls showed the Florida Republican ahead of both GOP and Democratic candidates vying for his seat.
Now, a day after the announcement, his chances at victory appear only to have gained steam as the two most formidable GOP candidates in the primary race have dropped out.
The vote will take place at the end of August.
Rubio attributed his about-face on reelection to the disappointing choices for president on both the Republican and Democratic sides, and the need that creates for a strong Congress to serve a mitigating role.
Political observers say a second Senate term could heighten Rubio's national profile and give him the credentials that might bolster his odds at a new run for the presidency.
But the Senate race is not happening in isolation, many political experts point out. It's happening within the larger context of the presidential race, which involves two candidates who have unusually high unfavorable ratings.
Some Republicans see Rubio as one of their key weapons to keeping the Senate in GOP hands.
"Marco may well be the GOP's best hope to retain the Florida Senate seat," said Al Cardenas, a GOP operative based in South Florida who is a national conservative leader and once mentored Rubio.
But it may not be the smooth ride to victory some predicted, even with his name recognition and incumbent status.
"His biggest problem is that (presumptive Democratic presidential nominee) Hillary Clinton will swamp the top of the ticket and that will have a down-ballot effect," said Florida Sen. Bill Nelson, a Democrat.
Donald Trump also is seen as a potential liability, particularly in Latino-heavy Florida.
Rubio, who had prickly exchanges with Trump before dropping out in March, has tried to walk a fine line, saying that he supports the now presumptive GOP nominee, but will not actively stump for him.
Rubio has taken pains to say he has deep and significant differences with Trump over many of his positions and remarks, especially regarding how to deal with immigration.
Then there is at least one Republican, also a Cuban-American, like Rubio, who seems bent on staying in the race and giving Rubio a run for his money in the August primary.
"He still faces a tough primary with the leading primary candidate so far: Carlos Beruff. Carlos has spent $4 million so far and pledges to spend another $10-15 million of his own money in the primary race," Cardenas said. "With only two months to go before the primary election, anything can still happen."
Florida Lt. Gov. Carlos Lopez-Cantera, who left the Senate race on Wednesday, said in a statement that he urged Rubio in a meeting last week to run for a second term after the Orlando massacre at a nightclub that catered to the LGBT community.
"Florida needs a principled conservative leader now more than ever," he said, "and that is what Marco has been and will continue to be."
Critics were quick to take aim at Rubio as news circulated Wednesday morning that he was close to making a reelection campaign announcement.
"Should Marco Rubio decide to run for reelection to the U.S. Senate, despite earlier assurances to the contrary, it would mirror his notable flip-flop on immigration and underscore his lack of guiding convictions beyond political opportunism," said the pro-immigration lobby group America's Voice in a statement.