Marco Rubio Disappears From Immigration Debate, Or Has He?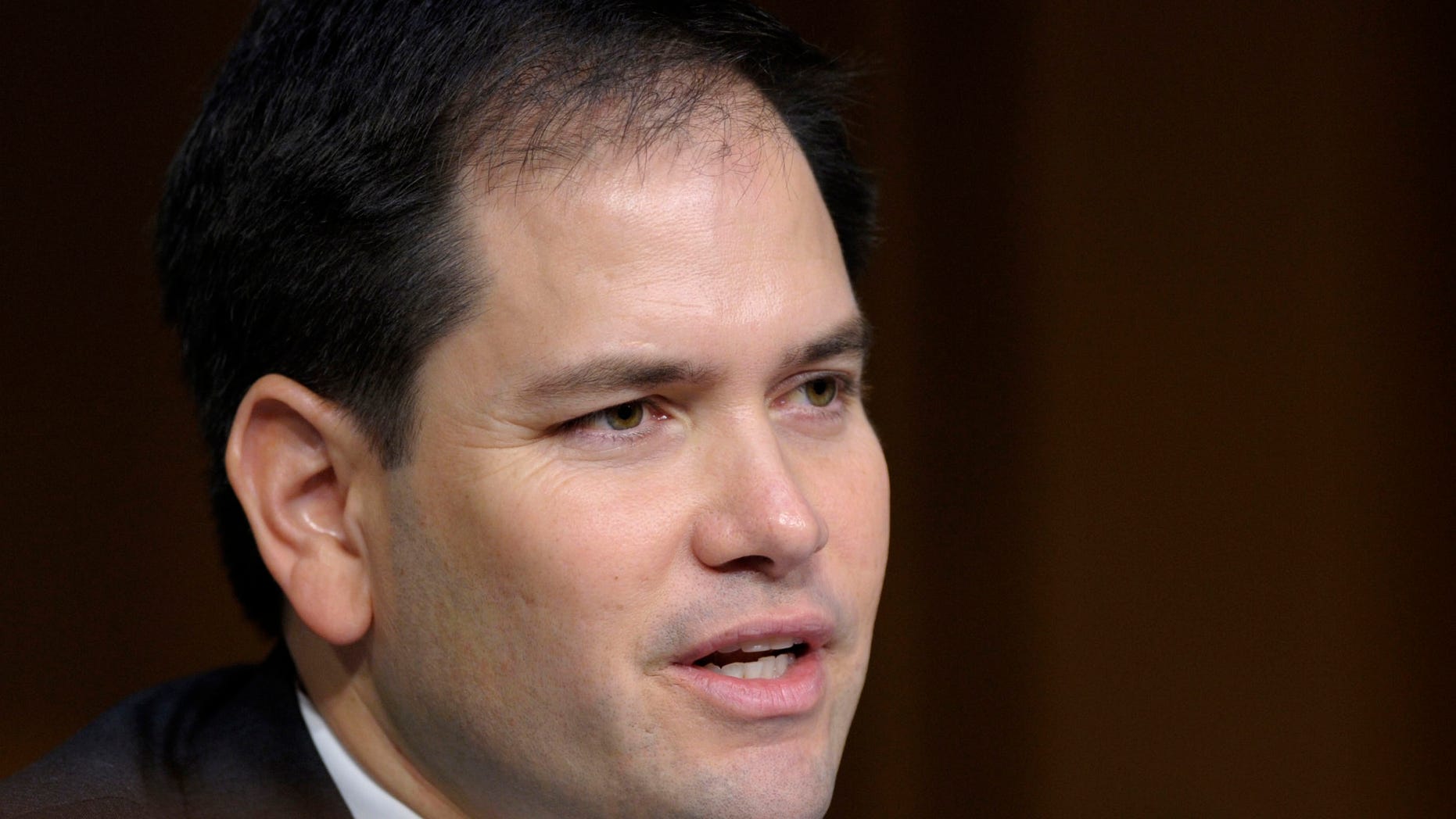 Where in the world [on the immigration issue] is Marco Rubio?
That is what many observers of the twists and turns of the immigration reform movement are asking about the U.S. senator who crafted a pivotal role for himself in the effort to pass a comprehensive bill that would tighten the border and address the situation of an estimated 11 million undocumented immigrants in the United States.
For months, Rubio, a Tea Party Republican from Florida, sent several daily press releases and appeared weekly on television news shows pleading the cause of immigration reform.
He was part of the Senate's so-called "Gang of Eight," a group of four Republicans and four Democrats who drafted a comprehensive measure that tightened enforcement and provided a path to legal status for many of the nation's undocumented.
But once the Senate passed a bipartisan bill 68-32 in late June, Rubio has adopted a decidedly low profile on the issue.
The next hurdle for immigration reform is in the House, specifically with Republican conservatives, who oppose giving a legal status to undocumented immigrants and have vowed not to just rubber-stamp the Senate bill.
Some criticized Rubio for what they saw as a betrayal of conservatives for his support to giving legal status to undocumented immigrants, something they assailed as amnesty. Some Tea Party groups supported him and immigration reform, but others staged protests outside his district offices in Florida.
"Rubio spent six months working over Senate Republicans only to get stiffed by 70 percent of them," said a POLITICO story. "He has gone underground on the issue ever since, ducking reporters on Capitol Hill."
The writers speculated: "He clearly feels intense pressure to start acting more conservative – and quick."
Rubio spokesman Alex Conant downplayed the diminished public stance by Rubio on immigration in a story in the Los Angeles Times.
"The House has an opportunity to improve on the Senate's efforts and advance reform further, but they should be given the deference to decide the best way forward," Conant was quoted as saying in the Times.
The others in the Gang of Eight have not scaled back their actions.
In a meeting between the senators and top business leaders in recent days on the need to pressure House Republicans on immigration, Rubio was a no-show.
Immigration reform activists who are in regular contact with lawmakers in Congress on the issue say that Rubio may not be as publicly involved as before, but that he remains very much on top of the matter behind the scenes.
They say his staff members are in constant touch with Republicans in the House regarding immigration reform, and that Rubio regularly speaks with some of his colleagues in the other chamber about it.
"We're not worried about Senator Rubio's support for immigration reform," said Ali Noorani, executive director of the National Immigration Forum, a leading advocacy group in Washington D.C. "We're confident that he is talking to the right people at the right time. He understands the House has a different process [than the Senate], the House has to own this. It's not going to be a solution that a senator or group of senators will dictate."
Now, advocates of reform say, it will be faith, business and law enforcement leaders applying the pressure for a comprehensive bill.
"Marco Rubio took the initiative on immigration reform with true passion," said Rev. Miguel Rivera, chairman of the Coalition of Latino Clergy and Christian Leaders, or CONLAMIC. "It's a difficult issue, a risky issue, for any politician, and especially for him as a Republican and a potential presidential candidate someday."
All told, observers said, Rubio already has stuck his neck out way too far on the issue to detach from it, at least in the public's mind. Regardless of what he does from here, the fate of the bill will be seen as his success or failure, they said.