Many Alleged Sexual Assaults at VA Medical Facilities Not Reported, Study Finds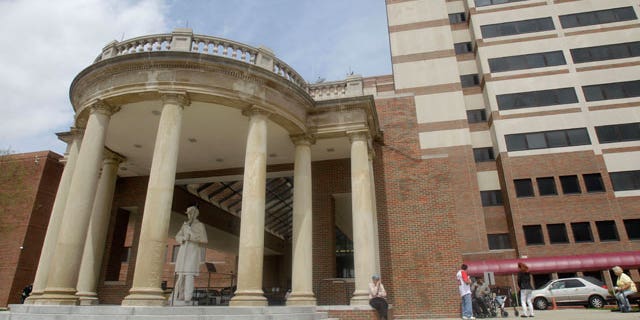 NEWYou can now listen to Fox News articles!
There have been nearly 300 alleged sexual assaults at Department of Veterans Affairs medical facilities over three years, through the end of 2010, and many of the allegations were not reported to higher-ups by VA police as required by law, according to a government report released this week.
The Government Accountability Office reported Tuesday that of the 284 alleged sexual assaults from January 2007 through last July, 67 were classified as rape, 185 as inappropriate touching, eight as forceful medical examinations, 13 as forced oral sex and 11 as other types of sexual assaults.
Both men and women were victims, but most of the suspects were men and included employees, patients, visitors and outsiders not affiliated with the VA, the report said.
As part of its investigation, the GAO reviewed the VA's safety policies, interviewed VA security officials and visited five of the VA's 153 medical facilities.
Despite the VA police receiving the reports of sexual assault allegations, VA management and the VA inspector general were not always notified as required by internal regulations, the report said. The inspector general wasn't notified about two-thirds of sexual assault cases involving rape allegations, the report said.
Several factors may have contributed to the underreporting of the cases, including unclear guidance on what should be reported, unclear definition of sexual assault and flaws in VA's oversight of alleged incidents, the report said.
Among the recommendations the GAO made to the VA is to establish a consistent definition of sexual assault, clarify expectations about what information on allegations should be reported, and to develop a central tracking mechanism to monitor alleged incidents.
The VA said it is reviewing GAO's recommendations and is already taking steps for improvement.
"We take all allegations seriously and investigate them thoroughly," VA spokesman Josh Taylor said in a statement to FoxNews.com.
Taylor noted that in 2009, the VA established a 24/7 center that serves as focal point for reporting and following up on any serious crime on a VA property.
"We are taking steps to expand and improve our reporting of allegations and to provide more secure facilities for our patients," he said.
The House Committee on Veterans Affairs requested the report and has introduced legislation that would require the VA to track all sexual assaults and to closely examine veterans that may pose a risk of committing sexual assault. The committee will hold a hearing next week to examine the findings.
"When I first read this report, I was aghast," said Rep. Jeff Miller, chairman of the House Committee on Veterans Affairs. "It reminded me of a 1950's prison system – lawlessness, lack of security and reporting, and outright disregard for human dignity."
"The GAO report unveils a fundamental weakness in the system," said Rep. Ann Marie Buerkle, chairwoman of the subcommittee on health. "The VA failed to protect patients and staff because it did not take the system-wide allegations seriously enough to actually address them. The VA waited on Congress to act, to the detriment of hundreds of patients and staff who should have been able to depend on the VA to keep them safe."