Manchin says he doesn't give a s--- about getting reelected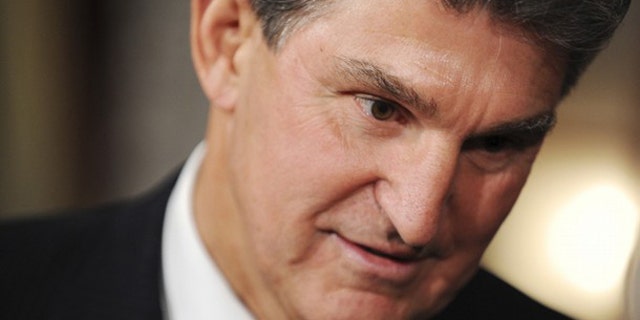 Joe Manchin doesn't give a s---.
The West Virginia Democrat is up for re-election next year but told his hometown paper it's not about to sway how he votes in the Senate.
"I don't give a s---, you understand? I just don't give a s---," he said in an interview with Charleston Gazette Mail. "Don't care if I get elected, don't care if I get defeated, how about that? If they think because I'm up for election, that I can be wrangled into voting for s--- that I don't like and can't explain, they're all crazy."
Manchin ripped into critics -- including his GOP rival and the state's attorney general – who have called on him to resign for not fully aligning with Democratic policy points.
Manchin was one of three Democrats who did not sign a letter sent to President Trump, Senate Majority Leader Mitch McConnell and Senate Finance Committee Chair Orrin Hatch about tax reform.
The letter outlines three main sticking points for Democrats on tax reform. They include not raising the burden on the middle class or lessening it on the rich; not raising the federal deficit or cutting programs like Medicaid; and not fast-tracking it through without debate.
"The bottom line is, if it doesn't help West Virginia, it doesn't make sense to me, and just because there's an election doesn't mean I sign on or don't sign on," he said. "If you look at all the time I've been here, there's stuff I don't sign on to. I just don't think it's a good way to do business when you don't try to get people from the front end."
The calls to quit aren't sitting well with Manchin.
"I'm not scared of an election, let's put it that way," he said. "Elections do not bother me or scare me. I'm going to continue to do the same thing I've always done, extremely independent."
Manchin said he wants the freedom to work with Republicans, "and say, 'Guys, you like anything here, can we do something different, any changes, what would make you comfortable to sign on?'"