Los Angeles weeds out unlicensed marijuana businesses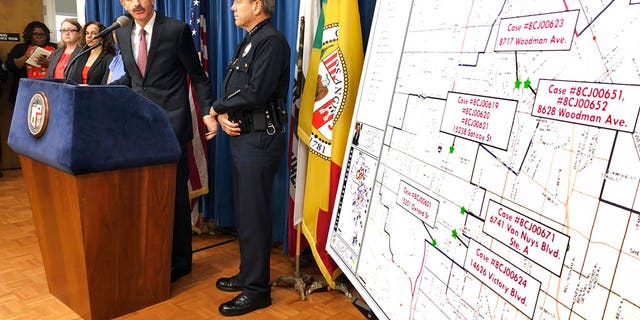 A police crackdown on unlicensed marijuana businesses in Los Angeles has yielded 120 criminal case filings and more than 500 people charged since city attorneys sought to level the playing field for marijuana businesses that abide by the law, city officials said Friday.
Since May, City Attorney Mike Feuer has charged 515 people in connection with various marijuana enterprises, the Los Angeles Times reported.
In each case the defendants were accused of running unlicensed marijuana ventures within city limits, a charge that carries penalties of six months in jail and at least $1,000 in fines, FOX 11 Los Angeles reported.
California has for years been lax on marijuana and related ventures have thrived for years. But earlier this year the state began mandating that marijuana businesses operate with a city and state license, the Orange County Register reported.
The crackdown, which stretched to all corners of Los Angeles, was meant to send the message that city authorities would not tolerate cutting corners in the marijuana business, Feuer told the Times.
"If they're going to go through this process, it just cannot be the case that others that flout the rules are allowed to function," Feuer said of unlicensed marijuana businesses. "It's bad for those who buy from them, it's bad for the communities in which they're located, and again, it threatens to undermine the viability of a system that's predicated on lawful licensing."
The city attorney said some of the unlicensed businesses operated near public schools or circumvented safety regulations entirely.
City officials said 472 of the 515 cases are pending.