Looming Middle East summit and UN meeting could fuel anti-Israel momentum, say officials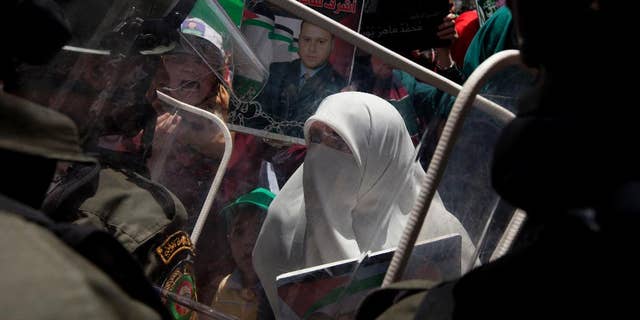 NEWYou can now listen to Fox News articles!
Pro-Israel groups and Israeli officials say that a Middle East peace summit and United Nations Security Council meeting in the coming days are aimed at forcing a last-minute anti-Israel initiative.
Still smarting over a last month's UN resolution condemning Israeli settlements in the West Bank and east Jerusalem, pro-Israel groups see the two high-level gatherings taking place Sunday and Tuesday, respectively, as a last-ditch effort to sway foreign policy before Donald Trump is inaugurated as U.S. president on Jan. 20.
Israel's ambassador to the United Nations, Danny Danon, said in a statement released on Friday that the conference, which neither the Israelis nor Palestinians are attending, is counterproductive to peace in the region.
"This conference constitutes a reward to the Palestinians for continuing to avoid negotiations while promoting terrorism," said Danon in the statement. "We are witnessing an attempt to promote a last-minute initiative before the new U.S. administration takes office. Supporters of the Palestinians are looking for further anti-Israel measures at the Security Council."
Israeli officials took exception in recent days to the news that Secretary of State John Kerry would be among representatives of some 70 countries planning to attend the Paris summit.
U.S. State Department Deputy Spokesperson Mark Toner said in a statement to FoxNews.com that the Obama administration, which declined to veto the settlement resolution, stands with Israel against terrorism.
"We've seen Ambassador Danon's tweets...We condemn in the strongest possible terms last week's horrific vehicular attack by a terrorist in Jerusalem," Danon said. "There is absolutely no justification for these brutal and senseless attacks."
The official purpose of the conference, organizers say, is to breathe new life into peace talks between Israelis and Palestinians.
French President François Hollande has said that he hopes that the conference will affirm international commitment to a two-state solution and more direct talks between Israelis and Palestinians.
"I can see that this [the peace process] has been weakened on the ground and in the minds," Hollande said, according to The Guardian. "If we let it wither away then it would be a risk for Israeli's security to which we are resolutely attached."
Pro-Palestinian groups were skpetical that the Paris conference or Kerry's pressure will do much to push for a two-state solution.
"Though Kerry calls for a general recognition of the collective suffering of Palestinian refugees, he stops short of calling on Israel to acknowledge the role it played in causing that suffering," Zaha Hassan, a human rights attorney, said in a statement.
The U.S. decision to abstain in December from the U.N. Security Council's 14-0 vote marked one of the biggest American rebukes of its longstanding ally in recent memory. Nevertheless, after the U.N. vote Trump vowed via Twitter: "As to the U.N., things will be different after Jan. 20th."
The resolution said Israel's settlements in lands the Palestinians want to include in their future state have ''no legal validity.''
The Associated Press contributed to this report.