Load of manure dumped at Democratic headquarters in Ohio county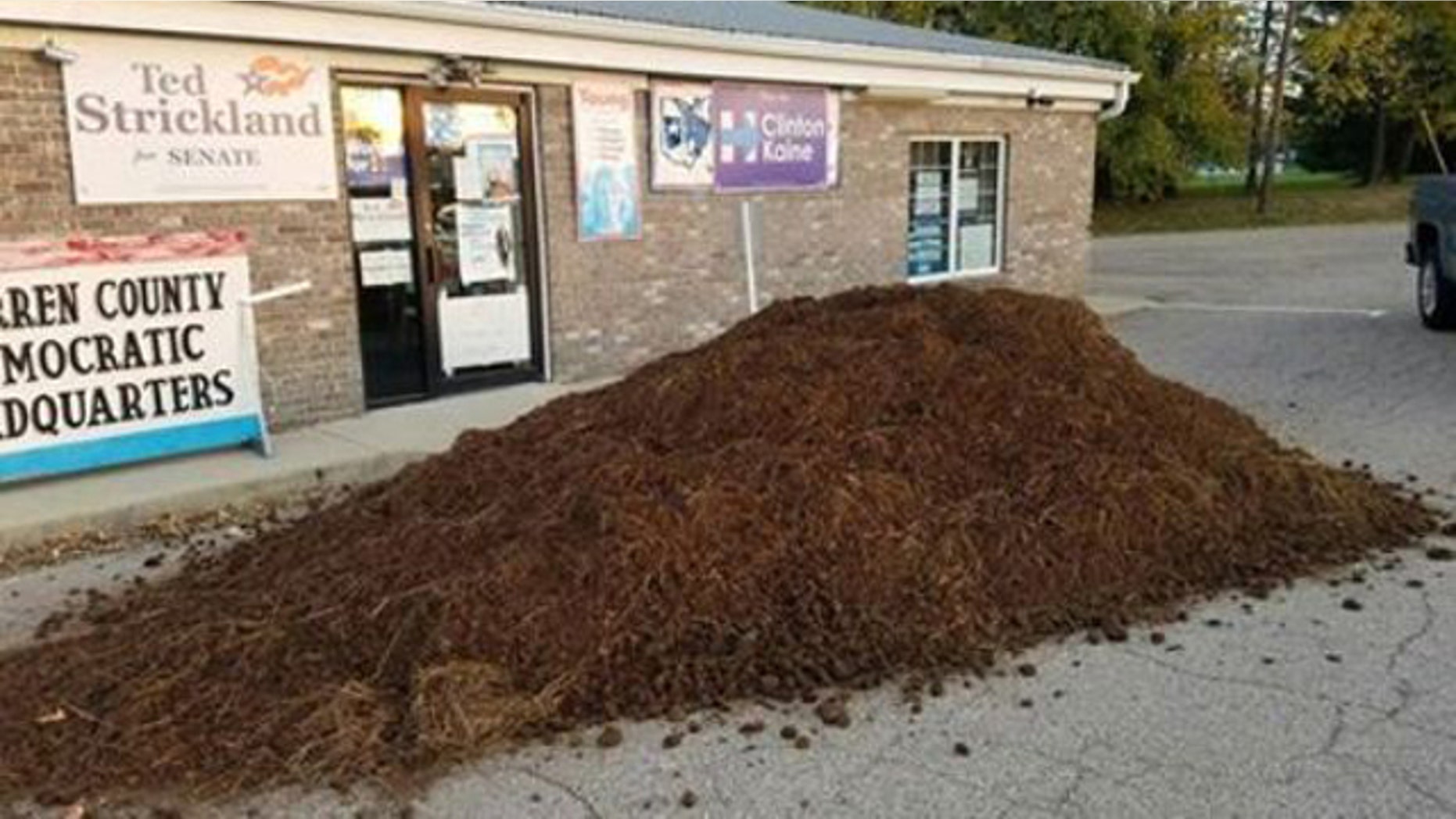 Workers at Democratic Party headquarters in Warren County, Ohio had to deal with a stinky situation Saturday after a load of manure was dumped outside the building.
The Cincinnati Enquirer reported that the Warren County Sheriff's Office informed party officials of the dump at around 7:45 a.m. Deputies met with party officials later in the day to review security video.
"What reasonable person thinks this is OK???" party chair Bethe Goldenfield posted on a local politics Facebook group. "I won't be responding to anyone who thinks this is acceptable behavior. It is ILLEGAL!"
Goldenfield said the same thing happened four years ago. Warren County Republican Party chair Jeff Monroe told the paper his organization had nothing to do with the dung drop and offered to help with the clean-up.
Warren County, in suburban Cincinnati, is a deep-red part of the state. Mitt Romney won 69 percent of the vote in the 2012 presidential election and no Democrat has been elected to county-wide office in 40 years, according to the Enquirer.