Liz Cheney: Cut off Harvard's federal funding over Chelsea Manning appointment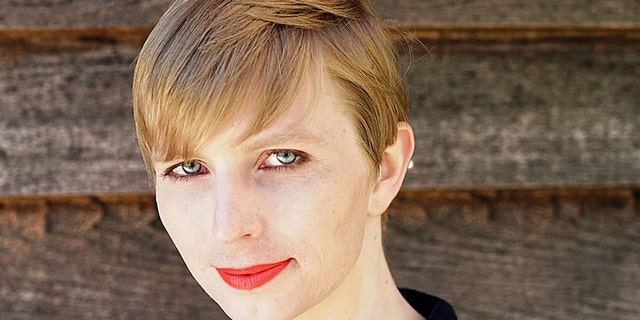 NEWYou can now listen to Fox News articles!
Wyoming GOP Rep. Liz Cheney says the U.S. government should withhold federal funding for Harvard after the university named U.S. Army soldier-turned-convicted felon Chelsea Manning a visiting fellow.
"@Harvard names convicted spy/traitor Chelsea Manning visiting fellow," Cheney tweeted Thursday. "All money they receive from U.S. govt should be cut off. Now."
Cheney's comments follow former CIA Acting Director Michael Morell on Thursday announcing his resignation as a senior fellow at Harvard over the Manning appointment.
Morell, a former CIA deputy director who twice served as acting director, said he couldn't be part of an organization that honors a "convicted felon and leaker of classified information."
Mitt Romney, the 2012 Republican nominee for president, condemned Harvard for giving a role to Manning.
"Well done, Mike," Romney tweeted. "And abject shame on Harvard."
Manning on Thursday reacted to Morell's resignation with a one-word Tweet: "good."
Manning will take on the role at Harvard's John F. Kennedy School of Government, the school said on its website.
"She speaks on the social, technological and economic ramifications of Artificial Intelligence," the Harvard announcement said. "As a trans woman, she advocates for queer and transgender rights as @xychelsea on Twitter."
Manning, who was known as Bradley Manning before transitioning, was released from prison in May after serving seven years for leaking classified government materials to WikiLeaks. She was convicted in 2013 of espionage, theft and computer fraud, earning her a 35-year prison sentence -- until former President Barack Obama commuted the sentence.
HARVARD MAKES CONVICTED SPY CHELSEA MANNING A 'FELLOW,' IGNITING FIRESTORM
Manning's release from jail was widely criticized by members of Congress, who considered Manning's leaks of the nation's most sensitive secrets a danger to America's safety. House Speaker Paul Ryan called the move "just outrageous."
Manning will be joining former White House press secretary Sean Spicer and campaign manager Corey Lewandowski as fellows at Harvard in the 2017-2018 school year.