List is short but reasons vary for Republicans skipping convention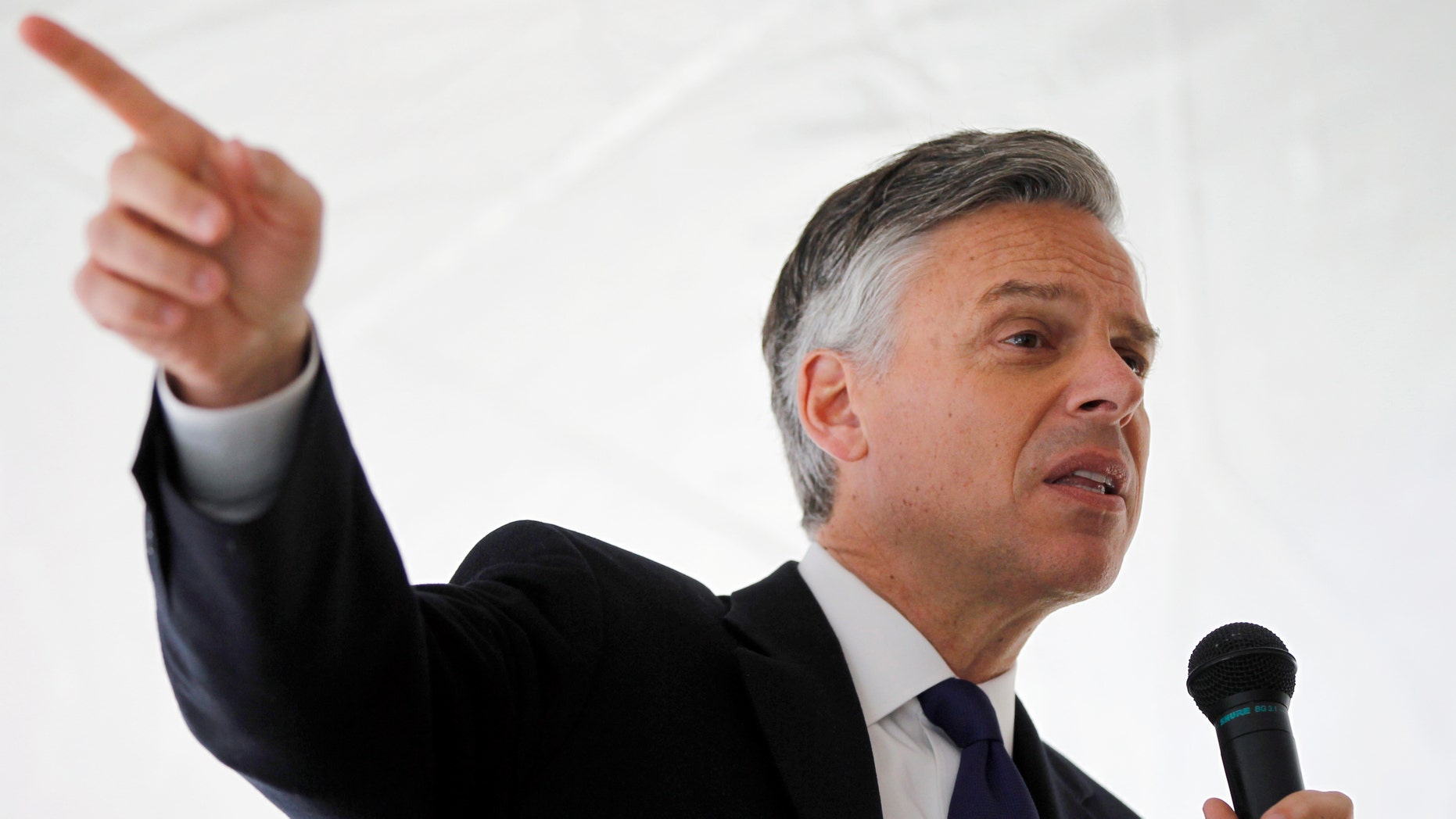 Former GOP presidential candidate Jon Huntsman is the most recent Republican to join a group saying they will not attend the party's 2012 national convention. But this is no coalition, considering those in the group appear to be using the decision to make varying political points.
Huntsman said Friday he would not attend the national convention next month – nor any other – until the GOP embraces more issues and points of view.
"I will not be attending this year's convention, nor any Republican Convention in the future, until the party focuses on a bigger, bolder, more confident future for the United States. A future based on problem solving, inclusiveness and a willingness to address the trust deficit," he said.
The former Utah governor and ambassador to China also said he had received a lot of questions about whether he would attend the Aug. 27-30 event in Tampa, Fla., which is no surprise considering his apparent fallout with party leaders.
Huntsman was reportedly dis-invited from a GOP fundraiser for suggesting after he dropped out in January that a third party should enter the presidential race. He later compared the GOP to China's communist party for its response.
George Allen is also among top Republicans who say they will not attend the convention.
The Allen campaign said Tuesday the former Virginia senator and governor is too immersed in his close race with Democrat Tim Kaine for the seat of retiring Democratic Sen. Jim Webb.
Polls have had the race too close to call since Kaine and Allen announced their candidacies.
But Allen critics have attempted to brand him as a quintessential Washington insider, which might also explain why he is attempting to distance himself from the national party.
Three other GOP candidates for Senate – Heather Wilson in New Mexico, Rep. Denny Rehberg in Montana and Linda McMahon in Connecticut – also have said they will not attend the convention so they can focus on their respective races.
Huntsman won two delegates for his third-place finish in New Hampshire. He will release the delegates to Mitt Romney, whom he has endorsed.
In his announcement, Huntsman said he has attended essentially every GOP national convention since he was a Reagan delegate in 1984, and he returned to his campaign theme of "Country First."
"I encourage a return to the party we have been in the past, from Lincoln right on through to Reagan, that was always willing to put our country before politics," he said.