Libertarian trying to shake up Va. governor's race gets tough on top candidates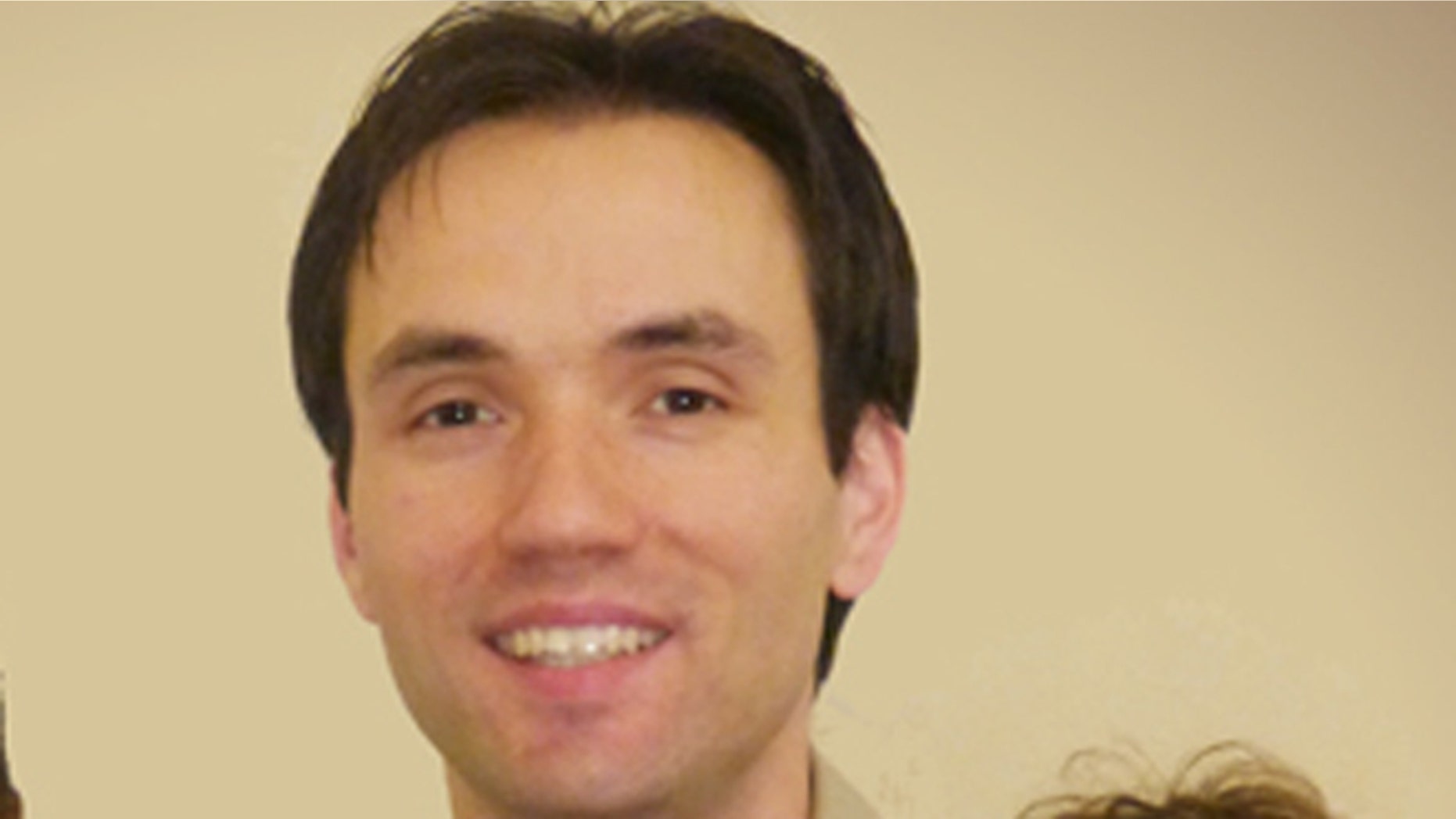 Robert Sarvis, the Libertarian Party candidate in the Virginia gubernatorial race, knows he's a long shot to win. That's typical for a third-party candidate going against a Democrat, a Republican and the well-funded operations that support them.
Yet Sarvis is hoping to ride the country's recent wave of Libertarian enthusiasm long enough to at least shake up a race in which voters are showing unfavorable opinions for Democratic nominee Terry McAuliffe and Republican nominee Ken Cuccinelli, whose campaigns have been noted so far for their controversies.
Sarvis, a lawyer and Harvard math major with a young family, largely takes a measured, thought-out approach to matters but occasional reveal the edge for which outsider candidates are known – criticizing Democrats and his former Republican Party, alike.
He accuses both gubernatorial candidates of economic and social "engineering" in which they pick winners and losers based upon their views and those of their respective political party.
He argues personal and economic freedoms "cannot be separated out" and points out that Cuccinelli supports the coal industry while McAuliffe touts green energy.
"Instead of trying to free business from government, they are picking and choosing which industries they like better," he told FoxNews.com on Saturday. "I will tell the truth to Virginia voters."
"McAuliffe is terrible for Virginia. He's a national Democrat, not a Virginia Democrat," Sarvis continued. "And Cuccinelli is too extreme on personal issues and not transparent on economic issues."
However, breaking through to voters will continue to be difficult for Sarvis.
With a war chest of just $2,000 in cash on hand, compared to roughly $6 million for McAuliffe and $2.6 million for Cuccinelli, Sarvis will have limited opportunity for TV and radio campaign ads. And with support from just 7 percent of likely voters, he has been left out of debates and candidates forums, including one Friday in Northern Virginia.
Still, Sarvis remains optimistic, saying a young voter stopped him later that day while he and his family were having dinner in a restaurant in the area.
"We are creating awareness," Sarvis said.
The same recent survey by Democratic-leaning Public Policy Polling that puts Sarvis in single digits shows McAuliffe, a former Democratic National Committee chairman, leading 41-to-37 percent over Cuccinelli, the state's attorney general.
Forty-seven percent of voters had an unfavorable opinion of Cuccinelli, while 36 percent had the same opinion of McAuliffe, according to the poll.
The survey was released weeks before the federal government announced it was looking into whether McAuliffe's former company, GreenTech Automotive, improperly took advantage of a foreign visa program to attract overseas investors.
Cuccinelli has meanwhile been attacked for accepting gifts from a political supporter who also gave loans and gifts to the family of Republican Gov. Bob McDonnell and a loan to a business the governor co-owns. A Richmond's commonwealth's attorney recently said he found no evidence that Cuccinelli violated the state ethics law.
Sarvis won his party's nomination in April, about a month after deciding to run, which has also hurt with name recognition.
Still, party leaders are enthused about their candidate.
Chuck Moulton, the state party chairman, told the Huffington Post that Sarvis' background as an entrepreneur and lawyer impressed party leaders, who didn't like either of the mainstream candidates and saw in him the "opportunity to give voters a different choice."
Childhood friend and New York attorney Michael Park recently told the website that Sarvis is "one of the smartest guys I've ever know."
Sarvis said his campaign is reaching out to Gary Johnson, a 2012 Libertarian Party presidential candidate and former New Mexico Republican governor, who like Sarvis supports the legalization of marijuana.
Sarvis said his campaign has yet to formally contact retired Texas Republican Rep. Ron Paul, whose 2012 presidential campaign inspired legions of young libertarians, and Kentucky Republican Sen. Rand Paul, whose libertarian views on the Obama administration's use of drone strikes on Americans and the National Security Agency's controversial surveillance program have sparked more enthusiasm for the personal-freedom movement.
He thinks the Kentucky senator might be wary of backing a candidacy at the risk of alienating national Republicans who support Cuccinelli but would welcome the support.