Lawsuit alleging 'frat house' at ICE moves into settlement talks after official quits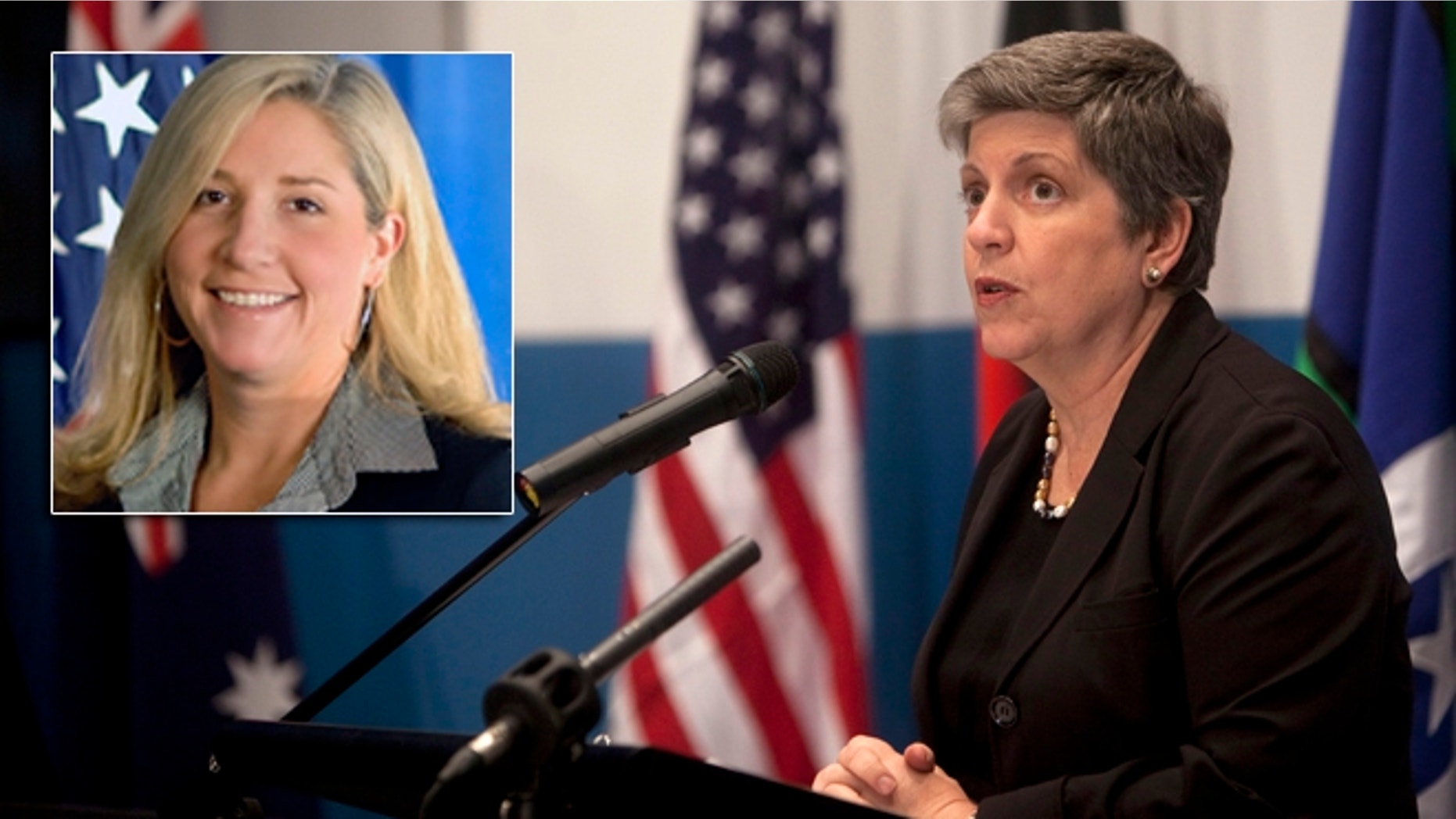 The federal government is moving into settlement talks with the Immigration and Customs Enforcement official whose allegations of discrimination, retaliation and lewd behavior led to the resignation of a top official in the agency.
James Hayes, head of the New York ICE office, sued Homeland Security Secretary Janet Napolitano earlier this year, claiming he was shoved aside in favor of female employees and then punished when he complained. He also accused then-ICE Chief of Staff Suzanne Barr of running a "frat-house"-style agency.
His claims, coupled with those of other employees who submitted affidavits in the case, led to Barr's resignation last weekend.
Court documents filed in U.S. District Court in Washington, D.C., on Tuesday show that the case has been referred to a magistrate judge for "settlement purposes," while the lawsuit itself was put on hold. The deadline on the talks was set for Nov. 2.
Hayes' attorney Morris Fischer confirmed in a statement to FoxNews.com that "both parties motioned the court to stay the litigation of this case and set the matter down for mediation."
"This motion was filed in an effort to settle this case," Fischer said, adding he couldn't go into specifics over what his client is demanding.
The Obama administration had earlier described the allegations in Hayes' suit as "unfounded."
In Barr's recent resignation letter, she too rejected the claims against her as "unfounded" but said she didn't want to distract from the agency's mission.
"In recent weeks, I have been the focus of unfounded allegations designed to destroy my reputation, but of greater concern however, is the threat these allegations represent to the reputation of this agency and the men and women who proudly serve their country by advancing ICE's mission," Barr wrote.
The resignation comes nearly three weeks after Barr went on leave over the allegations, a step she took after two affidavits were filed in the Hayes case recounting incidents allegedly involving Barr in 2009.
In the affidavits, one ICE employee claimed that in October 2009, while in a discussion about Halloween plans, the individual witnessed Barr turn to a senior ICE employee and say: "You a sexy (expletive)."
"She then looked at his crotch and asked, 'How long is it anyway?'" according to the affidavit.