Lawmakers craft game plan on immigration, IRS, AP scandals during 1 week break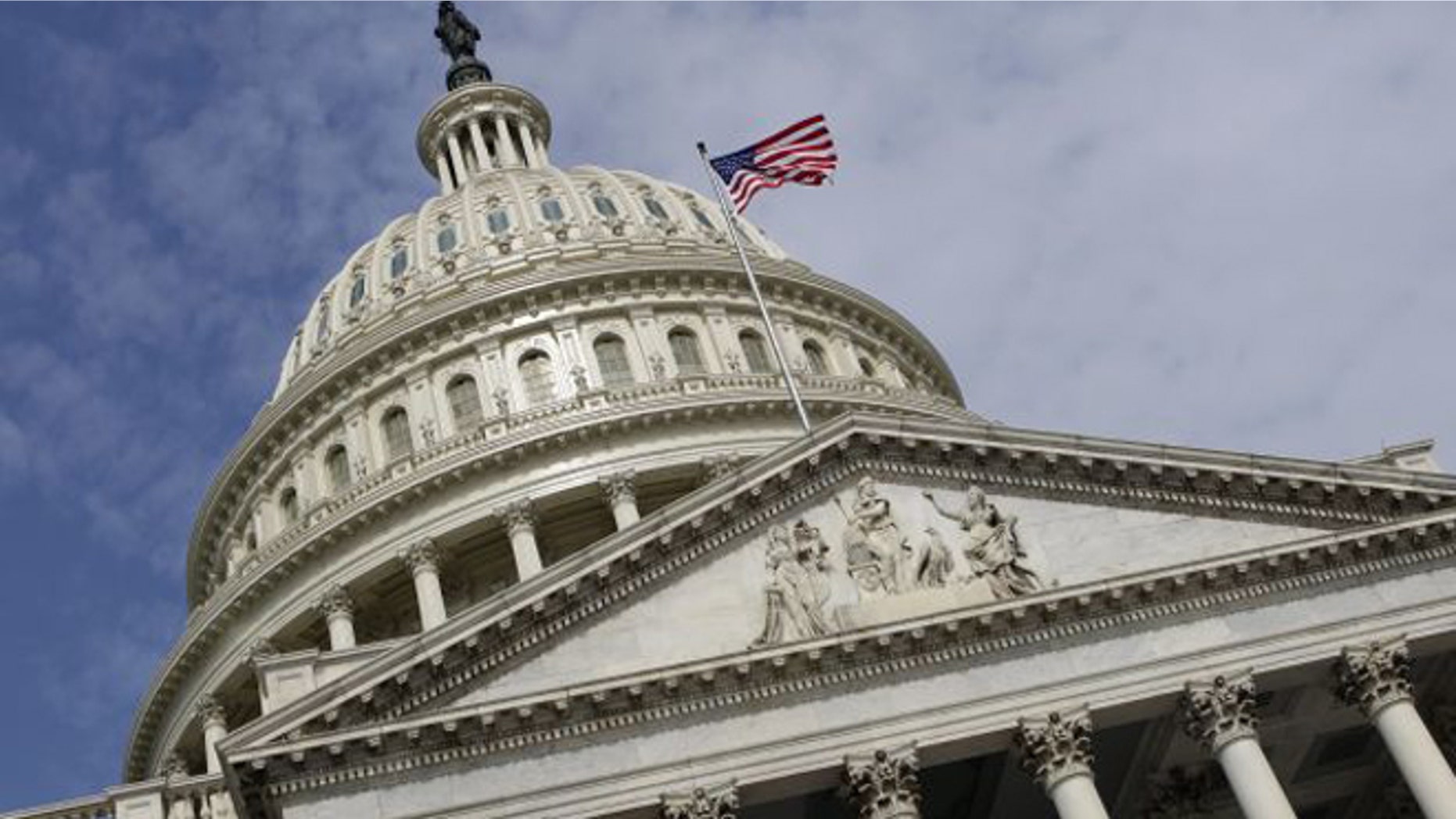 Even though Congress is technically not in session this week, congressional staffers will be working overtime to make sure their bosses have a game plan for tackling tough topics like immigration and the recent IRS scandal when Congress reconvenes on June 3.
Not only will Republicans and Democrats have to deal with thorny issue of immigration reform, they'll also take up the farm bill and press forward with investigations into the Benghazi terror attacks, the IRS and claims the Justice Department overstepped its authority to quiet the media.
First up, immigration.
Last week, the Senate plan made its way out of a subcommittee but the bill as a whole still faces an uphill battle. The nearly 900-page bill allows 11.5 million people in the country illegally to apply to become registered provision immigrants which would give them the right to work.  The far-reaching bill is headed to the full Senate for a vote, where tough battles on gay marriage, border security and the confirmation hearing of former State Department spokeswoman Victoria Nuland are also on the schedule.
Obama said last Thursday he plans to nominate Nuland as the next assistant secretary of state for Europe.  In order to get the job, Nuland must first be confirmed by the Senate. During her confirmation hearing, she will most likely be pressed about what she knew and when she knew it regarding the 2012 Benghazi terror attack and cover-up.  Surprisingly, two of her most vocal critics -- Sens. John McCain and Lindsey Graham -- seemed to support her nomination.
"She is knowledgeable and well-versed on the major foreign policy issues as well as respected by foreign policy experts in both parties," McCain and Graham said in a joint written statement.  "We look forward to her upcoming confirmation hearings in the United States Senate."
Lawmakers are also expected to take up the farm bill in early June. The GOP-controlled House Agriculture Committee approved a version of the legislation that would slash $20 billion in funding for the food stamp program over the next decade. Democrats have vowed to fight the changes to the Supplemental Nutrition Assistance Program (SNAP) with Rep. Jim McGovern, D-Mass., calling it "a poison pill."  The Senate Agriculture Committee approved its own version of the proposal Tuesday. The Senate plan cuts $4.1 billion in funding to the food stamp program.
For lawmakers seeking re-election next year, how they handle the growing Internal Revenue Service scandal could either mean a return trip to Washington or a one-way ticket home. Allegations that the tax collecting agency had been targeting Tea Party and other conservative groups surfaced earlier this month and drew a wave of anger from both parties as well as President Obama.
In the coming weeks, there are likely to be many more Capitol Hill hearings on the topic with lawmakers trying to track down who should ultimately be held responsible and how high up the chain of command the blame should go.
"Right now, we're entering this document collection phase, interview phase," Rep. Charles Boustany, R-La., the chairman of the House Ways and Means Oversight subcommittee, told The Hill. "And then there will be more hearings in June when we get back."
Some lawmakers will also be using their 1-week break to look into allegations that the Justice Department overstepped its authority when it obtained secret subpoenas for the phone records for 21 Associated Press lines used by reporters and editors.
Graham, R-S.C., called for a special prosecutor to investigate both the IRS's targeting of conservative groups and the Justice Department's investigations into secret subpoenas against the AP.
Fox News' James Rosen was also investigated by the Justice Department after he published a story about North Korea's nuclear program citing an unnamed State Department source.
There is an ongoing dispute over a Justice Department claim that it notified Fox News' parent company News Corp. of the investigation. Lawrence "Lon" Jacobs, News Corp.'s general counsel at the time, said they never got the apparent fax from the Justice Department that contained the information about Rosen.
"If the Justice Department wanted Fox to be advised, I think they would have sent the notification to Fox News not News Corp.," he said. "I don't know what fax number it went to but if it was faxed to my office it would have been received by my assistant and she would have notified me."
He said he would have notified Fox News Chairman Roger Ailes had he received it.
"A fax is the least common way of delivering a message that you want to guarantee someone received," he said.